Future Bible Heroes, the band Stephin Merritt and Claudia Gonson are in that's not The Magnetic Fields, is going on tour. There's a catch, though: Merritt, who writes all the group's melodies and lyrics, won't be tagging along. Rather, the tour will consist of Gonson, Christopher Ewen, Magnetic Fields collaborator Shirley Simms, and Anthony Kaczynski only. A full list of dates is below.
In his defense, Merritt has a pretty good excuse for skipping the tour. According to The New York Times, he suffers from hyperacusis, "which makes him sensitive to loud sounds." And while Future Bible Heroes aren't exactly a loud band, they're not really a quiet one either. Hopefully this won't also affect any future Magnetic Fields dates. (Maybe Merritt could just Skype in?)
Future Bible Heroes' new record, Partygoing, is out June 8 on Merge.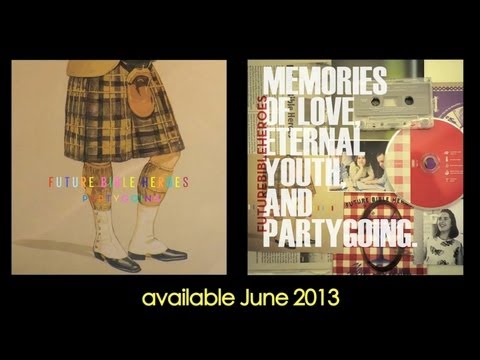 Source
Future Bible Heroes tour 2013
June 12—The Bell House—Brooklyn, New York
July 8—The Echoplex—Los Angeles, California
July 9—The Independent—San Francisco, California
July 11—Doug Fir—Portland, Oregon
July 12—The Tractor Tavern—Seattle, Washington
July 16—Cedar Cultural Center—Minneapolis, Minnesota
July 17—Lincoln Hall—Chicago, Illinois
July 21—The Sinclair—Cambridge, Massachusetts
July 22—Lee's Palace—Toronto, Ontario
July 23—Bowery Ballroom—New York, New York
July 25—World Café Live—Philadelphia, Pennsylvania
July 26—The Black Cat—Washington, DC
Submit your Newswire tips here.