With a new record, I Hate Music, out tomorrow, the normally quiet Superchunk is in full-on publicity mode. Frontman Mac McCaughan talked to The A.V. Club, among other publications, and the group's tour kicks off Aug. 22, though the band will play a one-off show at The Pinhook in Durham, North Carolina tomorrow. The group will also play The A.V. Club's very own festival, A.V. Fest, Sept. 7 in Chicago. Tickets are on sale now.
Superchunk just dropped a fun and beautiful video for one of the album's cuts, "Me & You & Jackie Mittoo." That clip is below, along with the band's upcoming tour dates.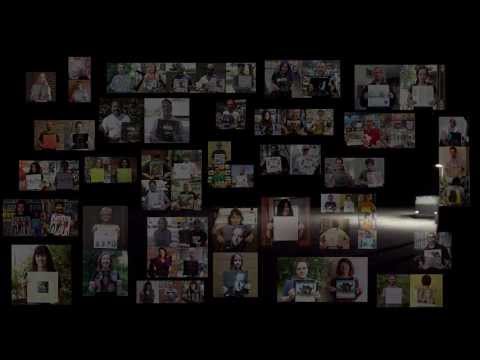 Source
Superchunk tour 2013
Aug. 20—The Pinhook—Durham, North Carolina
Aug. 22—Terminal West—Atlanta, Georgia %
Aug. 23—The Grey Eagle—Asheville, North Carolina %
Aug. 24—Cat's Cradle—Carrboro, North Carolina %
Sept. 2—Bumbershoot—Seattle, Washington
Sept. 3—The Fillmore—San Francisco, California (with Mikal Cronin)
Sept. 4—El Rey Theatre—Los Angeles, California (with Colleen Green)
Sept. 6—MusicFestNW—Portland, Oregon
Sept. 7—A.V. Fest—Chicago, Illinois
Sept. 21-22—Riot Fest & Sideshow—Byers, Colorado
Sept. 23—Jefferson Theater—Charlottesville, Virginia #
Sept. 24—Union Transfer—Philadelphia, Pennsylvania #
Sept. 26—Paradise Rock Club—Boston, Massachusetts #
Sept. 27-28—Bowery Ballroom—New York, New York #
Sept. 29—9:30 Club—Washington, DC #
Nov. 10—Harvest Festival—Melbourne, Australia
Nov. 16—Harvest Festival—Sydney, Australia
Nov. 17—Harvest Festival—Brisbane, Australia
Nov. 29-Dec. 1—All Tomorrow's Parties—Camber Sands, United Kingdom
Dec. 3—Electric Ballroom—London, England (with Girls Against Boys)
% with Parting Gifts
# with Spider Bags 
Submit your Great Job, Internet tips here.