Turns out that whole Paul McCartney/Nirvana performance at this week's 12.12.12 concert had a another motive beyond disaster relief and "let's just get together and jam, man!" The song the group performed, "Cut Me Some Slack," just so happens to appear on the soundtrack for Dave Grohl's new documentary, Sound City, about the legendary California recording studio of the same name. While the film won't be released until Feb. 1, followed by the soundtrack on March 12, the album's pre-sale began today, and the aforementioned single is—gasp!—conveniently available for purchase right this very second.
Lest anyone think that this strange collaboration is just a flash in the pan, rest assured: The remainder of the soundtrack is full of the same kind of bizarre group mash-ups helmed by Grohl, including ones with Stevie Nicks, Trent Reznor, Rick Springfield, Cheap Trick, Josh Homme, and members of both Rage Against The Machine and Foo Fighters. A full tracklist is below.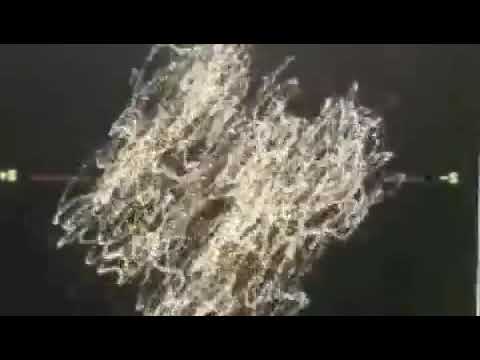 Source
Sound City—Real to Reel Tracklist:
1. Dave Grohl, Peter Hayes, and Robert Levon Been, "Heaven and All"
2. Brad Wilk, Chris Goss, Dave Grohl, and Tim Commerford, "Time Slowing Down"
3. Dave Grohl, Rami Jaffee, Stevie Nicks, and Taylor Hawkins, "You Can't Fix This"
4. Dave Grohl, Nate Mendel, Pat Smear, Rick Springfield, and Taylor Hawkins, "The Man That Never Was"
5. Alain Johannes, Dave Grohl, Lee Ving, Pat Smear, and Taylor Hawkins, "Your Wife Is Calling"
6. Corey Taylor, Dave Grohl, Rick Nielsen, and Scott Reeder, "From Can to Can't"
7. Alain Johannes, Chris Goss, Dave Grohl, and Joshua Homme, "Centipede"
8. Alain Johannes, Chris Goss, Dave Grohl, and Joshua Homme, "A Trick With No Sleeve"
9. Paul McCartney, Dave Grohl, Krist Novoselic, and Pat Smear, "Cut Me Some Slack"
10. Dave Grohl, Jessy Greene, Jim Keltner, and Rami Jaffee, "Once Upon a Time… The End"
11. Dave Grohl, Joshua Homme, and Trent Reznor, "Mantra"
Submit your Newswire tips here.