After weeks of teases for a "big, huge" Seinfeld reunion project, with Jerry Seinfeld saying it was definitely not a Super Bowl commercial, nor an episode of Comedians In Cars Getting Coffee—but also that it was not not that—last night saw the mystery's reveal: a Super Bowl commercial for an episode of Comedians In Cars Getting Coffee. As Seinfeld explains to The New York Times, technically it wasn't a commercial, since they didn't pay for its placement. "Fox approached Larry [David] and me about doing some kind of Seinfeld reunion for the halftime broadcast because of the New York connection. So we thought throwing Jerry, George and Newman into a Comedians In Cars Getting Coffee was a fun way to do it," he says.
Not that there's anything wrong with that, though watching a much older Jerry Seinfeld and Jason Alexander slip into a far crankier version of their old challenging rapport may test your definition of "fun"—or remind you of the time Larry suggested a reunion on Curb Your Enthusiasm, only to have Seinfeld reply, "Explain to me again: Why isn't this lame?" (Though to Seinfeld's credit, starting the episode off in a creaky 1976 AMC Pacer—"a total disaster from initial concept to final execution"—seems like he's winking at the possibility this isn't a good idea.) Anyway, here's the full video, which reiterates the most important lesson Seinfeld has ever imparted.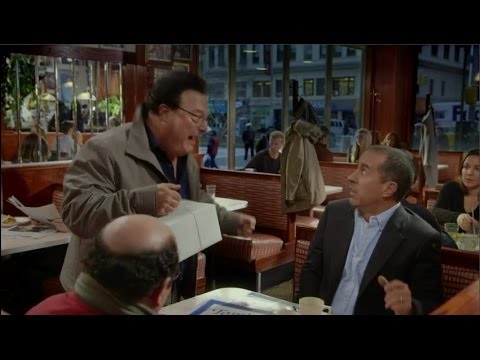 Source
Submit your Newswire tips here.