Brooklyn rockers The Men have just announced a March 5 release date for New Moon, their fourth album in as many years. The totally-not-Twilight -themed New Moon comes almost exactly a year after the release of 2012's excellent Open Your Heart. The band is also set for a slew of March shows in support of the record.
Check out the tracklist, tour dates, and "Electric," the first single from New Moon, below.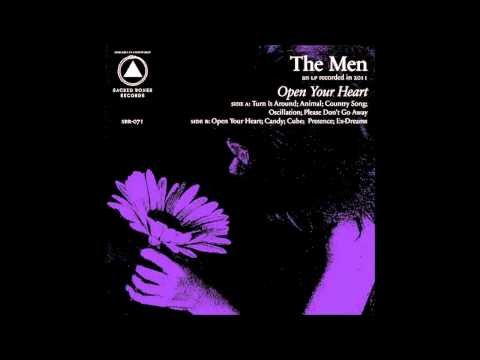 Source
01. Open The Door
02. Half Angel Half Light
03. Without A Face
04. The Seeds
05. I Saw Her Face
06. High And Lonesome
07. The Brass
08. Electric
09. I See No One
10. Bird Song
11. Freaky
12. Supermoon
March 7—Bowery Ballroom—New York, New York
March 9—Troubador—Los Angeles, California
March 14—Point FMR—Paris, France
March 15—De Kreun—Kortrijk, Belgium
March16—Magasin 4—Bruxelles, Belgium
March 17—Paradiso—Amsterdam, Netherlands
March 18—Rough Trade—London, United Kingdom
March 19—Garage—London, United Kingdom
March 20—Merlyn—Nijmigen, Netherlands
March 21—Stengade—Copenhagen, Denmark
March 22—Festaal—Berlin, Germany
March 23—007 Club—Prague, Czech Republic
March 24—Arena—Vienna, Austria
March 25—Gozsdu Mano Klub—Budapest, Hungary
March 26—Menza—Ljubljana, Slovenia
March 27—Club Mocvara—Zagreb, Croatia
March 28—Grad Beograd—Belgrade, Serbia
March 29—Menza Pro Koritu—Skopje, Macedonia
March 30—8 Ball Club—Tessaloniki, Greece
March 31—AN Club, Athens, Greece
May 31, June 1—Chaos In Tejas—Austin, Texas 
Submit your Newswire tips here.