Being in a band is hard. You ride around for hours on end in a smelly van, never eat vegetables, and stay on total strangers' cat piss-stained rugs. If you're one of the lucky bands, though, sometimes you get paid just enough money to afford a bad hotel. The Spinto Band has stayed in plenty of those in its 16 years of existence. Before the band's show this weekend at Ribfest, The A.V. Club talked to keyboardist Sam Hughes about all of the nasty stuff the band members have found in $20 hotels, and how they manage to cram six people in a hotel room on any given night.
The A.V. Club: What's the worst hotel you've ever stayed in?
Sam Hughes: We stayed in one that was pretty bad in Arkansas. It cost about $20, and there was a package for what I guess was a fake-vagina sex-toy thing in the room. The maids didn't clean it up. That was one of the last times we ever stayed at a place that cheap.
Another time we found a bunch of porn magazines under a hotel bed mattress. I think we were looking for bedbugs, and that's what we found instead.
AVC: So no fake vagina, just a box?
SH: The actual thing wasn't in there, which was good. The TV also had a free porno channel. I think it was a trucker hotel.
We got in at like 4 a.m. that night, and we only stayed for five hours. For the price, I guess it was $20 worth of experience. We'll always remember that.
AVC: How often do you stay at hotels on the road?
SH: Not super often. We've toured enough that we've met a ton of people who let us stay at their houses, which are usually nicer. Sometimes you have to drive overnight, and you have to find a place to stay on the side of the road. We try to avoid that just because of costs, though. We try and stay with friends.
AVC: What did you learn from staying in that $20 hotel, other than what the packaging for a fake vagina looks like?
SH: We didn't have the experience to realize that you get what you pay for. We've learned about Priceline since then. You can get slightly nicer hotels at a pretty reasonable price, and they hopefully won't make you die.
I've gotten bedbug bites in hotels, though. I got some in a hotel in Ohio. We've had a few bad experiences.
AVC: What's the nicest place you've ever stayed?
SH: We've gotten a three- or four-star hotel from Priceline for like $40 or $50. Sometimes those aren't the best for bands, though, because we tend to try and sneak people in. We like to have all of us in one room, and sometimes, with the nicer hotels, they have more people watching the doors. There are no secret outside entrances. So sometimes, for bands, the middle ground is best. The two- and two-and-a-half-star hotels end up working the best for us. We can sneak out all the extra people without anyone catching us. Sometimes we can all get free breakfast a little easier, too. There are different people working in the morning, and no one knows who all checked in or whatever, so everyone eats for free.
We did have one night, though, where we got caught sneaking people in at two different hotels on the same night. It's the only time we've ever been caught, and usually we have six people in a hotel room.
We were in Florida, and I guess there was a camera looking at the door, so they realized we had six people. We just left and didn't pay. We found another hotel after two hours of driving, and the same thing happened. Then we just paid for two rooms. It's kind of great, though, that out of all the times we've done it, it's the only time it's happened.
AVC: Do you guys ever separate as a band, like someone goes off to stay with a friend, another guy goes off to hook up, whatever.
SH: If we're in the same city, sometimes, if we know we'll all be able to meet up. Ideally we'll be somewhat close to each other, though. It can be hard to wrangle. Plus, a lot of times we'll drive out of the city we played in, too, because we're afraid of our gear getting stolen.
AVC: So you've never had your gear stolen?
SH: We've been pretty lucky, but we've heard the horror stories. I feel like that would pretty much ruin everything.
AVC: So, as a touring band, what are the things you're really looking for in a shitty hotel?
SH: Free breakfast, lenient policies. We do bedbug checks now. The separate entrance is really key, though.
The thing about Priceline is that you don't know what you're getting. You just pick how many stars you want and the amount of money, and they just pick one for you in your price range. Sometimes it's kind of a wildcard, like it's off the highway in some weird spot. Sometimes they're motel style, which is nice, because they'll have those outside doors, and we try to park our van by the door, then, or backed up to a Dumpster, so if anyone tried to steal anything it would at least make it harder on them.
We like hotels with plenty of parking and that are close to a decent coffee shop. Hotel coffee is usually really bad. On the road, you pray for a Starbucks. Sometimes that's the only thing available.
I think what a band wants in a hotel is different than what a normal person would look for. A band wants to be sneaky and cheap.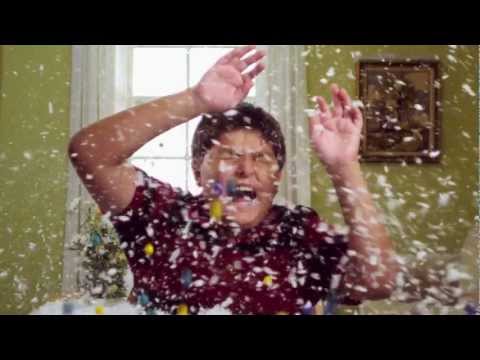 Source