So it seems Express Yourself, the new EP for which Diplo released previews back in December, might really be out there on the horizon somewhere, slowly but surely making its way to an actual release. A 30-second preview of the single "Express Yourself," the thumping first single featuring Nicky Da B, has surfaced on YouTube with an announcement that the full video will be out next Tuesday, March 13. The EP will then be released in May via Mad Decent.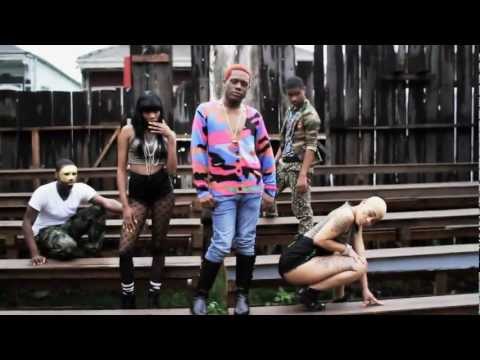 Source
Other announced titles from the EP include "No Problem," featuring Flinch and Kay; "Move Around," featuring Elephant Man and GTA; "Butters Theme," featuring Billy the Gent and Long Jawns; "Set It Off," featuring Lazerdisk Party Sex; and "Barely Standing," featuring Datsik and Sabi. 
Snoop Dogg has been in the studio with Diplo, too, and has recorded 18 tracks with him, according to the caption of this photo on Diplo's Facebook page. (The photo itself, meanwhile, confirms only that they were together somewhere and that some shit went down—be it recording or otherwise.) [via Pitchfork]
Submit your Newswire tips here.