If any band on the planet can make all-consuming hostility feel boppy and endearing, it's They Might Be Giants. And the geek-tastic fivesome are celebrating the announcement of their 2012 tour by doing just that. The video for their bitter-yet-catchy hate anthem "When Will You Die?" tells the inspiring story of the life and death—in one sunny day—of an 18-foot paper-and-wood pink car. Which is an alarmingly cheery visual, especially when laid over lyrics like "You're insane, you are bad, you wreck everything you touch, and you're a sociopath." The car is actually a 3D creation of the flamingo-hued monster hearse featured on the cover of Join Us, released earlier this year. Graphic artist Paul Sahre, who designed the original cover, set his laser printer to 3,400 percent (!) to print out the full template seen in the video. We're hoping at least part of the shoot was sponsored by Kinko's. 
TMBG's tour will kick off on Jan. 27 in Santa Cruz, California, and the band will wrap up their coast-to-coast tour with a March 10 show in New York City.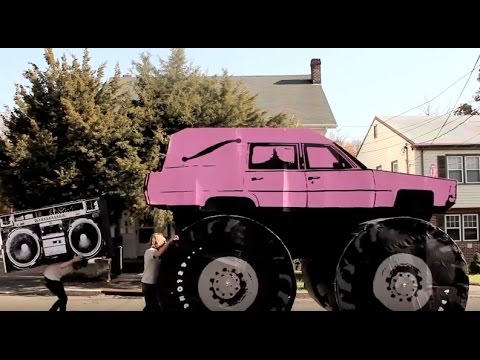 Source
Submit your Newswire tips here.