As incidents time and again have illustrated, Danzig demands that certain accommodations be made by concert organizers, should they expect him to perform the bare minimum number of songs required so that he can be paid his guarantee and get back to reading comic books and snuggling with his cat. Austin's Fun Fun Fun Fest found this out the hard way last year, when it scrambled to find the vitamins, French onion soup, and Wendy's chicken sandwiches necessary in order for Danzig to put on some listless semblance of a show. Now it's Bonnaroo's turn, as the super-hetero superhero was once more forced to bring his "Danzig Legacy" medley to a halt after a mere three songs, because organizers had failed to prevent Nashville Scene photographer Michael Bunch from snapping pictures during his set—all in direct violation of Danzig's "no photos, no video" rule, which is there to prevent unflattering pictures of Danzig from forming.  
Though Bunch claims he was only taking shots of the audience, Danzig nevertheless felt violated, leaping off stage to defend himself by pointing and yelling threats to kick Bunch's ass while being sort-of-restrained by security. According to Contact, he then "stormed off and returned to his dressing room," but was convinced after a few minutes to return and finish the set. Here's footage of the incident (which features Bunch and a half-dozen other people taking photos and video of Danzig's photo-related freakout), with the admonition that watching it may also prompt Danzig to find and threaten to kick your ass. Oh, Danzig. [via Spinner]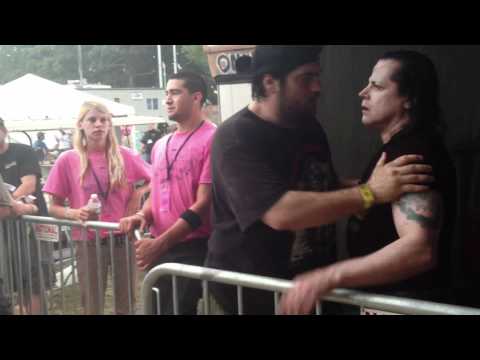 Source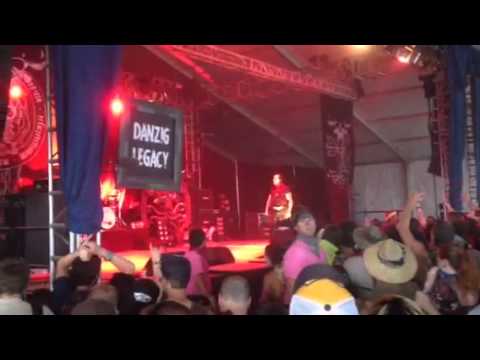 Source
Submit your Newswire tips here.