The Dandy Warhols' 2000 record Thirteen Tales From Urban Bohemia is one of those records that, even if you don't think you know it, you do. Hits like "Bohemian Like You" and "Get Off" were everywhere around the turn of the millennium, and the record sold about 200,000 copies in the U.K. alone. It's a wild record, and one that definitely marks a specific time and a specific sound for the Portland group.
Last year, the Dandies toured behind the 13th anniversary edition of Thirteen Tales and, now, the live show from Portland's Wonder Ballroom is being made into the group's first live LP. Thirteen Tales From Urban Bohemia Live is out March 25 on The End Records, and is available for pre-order now. The A.V. Club has the exclusive video for "Godless," which Dandy frontman Courtney Taylor-Taylor says stands out because of its guitar tones. Quoth Taylor-Taylor, "We really nailed that slightly out of tune bashfest that the Italians were nailing in the '60s.The video ended up with a more New York '60s thing: Four drunk kids with really good haircuts wandering around acting cool and not getting much usable footage."
The Dandy Warhols have a number of tour dates on the horizon, all of which are listed below. Exclusive fan club pre-sale tickets are available via the Dandy Warhols website. The group will also be featured on the upcoming Veronica Mars soundtrack, because, duh.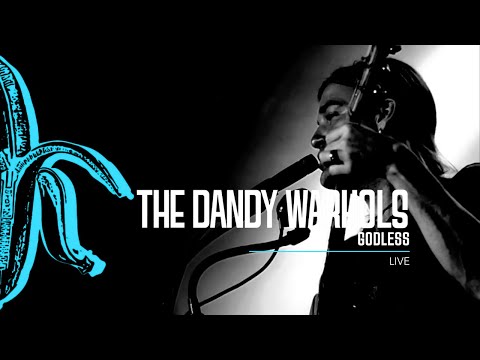 Source
The Dandy Warhols tour 2014

April 23—The Independent—San Francisco, California
April 24—Ace Of Spades—Sacramento, California
April 25-26—The Roxy—Los Angeles, California
April 28—Crescent Ballroom—Phoenix, Arizona
April 29—Sol Stage—Santa Fe, New Mexico
May 1—Fitzgerald's—Houston, Texas
May 2—Psych Fest—Austin, Texas
May 3-4—Suburbia Festival—Plano, Texas
May 5—Mercy Lounge—Nashville, Tennessee
May 6—Mercury Ballroom—Louisville, Kentucky
May 8—The Ready Room—St. Louis, Missouri
May 9—The Riot Room—Kansas City, Missouri
May 10—Fox Theatre—Boulder, Colorado
June 24—INmusic Festival—Zagreb, Croatia
July 14—UN Altro—Bologna, Italy
July 15—UN Altro—Milan, Italy
Submit your Newswire tips here.