The slow process of elimination that will determine which actors, contest entrants, random passerby, and daydreams made sentient will not be in Arrested Development's fourth season crossed two more off the list last night, when Will Arnett revealed on Conan that both Andy Richter and Conan O'Brien have also joined the show. "Let's talk about something that all of America is excited about," O'Brien says in this clip, pointedly switching the conversation away from Up All Night, because come on. Clearly relieved himself, Arnett enthusiastically jumped right in with "I don't want to give away too much" (as that is certainly not how things have been done so far) before adding, "But let me put it this way: There are a few people on this stage tonight who are a part of it. And I think we know who we are."
And just as bandleader Jimmy Vivino and the man behind Camera 2 got their hopes up, Arnett clarified that he meant Andy Richter would return—possibly reprising his role as himself and his four identical brothers—alongside first-timer O'Brien, who will be assuming the role of Steve Holt. Okay, probably not. But really, every passing day is like a dagger in that guy's heart.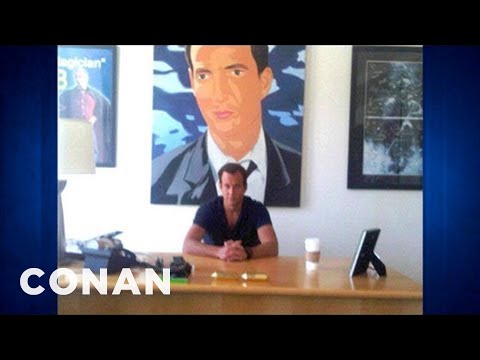 Source
Submit your Newswire tips here.