Tituss Burgess' Titus Andromedon was easily the breakout character from the first season of Netflix's Unbreakable Kimmy Schmidt. The legally distinct Iron Man costume he wears in Times Square and his job playing a Frankenwolf (though he was technically a creature created by Dr. Frankenwolf) were great, but Titus' best moment was easily when he filmed the music video for "Peeno Noir," his majestic "ode to black penis." Of course, "Peeno Noir" also happens to be a homophone for a kind of wine, so now someone has decided to give Tituss Burgess his very own brand of pinot noir.
This comes from Mashable, which reports that Burgess announced the wine—"Pinot By Tituss"—on his Instagram. You can order bottles and cases at the wine's official website now, but it'll reportedly be available in stores at some point in the future. The website doesn't go into this, but Pinot By Tituss will almost certainly pair well with caviar, Myanmar, a mid-sized car, a leather bar, and Tom Berenger.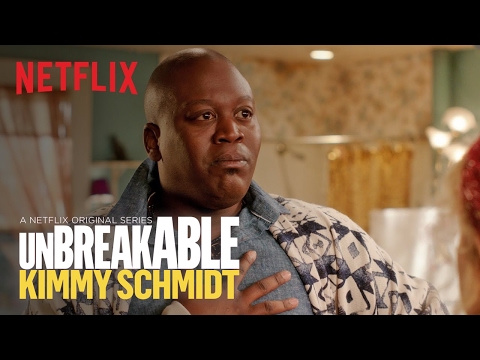 Submit your Newswire tips here.