The original lineup of alterna-rock outfit Veruca Salt has reunited, about 20 years after its first formation. Although the then-Chicago-based band was riding high in the '90s, the two main singer/songwriter/guitarists, Nina Gordon and Louise Post, parted ways by the end of the decade. In March 2013, the band posted a cryptic yet hopeful message on Facebook: "For now let's just say this: hatchets buried, axes exhumed"—the first allusion in years to a reforming of the band's original lineup. That includes Post, who kept the Veruca Salt band name after the breakup; Gordon, who had a solo hit in 2000 with "Tonight And The Rest Of My Life"; and the band's first rhythm section of drummer (and Gordon's brother) Jim Shapiro and bass player Steve Lack. The Veruca Salt reunion also includes producer Brad Wood, who recorded the band's gold 1994 debut American Thighs, and in whose California studio the band is busy "relearning all our old songs and recording new ones," according to the group's website.
Veruca Salt's new 10-inch single will be out in time for Record Store Day on April 19, including two new songs, as well as a flip side commemorating its biggest hit, "Seether" ("celebrating twenty years of unfightability"). According to Stereogum, the band has also just announced an extensive summer tour of its original lineup for the first time in 19 years, dates for which are below.
June 22—Mississippi Studios—Portland, Oregon
June 23—The Tractor Tavern—Seattle, Washington
June 24—Biltmore Cabaret—Vancouver, British Columbia
June 26—The Independent—San Francisco, California
June 27—The Roxy—Los Angeles, California
July 9—Varsity Theater—Minneapolis, Minneapolis
July 10—Turner Hall Ballroom—Milwaukee, Wisconsin
July 11—Bunbury Music Festival—Cincinnati, Ohio
July 12—Lincoln Hall—Chicago, Illinois
July 13—Firebird—St. Louis, Missouri
July 21—Black Cat—Washington, D.C.
July 22—Theatre of Living Arts—Philadelphia, Pennsylvania
July 24—Bowery Ballroom—New York, New York
July 25—Music Hall of Williamsburg—Brooklyn, New York
July 26—Brighton Music Hall—Boston, Massachusetts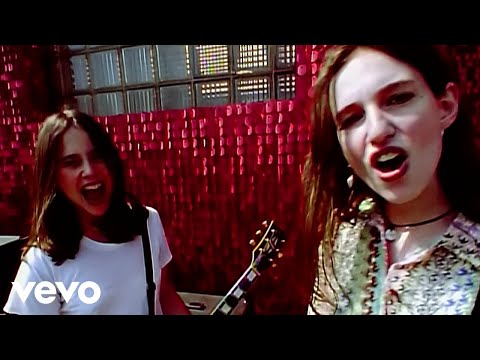 Source
Submit your Newswire tips here.