FX's marketing for Fargo featured an "ugly sweater" rendering of death in the frigid American north, an aesthetic that elegantly referenced the original Fargo film's cross-stitch poster without duplicating it altogether. But while FX made the sweater image the centerpiece of its advertising campaign—even commissioning a crocheted wrap for a bus in New York City—the network never transformed the pattern into an honest-to-goodness sweater. (There is an official Fargo sweater T-shirt, though, which is ridiculous.)
A small Russian startup called Sweaterrarium has filled the gap by producing a remarkably faithful reproduction of the Fargo promo image in sweater form. The company tweeted photos of its handiwork to series star Colin Hanks, who approves. If you'd like a sweater of your own, well, it's hard to tell how you can acquire one, as the order links on the Sweaterrarium site go to a defunct crowdfunding page. That's probably okay; you don't really need a Fargo sweater anyway. But you might need a thickly accented Russian guy explaining knitting techniques, and on that front, Sweaterrarium has you covered.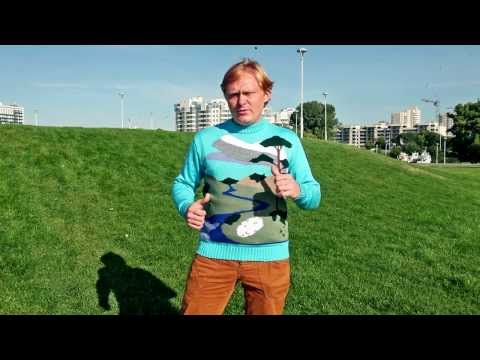 Source
"This kind of sweaters, uh, made with jacquard knitting—if you know what I mean."
Submit your Great Job, Internet tips here.