Folk pop is all the rage right now, following the success of acts like Mumford & Sons and The Avett Brothers, but while lots of people are doing it, only a few are doing it really well. Ivan And Alyosha is one of those success stories. The band has put out several EPs, but is only putting out its debut full-length, All The Times We Had, now. The record's first single, "Running For Cover," is a charming sing-along full of layered vocals and just a little bit of boot stomping. The A.V. Club has the premiere of the Christian Hansen-directed video for the track, which is just as elemental as the song, but still quite lovely. Watch it below, and check out the band on their extensive upcoming tour.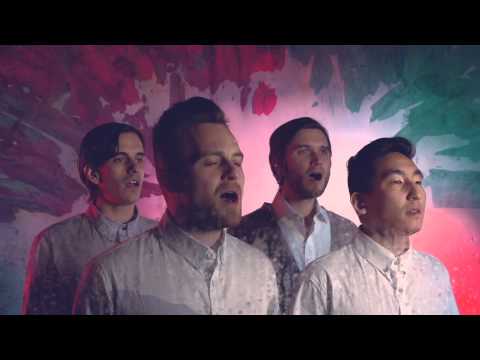 Source
Feb. 23—Showbox At The Market—Seattle, Washington
Feb. 26—Sonic Boom—Seattle, Washington
March 6—High Dive—Denver, Colorado
March 7—Low Spirits—Albuquerque, New Mexico
March 9—The Prophet Bar—Dallas, Texas
March 12-16—SXSW—Austin, Texas
March 17—The Green Room—Flagstaff, Arizona*
March 18—Soda Bar—San Diego, California*
March 19—Echo—Los Angeles, California*
March 20—Brick And Mortar Music Hall—San Francisco, California*
March 23—Sam Bonds Garage—Eugene, Oregon
March 24—Bunk Bar—Portland, Oregon
April 3—Neurolux—Boise, Idaho
April 4—Kilby Court—Salt Lake City, Utah
April 6—Barleycorn's—Wichita, Kansas
April 7—Firebird—St. Louis, Missouri
April 8—A Schwab Downtown—Memphis, Tennessee
April 9—One Eyed Jacks—New Orleans, Louisiana
April 10—Alabama Music Box—Mobile, Alabama
April 11—Bottletree—Birmingham, Alabama
April 12—The High Watt—Nashville, Tennessee
April 13—JJ's Bohemia—Chattanooga, Tennessee*
April 14—Emerald Lounge—Asheville, North Carolina*
April 15—Strange Matter—Richmond, Virgiina*
April 16—Johnny Brenda's—Philadelphia, Pennsylvania*
April 17—DC9—Washington, DC*
April 18—Santos Party House—New York, New York
April 20—Brighton Music Hall—Boston, Massachusetts*
April 21—Café Dekcuf—Ottawa, Ontario*
April 22—The Drake—Toronto, Ontario*
April 23—Stage AE—Pittsburgh, Pennsylvania*
April 24—The Basement—Columbus, Ohio*
April 25—Mayday—Cincinnati, Ohio*
April 26—Radio Radio—Indianapolis, Indiana*
April 27—Schubas—Chicago, Illinois*
April 28—The Frequency—Madison, Wisconsin*
April 29—7th Street Entry—Minneapolis, Minnesota*
April 30—Pyramid Cabaret—Winnipeg, Manitoba
May 2—Amigos Cantina—Saskatoon, Saskatchewan
May 3—Pawn Shop—Edmonton, Alberta
May 4—Hifi Club—Calgary, Alberta
May 5—Carrs Corner—Spokane, Washington
May 9—The Media Club—Vancouver, Washington
* with The Lone Bellow
Submit your Great Job, Internet tips here.