With the reissue of Do You Know Who You Are? due out next week, Texas Is The Reason is beginning to wind down its ostensible last hurrah. More than 15 years after the band called it quits—just as it was about to sign to Capitol Records—Texas Is The Reason is doing everything it can to have successful closure this time around. The reissue of Do You Know Who You Are?—currently streaming at billboard.com—includes everything the short-lived band recorded (and two old songs that it only recently recorded), and Texas Is The Reason has played about a dozen shows as a final, "no, for real this time" good-bye. Also, today it dropped a 22-minute interview/concert film, which features guitarist and band historian Norman Brannon and singer-guitarist Garrett Klahn and three songs from an October performance at the Music Hall Of Williamsburg ("Antique," "If It's Here When We Get Back It's Ours," and "A Jack With One Eye"). Check it out below, along with the band's remaining tour dates.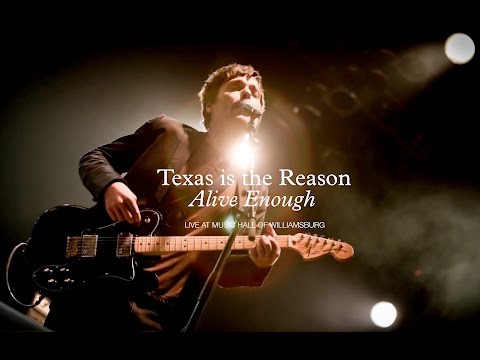 Source
FEBRUARY
15 - Washington, D.C. - The Black Cat
16 - Philadelphia, PA - Union Transfer
17 - Boston, MA - Paradise 
MARCH
08 - Toronto, ON - Lee's Palace
09 - Atlanta, GA - The Masquerade
29 - San Francisco, CA - Bimbos 365
30 - Los Angeles, CA - The Music Box at Henry Fonda Theater 
APRIL
27 - Belgium - Groezrock Festival
Submit your Great Job, Internet tips here.