Death Cab For Cutie's Ben Gibbard has never had a bad-boy reputation. Rather, people think he's a nice guy to a fault, more eager to dole out hugs than dirty looks. His clever new video for "Teardrop Windows" sets out to change—or at least challenge—that reputation. Directed by Tom Scharpling, the clip features Kurt Braunolher as a sleazy record exec who doles out tips to earn Gibbard a harder image. The singer tries them all, but finds out he's such a nice guy he can't even faux-bravado his way into becoming a reality-show asshole.
Gibbard is on tour in support of his new solo album, Former Lives, now. Dates are below.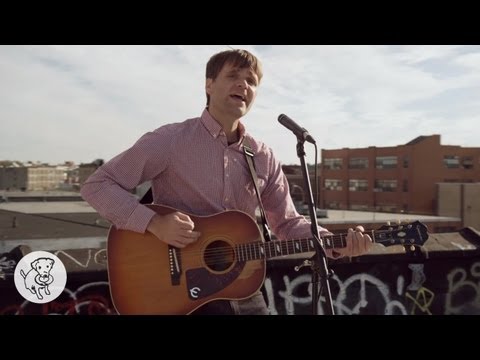 Source
Benjamin Gibbard 2012 tour dates
Nov. 1—Assembly Hall—Minneapolis, Minnesota #
Nov. 2—Athenaeum Theater—Chicago, Illinois #
Nov. 4—Somerville Theater—Somerville, Massachusetts #
Nov. 5—Town Hall—New York, New York #
Nov. 7—Keswick Theatre—Glenside, Pennsylvania #
Nov. 8—Sixth & I Historic Synagogue—Washington, DC #
Nov. 10—The Haw River Ballroom—Saxapahaw, North Carolina #
Nov. 11—Variety Playhouse—Atlanta, Georgia #
Nov. 13—Palace Of Fine Arts Theatre—San Francisco, California &
Nov. 14—Wilshire Ebell—Los Angeles, California &
Nov. 16—The Showbox—Seattle, Washington &
Nov. 17—Washington Hall—Seattle, Washington
Nov. 18—Crystal Ballroom—Portland, Oregon
Nov. 29—Kulurkirche Koln—Hamburg, Germany
Nov. 30—Passionskirche—Berlin, Germany
Dec. 3—Union Chapel—London, United Kingdom
Dec. 4—Orangerie—Brussels, Belgium
Dec. 5—Café de la Danse—Paris, France
# with Advance Base
& with Damien Jurado
Submit your Great Job, Internet tips here.