For the past year, Van Halen frontman David Lee Roth has been living in Tokyo, where he's found time to both date a girl half his age and make a short film in which he plays an assassin. The short—which is billed as a trailer for a movie that may or may not ever exist—is online now, and its bananas. In it, Roth, complete with giant dragon back tattoo, takes on three Japanese card players, one of whom may or may not also be a sumo wrestler. While the card players aren't afraid of the American—they even throw fried chicken at him—they begin to fear the Gigolo once he takes off his shirt and produces a gun. It makes no sense, but would you expect it to, considering that Roth wrote the film himself?
Seriously, watch the clip. There's tons of overdubbing, including Roth's only lines and, for some reason, some snoring. The short also has a ton of red-washed screens, something that appears to be a type of strawberry milk, and absolutely no violence actually shown on screen. There must not have been room in the budget for decent special effects. [via MetalSucks]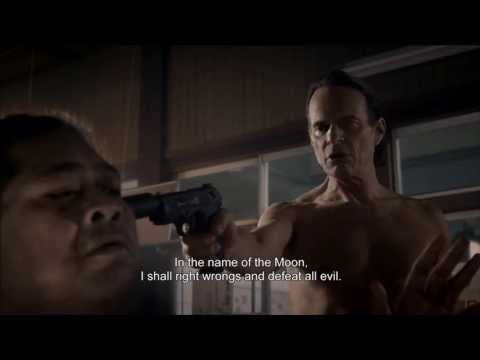 Source
Submit your Great Job, Internet tips here.