Portland-area rock band Portugal. The Man has released a video short with Glenn Howerton and Rob McElhenney, who play Dennis and Mac on It's Always Sunny In Philadelphia. The short features an eternal high-five face-off complete with lightning bolts, escalating insults ("Oh yeah, take that period out of your name, stupid."), and some nifty background explosions.  
Portugal. The Man's new Danger Mouse -produced album Evil Friends dropped last week. With a name like that, the band seems particularly suited for a collaboration with a couple of the casually sociopathic members of the Always Sunny gang. You can also check out the band's "Purple Yellow Red & Blue" music video and their live performance from Wednesday night's Late Night With Jimmy Fallon.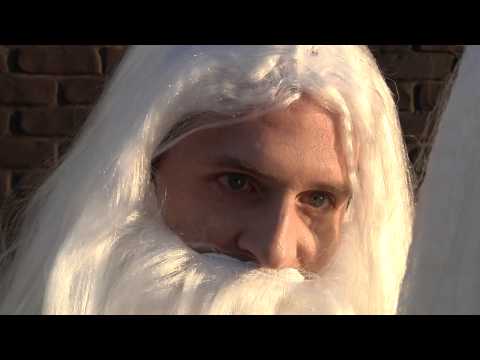 Source
Submit your Great Job, Internet tips here.