Just last week, Community's Alison Brie sat down with Paul F. Tompkins to chat and imitate Internet memes. This week, it's New Girl's Jake Johnson who gives virality a shot, hamming his way through humiliating and hilarious impressions of "Strutting Leo," "You Don't Say," troll face, and the world's favorite angry feline, Grumpy Cat. Warning: Johnson's cat face looks a lot like his character Nick Miller's turtle face.
The whole thing's part of Tompkins' YouTube series, Speakeasy, which in the past has featured guests as varied as Rob Delaney and Julia Stiles.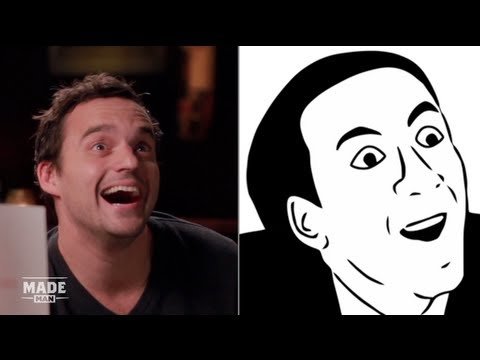 Source
Submit your Great Job, Internet tips here.