Long-running indie-rock band Superchunk has been on a video-making tear for this year's excellent I Hate Music. It began with "Me & You & Jackie Mittoo" back in August, continued with "Staying Home" in September, and now "Void," which stars H. Jon Benjamin, Jon Glaser, and Ted Travelstead who are among the old dudes at a rock show with members of Superchunk.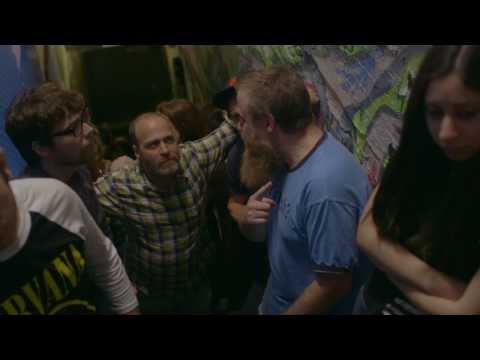 Source
There are also cameos by Ava Luna, Heliotropes, Superchunk touring bassist Jason Narducy, and others. The scene should feel familiar to those of us who are becoming the, um, "elder statesmen" at rock shows now, but heed this warning, kids: Eventually you'll be Ted Travelstead too, longing for those halcyon days when you used to mosh it up. Crying in the bathroom is sad, but hey, at least it isn't wearing big, goofy headphones to protect your ears.
Submit your Newswire tips here.