Though Puscifer's music is pretty harsh and industrial, the band actually has a secret comic past. Named after a Mr. Show sketch, Puscifer is built around central figure Maynard James Keenan, who, in addition to fronting bands like Tool and A Perfect Circle, has appeared in several movies, including the pretty funny Queens Of Country and Run Ronnie Run. He also popped up on a 2010 episode of Tim And Eric Awesome Show, Great Job!, which might have influenced the band's wacked out new clip for its cover of "Bohemian Rhapsody." The clip, with features some Spagett-like makeup, vintage video, and comedian Dina Martina, is a six-minute homage to lipstick and Queen, and, yeah, it's pretty creepy.
The band's latest EP, Donkey Punch The Night, is out now.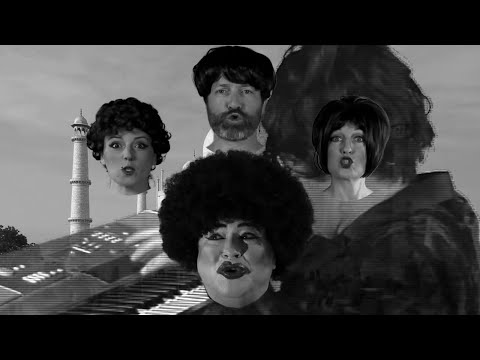 Source
Submit your Great Job, Internet tips here.