Trampled By Turtles' new live album and DVD, Live At First Avenue, isn't out until Nov. 12, but A.V. Club readers get an exclusive look at a clip of the band playing its most popular song a couple of weeks early. The footage of "Wait So Long" comes from an hour-long special that the Palladia network will broadcast. Made up of footage from the DVD, the Palladia adaptation of Live At First Avenue will start airing Nov. 5 and will continue to run on the network for a full year. Captured over three sold out nights at Minneapolis' First Avenue, Live At First Avenue features songs from all six of Trampled By Turtles' albums, as well as a cover of Pixies' "Where Is My Mind."
Trampled By Turtles are playing a few upcoming dates, and those are listed below.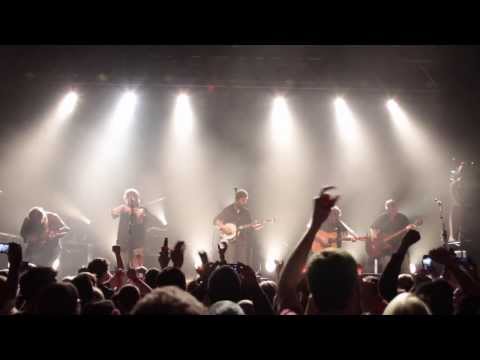 Source
Trampled By Turtles tour 2013-4
Nov. 12—Georgia Theatre—Athens, Georgia
Nov. 13—Burruss Auditorium—Blacksburg, Virginia
Nov. 14—Memorial Hall—Chapel Hill, North Carolina
Nov. 15—Taft Theatre—Cincinnati, Ohio
Nov. 16—Marathon Music Works—Nashville, Tennessee
Dec. 31—The Riverside—Milwaukee, Wisconsin
Feb. 3-7—Mountain Song At Sea—Miami, Florida to Cozumel, Mexico 
Submit your Great Job, Internet tips here.