Influenced by peace and movement, William Fitzsimmons' new record, Lions, is a personal examination of life's little changes. Produced by Death Cab For Cutie's Chris Walla, Lions isn't out until Feb. 18 on Nettwerk, but A.V. Club readers can check out the video for the album's first single, "Fortune," below.
Fitzsimmons also announced a number of upcoming tour dates, and those are listed below.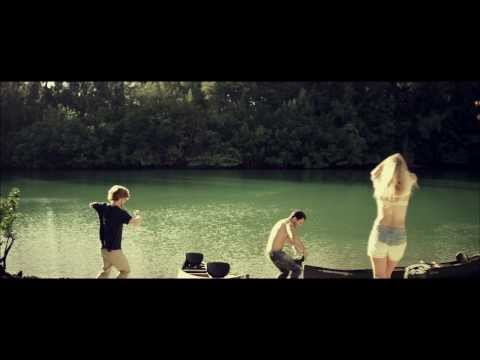 Source
William Fitzsimmons tour 2014
April 15—Littlefield—Brooklyn, New York
April 16—NYU Skirball Center For The Performing Arts—New York, New York
April 17—Union Transfer—Philadelphia, Pennsylvania
April 18—Rex Theater—Pittsburgh, Pennsylvania
April 20—The Howard Theatre—Washington, D.C.
April 21—Metro Gallery—Baltimore, Maryland
April 22—The Southern—Charlottesville, Virginia
April 24—The Pour House—Raleigh, North Carolina
April 25—Vinyl—Atlanta, Georgia
April 27—Exit In—Nashville, Tennessee
May 3—Shank Hall—Milwaukee, Wisconsin
May 4—Majestic Theatre—Madison, Wisconsin
May 6—The Englert Theatre—Iowa City, Iowa
May 7—Cedar Cultural Center—Minneapolis, Minnesota
May 8—Waiting Room—Omaha, Nebraska
May 10—Daniels Hall at Swallow Hill—Denver, Colorado
May 11—eTown Hall—Boulder, Colorado
May 13—The State Room—Salt Lake City, Utah
May 15—The Triple Door—Seattle, Washington
May 16—The Wild Buffalo—Bellingham, Washington
May 17—Biltmore Cabaret—Vancouver, British Columbia
May 18—Doug Fir Lounge—Portland, Oregon
May 19—WOW Hall—Eugene, Oregon
May 21—Harlows—Sacramento, California
May 22—The Independent—San Francisco, California
May 23—Largo At The Coronet—Los Angeles, California
May 24—Troubadour—Los Angeles, California
May 25—The Glass House—Pomona, California
May 27—Vinyl At The Hard Rock Hotel Casino—Las Vegas, Nevada
May 28—The Crescent Ballroom—Phoenix, Arizona
May 30—The Kessler Theater—Dallas, Texas
May 31—The Parish—Austin, Texas
June 5—The Gramophone—St. Louis, Missouri
June 6—Old Town School Of Folk Music—Chicago, Illinois
June 7—The Ark—Ann Arbor, Michigan
June 8—The Mod Club—Toronto, Ontario
June 9—Iron Works—Buffalo, New York
June 11—Le Cercle—Quebec City, Quebec
June 12—Café Campus—Montreal, Quebec
June 13—Signal Kitchen—Burlington, Vermont
June 14—Iron Horse—Northampton, Massachusetts
June 15—The Sinclair—Cambridge, Massachusetts 
Submit your Newswire tips here.