Epic Rap Battles Of History, the popular web series that pits famous figures of the past against each other for hyperactively edited hip-hop duels, has cast a few real-life celebrity guest stars in the past—most notably Snoop Lion, as well as Key & Peele. But for their latest battle, "Sir Isaac Newton vs. Bill Nye," the show's creators managed to score a true elder statesman of comedy music to portray the former Lucasian Chair Of Mathematics—Mr. "Weird Al" Yankovic.
Even if the battle weren't already putting a talented children's entertainer up against one of the inventors of calculus, it'd be brutally one-sided. Yankovic's verses have the same speed and precision that made 2006's "White And Nerdy" so surprisingly effective. Poor Bill Nye (played by series co-writer Nice Peter) just can't compete, even when Chali 2na from Jurassic 5 shows up to back him up as Neil DeGrasse Tyson.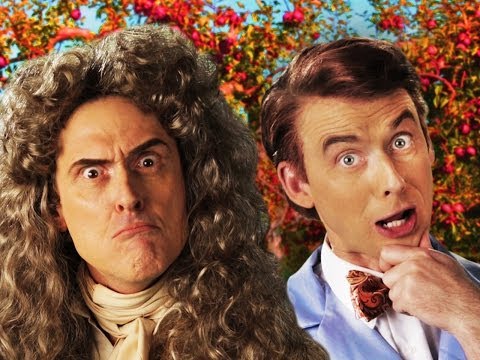 Source
Submit your Great Job, Internet tips here.