Destined to make the owner of this painting of a mauled, shirtless Jeff Goldblum feel kind of dumb, now you can own an arguably even better piece of Jurassic Park memorabilia: the actual crate that housed the velociraptor seen in the opening of the film. As picked up by Reddit, eBay is currently hosting an auction for the prop crate in which a gatekeeper becomes the first to discover that maybe resurrecting man-eating dinosaurs and putting them in a malfunction-plagued zoo isn't the best idea. As a bonus, the crate comes complete with a velociraptor prop crafted for display at the film premiere, thus saving you countless seconds of explanation of the function of the giant steel box that's in your living room and/or serving as your son's "college," since you spent all your money on a raptor cage.
The cage has obviously seen better days since it hosted that blood-and-safari-clothes-bath, and the seller notes that the inevitable wear and tear is visible on both crate and raptor. Indeed, the latter is more "clever woman" than "clever girl" now. But for those looking for a "restoration project"—or who don't mind paying upwards of $99,900 (at last bid), plus transportation costs out of L.A., for a less than pristine velociraptor cage—you still have eight days left to bid. Or you could buy the mobile RV lab from The Lost World for much, much less. Or you could probably pay Wayne Knight to just hang with you for a day or two.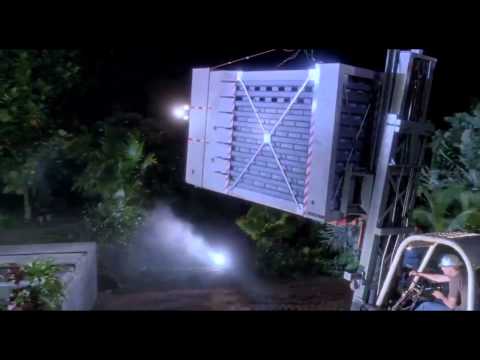 Source
Submit your Newswire tips here.