Earlier this week, Pitchfork reported that YouTube's Restricted Mode—which is used to filter content deemed inappropriate for someone under 18—was blocking LGBT content for seemingly no other reason than that it was LGBT-created or -themed. Indie pop duo Tegan And Sara said their videos were blocked whenever Restricted Mode was activated.
YouTube tweeted in response that the exclusion was made in error, but elsewhere, popular YouTube vlogger Calum McSwiggan's video about coming out to his grandmother was also filtered by Restricted Mode, prompting him to release this video about YouTube's censorship.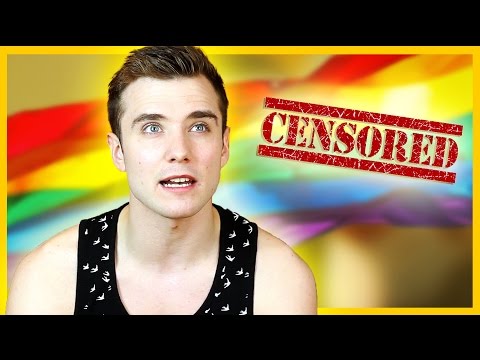 There's no indication these videos had been flagged prior to being filtered, but even when a video is flagged, YouTube reviews it before removing or blocking it. The videos referenced here were just unavailable whenever Restricted Mode was on. But YouTube has already responded to the concerns, telling The Guardian about plans to revise its Restricted policy. At first, the service maintained that "some videos that cover subjects like health, politics and sexuality may not appear for users and institutions that choose to use this feature." Soon after, though, YouTube sent another statement that was a bit more amenable: "We recognize that some videos are incorrectly labelled by our automated system and we realize it's very important to get this right. We're working hard to make some improvements."
Submit your Newswire tips here.