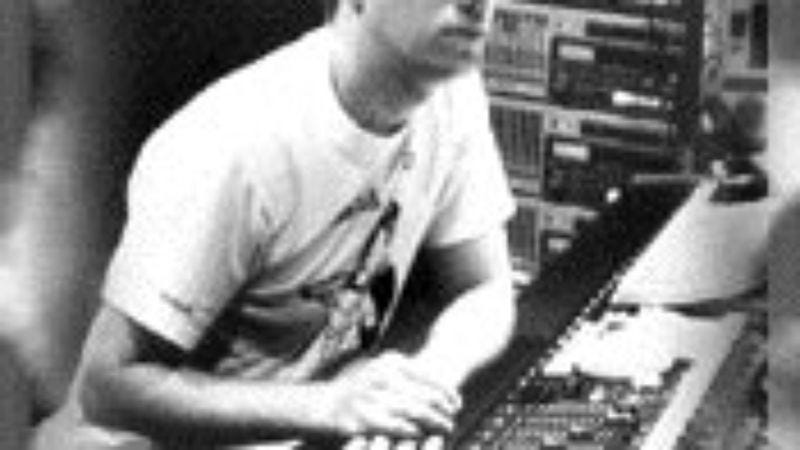 Working under the name Mr. Colson–and operating out of Smart Studios, birthplace of albums by Nirvana, The Smashing Pumpkins, Garbage, and many more–Doug Olson has produced a variety of big-sounding rock records by bands from Walt Mink and Paw to Dwarves. (The first two are among his favorites; he describes the latter's Thank Heaven For Little Girls as "probably the most bizarre, sinful record I've ever worked on.") Olson just wrapped up the herculean task of mixing hours upon hours of live performances for HBO's Reverb, a live-music series currently in the middle of a 13-week run. Through it all, Olson has still found the time to mix a few records (a Puller album here, a compilation track by The Urge there), and to talk to The Onion about Reverb, his production and mixing work, and the novelty of recording everyday live concerts.
The Onion: Reverb just goes around recording normal live shows, right? The shows aren't set up specifically to be recorded?
Doug Olson: Each show would happen regardless of whether HBO went to film it or not; people paid, and they're all there just to see the band. There's nothing really "set up" about it. These audio guys have a little bit of time to kind of get it all put together and make sure it's all happening. It's very seat-of-the-pants. So sometimes I have to deal with challenging things working on the mix, but that's also the source of what's cool about the show. It's not polished. It's pretty raw.
O: It seems like we've gotten to a point where just airing a regular live, plugged-in concert is something of a novelty.
DO: It's ironic, isn't it? It's probably due in part to MTV. The image people used to have of a band in their minds wasn't based on videos and stuff like that; it was from live shows and press and occasional promotional things. Now, it's a whole different ballgame. If you go back far enough, people actually had live music as their reference point. They would go home and listen to a record and compare it to something real, whereas now we compare records to other records, and we compare live performance to some hyper-produced video. So people's expectations get higher and higher, and the gap between reality and their expectations just gets wider. So [Reverb], to me, is a very good thing, because it's a reality check, you know?
O: You mentioned mixing-related challenges. Do you find yourself dealing with situations where the band just sucks?
DO: [Pauses.] Well, um, not really. There are times when you can tell people are having a bit of a loose night, and obviously, since the show spans the gamut of styles and levels of musicianship, some people… Well, Ben Harper, for example: Everyone in Ben's band, Ben included, can all really play, and they all obviously worked really hard for a long time to come up with something they can present to people. And then there are other bands where it's maybe more about, "What can the audience give to my ego?" rather than, "What can I give to the audience?" But on the other hand, everyone's trying, I suppose, on some level. Another thing is that there are shows we've done where the bands are out there giving their all, and the camera pans out to the crowd, and they're just standing there watching. Some people reach out and it works, and some people try real hard but need a hit record or something to get the crowd excited.
O: A lot of producers and mixers get to pick and choose their projects. How many bands do you have to mix for the 13-week run of this show?
DO: Around 40.
O: You've got to hate some of those bands. I'll bet that you sit in the studio late at night, getting the mix just right for a band that you just hate. What is that like?
DO: [Laughs.] Okay, well, here's the thing. For what I do, there's a zone you enter, and it's sort of like The Professional Zone, where there definitely are bands whose records I would never buy. If I walked into a room and their record was playing, I would probably at least tune it out if not leave. But when I'm working on something like that—even when I'm working on something I really like—I almost have to sort of detach from it so I can focus on minute aspects of the sound. I'm making all these subtle judgments, which means I have to go in and out of the music mode. Obviously, the mix has to serve the music, and so the music tells you, "This is what this is and what it's trying to be." So you have to sort of go the way it wants to go; you can't force something in a different direction. You have to pay attention to the big picture, but then you also have to dive in and go, "Are the cymbals loud enough? Are they too loud? Can I hear the vocal here?" And when you do that, it just turns into a sound. I might not even hear what the singer is saying. It's just a sound, and I'm going, "Is that sound loud enough?" [Laughs.] So it can be very abstract in a way. Another thing that's kind of funny is that when you do work on something where your initial impression is, "Oh, God"—which, you know, is gonna happen—after five or six hours, half the time you start kind of liking it. It's my job to find the cool bits and bring out those little bits of excitement. I spend probably half my time listening to the music coming out of this tiny speaker, because that's somewhat like a TV speaker. Now, some people have really nice home-theater set-ups, and I think people who have HBO are more likely to have good systems, but by no means do all people have that. The majority are going to have small TV speakers; they don't move a lot of air, and they're pretty much going to give you the mid-range of the mix. So I concentrate really hard on that aspect of it, and yet I have to also find the cool bits and get them in there, while still making it so you can hear everything. It's just a different perspective than I normally get.
O: This must be a great opportunity to showcase your versatility.
DO: I'm really hoping that people like the way it sounds. That's the bottom line for me. In fact, I want the bands to hear it and say, "Hey, we sound good." That's my ultimate hope. If everyone else in the world thinks it sounds great, but the bands don't, that's no good.