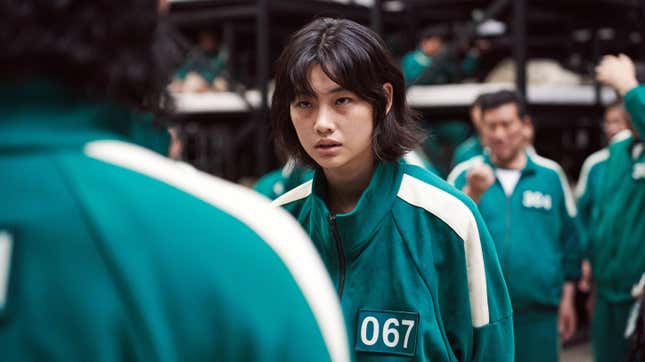 Following the explosive popularity of Squid Game in 2021 and the continued global interest in Korean productions, Netflix is leaning in with 34 K television and movies coming in 2023.
Netflix plans to make you freeloaders finally cough up the dough
"Over the last year, Korean series and films have regularly featured in our Global Top 10 list in more than 90 countries, and three of Netflix's most-watched shows ever are from Korea," Netflix Content VP Don Kang says, per Deadline.
"This year, we're pushing the envelope even further with the stories we tell and how we tell them," he continues. "With this lineup of Korean titles, Netflix will continue to be the ultimate destination for compelling, diverse and must-watch Korean storytelling."
Some of the forthcoming projects are new seasons of existing series, including Sweet Home, D.P., and The Glory. The first season of The Glory debuted on December 30, and with 80 million viewing hours was last week's most-watched non-English TV show on the streamer. The thriller stars Song Hye-kyo as a woman who takes revenge on her former bully when she picks up a teaching job at the school of their child.
The newly announced series span genres, from reality competition series to romance stories to true-crime documentaries. These 11 projects joined previously teased productions, including the survival dramas Gyeongseong Creature, Black Knight, Song of the Bandits, as well as the features Kill Boksoon and Yellow Door: Looking for Director Bong's Unreleased Short Film.
"We are very excited over the variety of the titles that we're sharing with our members," says Kang. "There's truly a series, a film or an unscripted show for everyone, and we look forward to our Korean shows connecting to fans both overseas and at home."
The newly announced Korean projects from Netflix include:
Behind Your Touch (WT)
Crash Course in Romance
The Good Bad Mother
King The Land
Destined With You
See You In My 19th Life
Siren: Survive The Island
19/20 (Nineteen to Twenty)
Zombieverse
The Devil's Plan
In The Name Of God: A Holy Betrayal
Even with this big push behind Korean productions, Netflix continues to import more projects from countries such as the U.K., Spain, and Japan. In newly published research, movies and films from the U.S. now make up less than half of the streamer's library.