June means Pride Month, and Pride Month means celebrating queer art and audiences—and god knows we could all use that right now. In the spirit of 2022 Pride, The A.V. Club has rounded up 22 unabashedly queer movies featuring unambiguously joyful stories and storytellers. Contrary to what prestige Hollywood dramas like Philadelphia or Brokeback Mountain might have us believe, the LGBTQ+ experience is precious, multifaceted, and fabulous. These films remind us of that fact, and they should be appreciated just as much as the serious stuff.

This list is by no means the definitive document of queer film—it's merely a jubilee of movies that are both gay (as in LGBTQ+) and gay (as in happy!), presented chronologically to see how this little corner of the cinema world has evolved.
Recent Video
This browser does not support the video element.
The Rocky Horror Picture Show (1975)
If we've said it once we've said it a thousand times: Let's do the Time Warp again! Based on the 1973 stage show of the same name, The Rocky Horror Picture Show is as impactful as almost any other piece of LGBTQ+ media–with a cult following that (pre-pandemic) saw it firmly cemented as the longest running movie in theatrical history. Directed by original stage director Jim Sharman, this wacky black musical comedy follows the newly affianced, hilariously heteronormative couple Brad Majors (Barry Bostwick) and Janet Weiss (Susan Sarandon), who find themselves stranded at the strange home of Dr. Frank-N-Furter (Tim Curry) on a dark and stormy night. Although this zany fall down the metaphoric rabbit hole ends on a slightly melancholic note, it's a screamingly fun romp that's been serving up spectacle and community for nearly 50 years. [Alison Foreman]
G/O Media may get a commission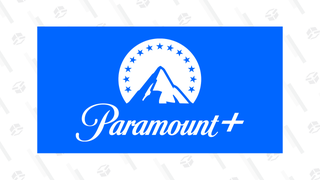 One month free
Paramount+ One-month Free Trial
Victor/Victoria (1982)
One need only mention that Victor/Victoria stars Julie Andrews as a struggling soprano who, with the help of a mischievous gay performer, decides to pass herself off as a female impersonator in 1930s Paris—falling for a dashing gangster in the process. This gender-bending musical comedy (with an Oscar-winning song score by Henry Mancini and Leslie Bricusse) is, above all, a thrilling showcase of Andrews' many talents. Her "Le Jazz Hot!" number alone is absolute perfection, proof that her husband, director Blake Edwards, knew exactly what audiences wanted out of this glittery star vehicle. But don't let that distract you from Robert Preston's winning, winking performance as Victoria's own drag Henry Higgins or the film's comedy of errors romantic plot, all of make Victor/Victoria a joy to watch. [Manuel Betancourt]
Maurice (1987)
The sight of Rupert Graves in James Ivory's Maurice is enough to buckle one's knees. He may not play the eponymous character (that'd be James Wilby, who beautifully projects the buzz and confusion of a young man grappling with same-sex attraction while at university). But Graves ramps up the steamy Edwardian romance that drives the latter half of the film when Maurice falls for the young gamekeeper at the estate of his erstwhile chaste lover (Hugh Grant's Clive), and plunges headfirst into an affair that thrills and terrifies him in equal measure. Capturing the repressed homoerotic feelings E.M. Forster so beautifully mapped out in his posthumously published novel, Ivory's adaptation is a melancholy and heartbreaking meditation on longing that (spoiler alert) will have you blushing and grinning by the time the credits roll. [Manuel Betancourt]

Hairspray (1988)
There's a reason why John Waters' deliciously irreverent ode to Baltimore, American Bandstand, and big girls continues to live on in our collective imaginations. The film is the definition of iconic, centered on the wide-eyed aspirations of young Tracy Turnblad (Ricki Lake, in her feature film debut) whose stint as a dancer on The Corny Collins Show serves as prelude for a fight against racial segregation, and ultimately, being comfortable in one's own body. All of it is wrapped up in the gritty campy humor that's made Waters a cult icon. With memorable performances by Divine and Jerry Stiller (as Tracy's parents) not to mention supporting roles from Sonny Bono, Debbie Harry, and Pia Zadora, Hairspray is a rollicking celebration of outcasts who buck trends. What could possibly say "pride" louder than that? [Manuel Betancourt]

Women On The Verge Of A Nervous Breakdown (1988)
No round-up of queer cinema is complete without its foremost auteur, the maestro of maestros, patron saint Pedro Almodóvar. Colorful, complicated, political, melodramatic, heartwarming, and heartbreaking—the Spanish filmmaking legend can do it all. Although he traverses a wide gamut of genres, his international breakthrough, the Oscar-nominated Mujeres al borde de un ataque de nervios, could be considered his most joyful thanks to elements of screwball comedy. Almodóvar's queerness is suffused into every aspect of this film, from the campy way Pepa Marcos hurls a telephone out a window to, well, the way she hurls an answering machine out the window. It's irreverent arthouse cinema at its absolute finest. [Jack Smart]
The Adventures of Priscilla, Queen of the Desert (1994)
Ask any group of queer people, Australian or otherwise, for their favorite fabulously out-and-proud film and you'll likely hear Priscilla more than any other example. Tim Chappel and Lizzy Gardiner's Oscar-winning costume design is reason enough to feast your eyes on this tale of a bedazzled trio of crossdressers (Hugo Weaving, Guy Pearce, and Terence Stamp) busing across the Outback. The film's treatment of Julia Cortez's Filipina character Cynthia has justifiably come under criticism in the years since the film's 1994 release—but have we collectively developed a more nuanced understanding of gender in the years hence? We'd like to think so, yes. Queer writer-director Stephan Elliott gets away with a lot, then and now, thanks to drag's inherent irreverence, which pumps vividly from the heart of this bedazzled, beguiling gift that keeps on giving. [Jack Smart]

To Wong Foo, Thanks for Everything! Julie Newmar (1995)
One might suspect a road trip movie with a bunch of straight actors playing drag queens might not hold up today, but this raucous '90s classic is too fun to deny. The original trailer for the movie advertised that two tough-guy Hollywood actors, Wesley Snipes and Patrick Swayze, were about to meet their greatest challenge yet: a pair of heels. The duo, along with John Leguizamo, have a surprising amount of chemistry and are clearly having a blast, with infectious energy bursting from every scene. When the queens land at their destination of a dusty rural town, To Wong Foo really hits its stride, with Blythe Danner and Stockard Channing among the town's inhabitants whose hearts get won over by the unlikely visitors. Even drag queen royalty RuPaul and—Julie Newmar herself—make an appearance in this queer cult classic that is best seen with a large crowd (and some cocktails). [Brandon Kirby]
Jeffrey (1995)
With a tagline like "Love is an adventure when one of you is sure...and the other is positive," it's easy to see why Christopher Ashley's adaptation of Paul Rudnick's play by the same name charmed audiences back in the mid-'90s. After all, stories that featured an HIV-positive character rarely came in the form of a sweet romantic comedy. But that's exactly what Jeffrey is. Its titular character (Steven Weber) may have taken a vow of celibacy (so as to avoid the epidemic around him) but that comes to a screeching halt when he meets the man of his dreams, Michael T. Weiss' Steve, whose diagnosis initially risks derailing their rom-com tale. With a standout supporting performance by Sir Patrick Stewart as Jeffrey's BFF, this '90s classic will make you fall in love with love all over again. [Manuel Betancourt]
The Birdcage (1996)
Meet the cutest gay dads in movie history in director Mike Nichols' The Birdcage. Club owner Armand (Robin Williams) and drag queen Albert (Nathan Lane) live happily above their shared business in fabulous South Beach until Armand's son Val (Dan Futterman) decides to propose to his girlfriend Barbara (Calista Flockhart). Armand and Albert are unreservedly happy for the bride and groom, but it's Barbara's homophobic parents, Senator Kevin Keeley (Gene Hackman) and wife Louise (Dianne Wiest), who risk spoiling the fun should they find out about Val's fathers and his estranged mother Katharine (Christine Baranski). This is an all-time great '90s comedy with some of the sweetest queer family character work in pressed linen pants. Plus, you'll hear some seriously timeless bangers. [Alison Foreman]
The Watermelon Woman (1996)
At the heart of The Watermelon Woman is a film. A fake film, yes. But it's important you buy into the counterfactual cinematic history that said fictional film creates. For therein lies the comedy (and the wisdom) in Cheryl Dunye's groundbreaking project: you see, Cheryl (Dunye) is intent on making a documentary about "The Watermelon Woman." That's how a black actress is credited for her mammy role in Plantation Memories, a studio film from the 1930s that Cheryl's become obsessed with. Cheekily offering up a meta-interrogation of Black representation on screen as well as a studied history lesson on queer lineage (as it turns out, the actress was a lesbian), Dunye's funny and warm pseudo-doc-slash-rom-com remains as vital in the 21st century as it was when it was rightly hailed as a masterpiece of New Queer Cinema. [Manuel Betancourt]
But I'm A Cheerleader (1999)
Natasha Lyonne stars as the spirited Megan Bloomfield in But I'm A Cheerleader, director Jamie Babbit's candy-colored cult classic about a closeted 17-year-old sent to conversion therapy camp. Sure, most movies about these very real, very hateful anti-LGBTQ+ "programs" are a bummer; see Boy Erased or The Miseducation Of Cameron Post. But Babbit's one-of-a-kind fairytale balances its predictably grim villainy with enough camp and romance to keep even the most cynical viewers entertained. Megan and love interest Graham (Clea DuVall) remain one of the more iconic lesbian couples ever put to screen (c'mon, that final shot!). Its ensemble cast is equally dazzling, boasting the talents of Cathy Moriarty, Melanie Lynskey, Dante Basco, RuPaul, and more. [Alison Foreman]
Trick (1999)
The standouts from this late-'90s charmer aren't necessarily the film's male leads but rather its two scene-stealing women: Tori Spelling and Miss Coco Peru. Spelling plays the ultimate theater gay BFF while Coco Peru delivers one of the most memorable monologues in all of queer cinema. Trick follows hapless aspiring musical theater writer Gabriel (Christian Campbell) who, on a whim one night, gets courted by a hunky go-go dancer named Mark (John Paul Pitoc). Much like Martin Scorsese's After Hours, the story plays out over the course of one evening, highlighted by eclectic encounters as the two guys just try to find a place to be alone. A love letter to New York nightlife and the underground theater scene, Trick has a heartwarming and unexpected romance at its center that'll make you hopeful for fateful chance encounters—the stuff of musicals—happening in real life. [Brandon Kirby]

Hedwig And The Angry Inch (2001)
The "angry inch" in the title of John Cameron Mitchell's raucously entertaining lo-fi musical refers to the mound of flesh Hedwig (Cameron Mitchell, in an assortment of fabulous wigs) now has between her legs following a botched "sex-change operation." It's also the name of her band, one of many absurd details that pepper this punk-rock concert monologue of a film that focuses on an East German waif who transforms into a washed-up music artist in the U.S. living in the shadow of a glittering singer (and ex) Hedwig helped catapult into superstardom. Melancholy, campy, and with a DIY aesthetic that stays true to its Off-Broadway beginnings, Hedwig And The Angry Inch is a singular proposition, as inalienable and entertaining as its central figure. [Manuel Betancourt]
The Adventure Of Iron Pussy (2003)
Now for perhaps the deepest deep cut on this list, which nevertheless typifies the subgenre of unequivocally joyful queer film. An award-winning Thai musical-action-comedy, The Adventure Of Iron Pussy stars Michael Shaowanasai, who co-writes and co-directs with Apichatpong Weerasethakul (the so-called David Lynch of Thailand), as the brilliantly named title character—by day, a clerk at a 7-Eleven in Bangkok, and by night, a fabulously coiffed, crime-fighting secret agent in full wig and heels. Even if you're not familiar with the Thai action films from the '70s being parodied, this is an absolute lark from start to finish. [Jack Smart]
Kinky Boots (2005)
A fledgling shoe factory in Northampton is in desperate need of new ideas if it's going to stay afloat. Young Charlie Price (Joel Edgerton), who took over from his late father, comes up with a perfect (maybe?) idea: with the guidance of Lola (a luminous Chiwetel Ejiofor), they will corner the budding drag queen market by making fashionable boots with heels that won't snap when worn by a man. A fabulous working-class fable about being true to yourself (based on a real life story, no less!), Kinky Boots is the kind of sweet and tender-hearted flick you put on when you just need a feel-good Britcom in your life. And yes, that final runway fashion show is to die for. [Manuel Betancourt]

Another Gay Movie (2006)
The perfect encapsulation of LGBTQ+ cinema in the early 2000s, Another Gay Movie serves as a time capsule for a moment when queer content was unabashedly crude, lewd, straight-to-video shlock. This camp classic not only skewers the raunchy teen comedy—the likes of American Pie—but even takes aim at spoofs of those movies—see Not Another Teen Movie—and gives queer audiences their version. Following the genre's well-worn tropes, four gay friends make a pact to lose their virginity before they go off to college. While the setup provides plenty of fodder for foul-mouthed toilet-humor, sex jokes, and sight gags, the movie also manages to touch on some still-pressing issues of gay life, such as self-denial, subverting stereotypes, embracing one's own beauty, and finding chosen family. If you can look past some dated offensive humor, you'll find a screwball comedy with a surprising bit of heart...and perhaps the strangest cameo ever committed to film. [Brandon Kirby]

Pride (2014)
A list of Pride Month film recommendations wouldn't be complete without Pride, of course. But this retelling of Britain's '80s miners' strike and a surprising collaboration with gay and lesbian activists may actually be this particular list's quintessential pick. Gay screenwriter Stephen Beresford's tale is one of triumph over adversity, of how activism creates chosen family, tied together by its roots in real-life history. Reasons to stand up and cheer abound in Pride—the ending will have you on your feet, so get your rainbow flag ready—but its most joyful scenes are actually its quietest. Andrew Scott will break your heart as a man reuniting with family years after coming out, and Bill Nighy delivers a line to Imelda Staunton that may be this writer's favorite moment in all of queer cinema. [Jack Smart]

Henry Gamble's Birthday Party (2015)
Queer character studies as nuanced as Henry Gamble's Birthday Party—and there are more than the few singled out on this list—deserve more recognition than they tend to get. Writer-director Stephen Cone has many such entries in the canon, and his tale of an eventful 24 hours in the life of a teenaged preacher's son caught between his desires and expectations is a prime example. Seeing a young man (played by a terrific Cole Doman) coming to understand his place in the world, almost in real time, is what generates the joys of this should-be classic. [Jack Smart]
Alex Strangelove (2018)
As far as both stand-up-and-cheer moments and kisses between gay characters go, Alex Strangelove can't be beat. Like many of Netflix's original rom-coms, it's refreshingly modern, indulging in high-school kitsch yet equally unafraid to wade through the complicated process that is coming to terms with one's sexual orientation privately—on top of owning that publicly. As protagonist Alex Truelove (is that not the most delightfully rom-com-perfect last name ever?), Daniel Doheny delivers a coming-of-age arc that's relatable to queer and non-queer teenagers alike. [Jack Smart]

Circus Of Books (2019)
Queer history is often found in the unlikeliest of places. Take Circus Of Books, the West Hollywood video store that for decades was a staple on Santa Monica Boulevard. The place was once run by Karen and Barry Mason, a straight couple who savvily became gay porn entrepreneurs that catered to the male clientele in the neighborhood at a time when such content was not a mere click away. Their story, told by their filmmaker daughter Rachel Mason, would be outrageous enough on its own. But the layers Mason brings out when sketching out a narrative about the porous nature of public and private, about porn and shame, about family and respectability, truly make this documentary sing. [Manuel Betancourt]
Booksmart (2019)
Beanie Feldstein and Kaitlyn Dever star in this hysterical two-hander about an overambitious class president, her anxious best friend, and their last chance at making high school memories. A charming coming-of-age friendship epic, Olivia Wilde's feature directorial debut has been compared to Superbad and follows a similar story structure. As protagonists Molly and Amy venture further into a cross-faded comedy of errors, the girls simultaneously grapple with the unpredictability of partying and the painful realities of growing up—and apart. Booksmart is a feel-good watch for any occasion, though it's included on this list specifically for its effervescent portrayal of young LGBTQ+ love. Amy's surprising story with classmates Ryan (Victoria Ruesga) and Hope (Diana Silvers) is an all-time lesbian origin story—vomit notwithstanding. [Alison Foreman]
The Happiest Season (2020)
Ever since the Totino's pizza rolls spoof on SNL when Kristen Stewart hosted, we have been clamoring for the now Oscar-nominated actress to star in something explicitly queer. Hulu's The Happiest Season was our answer. Starring opposite the radiant Mackenzie Davis, Stewart plays Abby, longtime girlfriend of Harper (Davis), who's excited to finally be introduced to her partner's parents. On their way to the Christmas gathering, however, Harper reveals she lied to Abby about ever coming out to her parents. What ensues from co-writer and director Clea Duvall is a perfect storm of rom-com situational comedy with a fresh modern twist. An excellent supporting cast rounds out the shenanigans, including Mary Steenburgen, Alison Brie, and Aubrey Plaza as a smoldering threat to Harper and Abby's love. And, in pitch-perfect casting, Dan Levy (Schitt's Creek) plays Abby's hard-loving gay BFF that we all wish for. [Brandon Kirby]
Plus:
Since 22 of the gayest gay movies only scratches the surface, The A.V. Club would be loath to neglect the titles that provide, while perhaps not top-to-bottom (no pun intended) queer happiness, then at least moments of queer affirmation. Seminal LGBTQ+ classics Moonlight, Carol, Tangerine, Weekend, Edge Of Seventeen, or The Kids Are All Right may be considered dramas or complicated dramedies, but can nevertheless raise your spirits this Pride. The same could be said for 1990's game-changing documentary on ballroom culture Paris Is Burning, highlighting the joys as well as the cost of living one's truth. Queer comedies featuring real-life characters include The Favourite, I Love You Phillip Morris, and Rocketman. Those who find joy in the irreverent genre that is horror film shouldn't miss Jennifer's Body, Hellbent, or even Elvira: Mistress Of The Dark. And hey, if you've seen all the above and are looking for queer filmmaking that's modern and new, the upcoming Fire Island fits the bill this Pride Month. [Jack Smart]