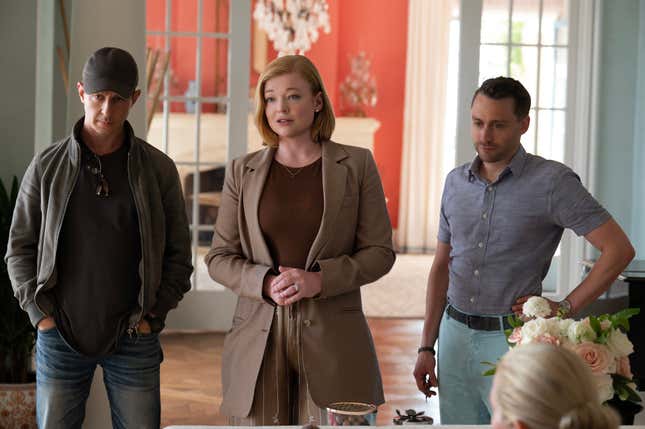 Welcome to our first power ranking for Succession season four. We'll rate the characters after each episode to see where they stand, based on who made the strongest moves, who got played, and more. We're expecting a lot of fluctuation from week to week, because in the world of Succession nothing stays static for long.

In the season four premiere, "The Munsters," the kids (Jeremy Strong, Kieran Culkin, and Sarah Snook) make a comeback after suffering a big loss in the season three finale in their fight to stop Logan (Brian Cox) from selling the company to GoJo. The siblings team up to steal the Pierce acquisition out from under him, but at what cost (other than a whopping $10 billion)? As long as Logan's still breathing, you can't count him out. Enjoy the feeling of being on top while you can, kids. We suspect it won't last long.
In an unexpected twist, the leading power player in the episode wasn't a Roy at all. The smartest move, it turns out, is to play this royally fucked up family against each other.