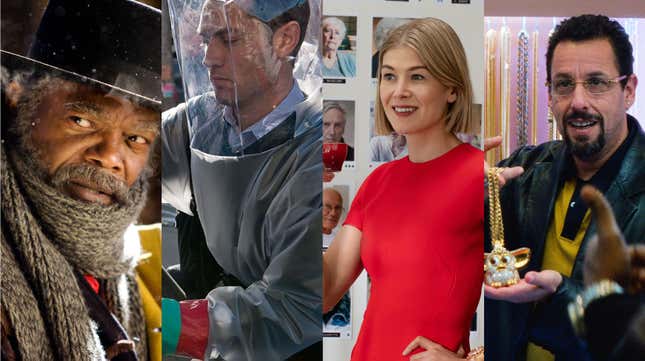 In the film genre pecking order, thrillers often get short shrift. They sometimes overlap with the far flashier horror genre, and seldom make the kinds of best-of lists that tend to get filled up with, say, historical dramas, crowd-pleasing comedies, and awards fare.
But a great thriller—like the titles that are rounded up here for you to stream now on Netflix—can be engaging, and often times even more rewarding. All of the films on this list, from Uncut Gems to I Care A Lot to The Hateful Eight, have plenty to offer, mixing food for thought and pulse-pounding, edge-of-your-seat entertainment.
This list was last updated on April 22, 2022.