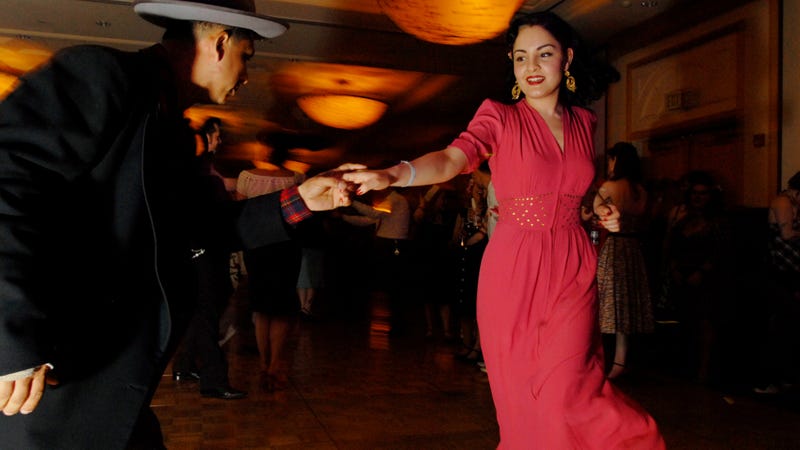 I have long hated shopping for clothes for myself, but shopping for my significant other is just as difficult. It doesn't help that we're both bad about bookmarking things when we find something we like, though they are notably better than me when it comes to adding things to the clothing Pinterest board. We have a lot of overlapping style preferences, though—retro vintage fashions from the '60s and '70s (and '30s, honestly) that combine elements of flapper, rockabilly, and the like tend to be front and center. But for people who work long hours and don't really have the time any more to do deep dives into used clothing stores and endless Salvation Army searches, it's becoming more common to buy new items that hearken back to the old, and are made to last, to boot.
Our newest discovery in this regard is Bernie Dexter, an online retailer that offers a broad swath of the stuff we like that's high-end without being out of the range of sanity, price-wise. Primarily, it's a nice array of dresses, skirts, coats, and more that cater to our particular idiosyncrasies. True, the prices aren't exactly TJ Maxx; but when you're buying a dress made of excellent material that will serve you in good stead for years to come, between $15 and $200 bucks is eminently reasonable.
Our personal favorite from the new collection is the Chelsea dress in Home Sweet Home print, exactly the sort of fun and night-out apparel that would make one feel equally at home going dancing or living inside It's A Wonderful Life, the latter being something I would really like to do more of, if possible, at least aesthetically. And even though I won't be wearing a lot of it myself, the satisfaction of seeing my partner get gussied up in clothes they actually like is a better reward regardless, as anyone who has ever savored a Christmas morning seeing loved ones excited about their gifts can attest.