In the world of pot humor, Thomas Chong and his former partner, Richard "Cheech" Marin, are the iconic equivalent of James Joyce, Orson Welles, and Che Guevara combined. Chong began his career as a guitarist for an R&B group during the '50s and '60s, and began his fruitful partnership with Marin after leaving Motown. With Marin, Chong recorded a string of successful comedy albums, won several Grammys, and made a series of highly popular films, including Up In Smoke, Still Smokin', and Cheech And Chong's The Corsican Brothers. Chong and Marin played relatively straight roles in Martin Scorsese's brilliant 1985 film After Hours, and broke up shortly thereafter. Since then, Chong has toured extensively, acted in movies, and made two comedy albums, the latest of which, Chong Etc., is due out soon. The Onion recently spoke with Chong about Cheech, drugs, and rock 'n' roll.
The Onion: How did you get started as an entertainer?
Tommy Chong: Well, I started out as a musician, so when I was about 10 years old, I was already in a band. And then, when I was about 16, I was the guitarist for an Elvis impersonator. And this was in, like, 1955, so it was right when he first came out.
O: They had Elvis impersonators that early?
TC: Oh, yeah. Well, back then, everybody was an Elvis impersonator. You know, everybody was imitating Elvis. But the guy I was working for, he was an actual Elvis impersonator, not just a guy ripping off Elvis.
G/O Media may get a commission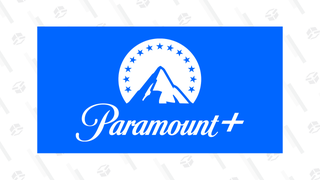 One month free
Paramount+ One-month Free Trial
O: It just seems a little odd that somebody would go see an Elvis impersonator when they theoretically could just go see Elvis in person.
TC: Yeah, but we were living in Canada, so it wasn't as if he was going to be coming up there any time soon. And by that time, he was doing so many movies that he didn't really have time to do shows.
O: You were then in a band [Bobby Taylor & The Vancouvers] that was signed to Motown, right?
TC: Yeah, we were discovered by The Supremes. Diana Ross saw us and called up Berry Gordy, and he flew to Canada to see us play. He was seeing Diana Ross at the time, so he was pretty much using it as an excuse to be with her. And then we had a hit with "Does Your Mama Know About Me," and that led to other hits as well, but after a while, I just got sick of it and I quit. When Berry Gordy found out I had quit the band, he called me up and tried to get me to come back, but I said no. I had moved on and wanted to try different things.
O: Was it difficult to turn down a guy like Berry Gordy?
TC: No, it really wasn't, because I was never in it for the money. I've never been in it for the money. And then, when I was back in Canada, I started doing shows at a topless bar. I'd write skits for the topless women, and gradually I started performing myself. And then I met Cheech in 1971, and we moved to California and became a team.
O: You were signed to Motown around the same time as Neil Young and Rick James. Did you ever meet them?
TC: No, but one time I was playing in London, and Jimi Hendrix sat in with us. We were doing a show, and he came up and said, "Tommy, do you mind if I sit in?" And then he sat in and played bass.
O: Was he a good bass player?
TC: Not really, and our bass player was kind of upset because he wasn't able to play with Jimi Hendrix. He was really bummed. And it's weird: When we were coming home, sort of out of nowhere I just said to my bandmates, "Someday I'm going to be bigger than Jimi Hendrix." And I didn't know if it was as a musician or a comedian that I'd do it, but sure enough, after I teamed up with Cheech, we really did become bigger than Hendrix.
O: How did you start making films?
TC: Well, Cheech was really tired of touring, and even back then, he was thinking of quitting. But I said to him, "We can't quit. We should do a movie." So we told Lou Adler about it, and he got some money; we wrote a script and made the film.
O: He was a record producer, wasn't he?
TC: Yeah, it was his first and last film. [Actually, Adler is also the credited director of the little-seen 1981 cult film Ladies And Gentlemen, The Fabulous Stains. &shyp;ed.] The thing is, he really didn't even direct it. I mean, he certainly got most of the money from it, but I did a lot of the directing.
O: Up In Smoke was a really big hit. That must have been quite a turning point in your life.
TC: Well, it was and it wasn't. The movie made a lot of money, but me and Cheech were broke. And we were getting sued by our accountants. Lou Adler made all the money off that film, but it all worked out eventually and we made our money. And I got to direct the next four or five films, so that was good. You know, you reap what you sow, and Lou Adler might have a lot of money now, but he's still ugly.
O: What was the process of making the films like? How much of it was improvised?
TC: Much of it was improvised, definitely. I've always been into improvisation. We'd start with a script and then improvise from there. Up In Smoke implemented a lot of the material from the stage show, and then the next film was taken completely from our stage show.
O: Of all the films you did with Cheech, which is your favorite?
TC: Up In Smoke. Definitely, there's a freshness and an energy to that film that was hard to recapture.
O: Are there any films where you were just sort of going through the motions?
TC: The Corsican Brothers. Cheech had already decided at that point that he wanted to stop doing dope humor. So, if you sit and watch The Corsican Brothers, you'll notice that there aren't any drug jokes.
O: Was that a big part of your rift, that he wanted to go in a different direction?
TC: Yeah, definitely. He wanted to do more acting and move away from the dope humor, and I wanted to continue doing what I was doing.
O: What do you like best about performing?
TC: I like that you're in total control. You know, there are no directors, no other people, just you. That's why a lot of people do their best work in concert. Richard Pryor, for example, was never as good in films as he was in concert. Steve Martin, too. You know, you just have so much control, and I like to have control. Jim Carrey, though, is sort of the exception, where I think he's way better in film than in stand-up.
O: When and how did you start doing dope humor?
TC: Well, there was a group called The Committee in San Francisco that was like Second City in Chicago, and it was there that I saw my first dope joke.
O: Do you remember what that joke was?
TC: Yeah, it was these two guys standing there, getting stoned, you know, and one was like, "This is some good shit. Definitely." And then the other one was like, "Yeah, man, but it's making me really hungry." And then you see that they're both cops, and they get on their bikes and drive after some guy. And I was like, "Cops smoking dope?" It was wild. It was the culture, you know, the whole time and place and the '60s. When we got to California, we were tapping into that whole vibe.
O: It sounds like you were in the right place at the right time.
TC: Oh, yeah, definitely. We were a big part of the counterculture, and we still are. We really tapped into something that people were feeling.
O: It sounds like you're not bothered that people automatically associate you with pot.
TC: Oh, no, I love it, man. That whole "Pope Of Pot" thing is great. I'm really pleased to be part of it.
O: Do you think society is becoming more open to pot?
TC: Certainly. People can't find anything wrong with it. There are so many positive uses for it, and they've yet to find a single negative side effect to it. You know, it's crazy: You can buy a machine gun in this country, but you can't buy a bong. You can buy something to kill people with, but you can't buy something that just makes you mellow.
O: One of my favorite films from the '80s is After Hours. What was it like doing a straight role for Martin Scorsese?
TC: It was good, but at the same time it was frustrating having to take direction. I mean, I learned a lot about making films from that movie, but it was difficult not being able to improvise or anything. It was kind of negative, too, in that Cheech did that movie and then wanted to go more into acting, doing more roles where he didn't have to play the Cheech character.
O: Do you have a lot of interaction with your fans?
TC: Yeah, yeah. Definitely. I love to meet my fans, and after every show I usually hang out for a few hours, talking to my fans, signing autographs, and selling T-shirts.
O: How would you describe the average Tommy Chong fan?
TC: Frightening. [Laughs.] You know, after a lot of shows, these people will come up to me, and they'll be biker dudes wearing spikes and chains. They'll say to me, "I love you, man. You made me everything I am today."
O: And you're eager to deflect blame?
TC: No, no. I love it, man. I'm just glad I can make a difference in someone's life.