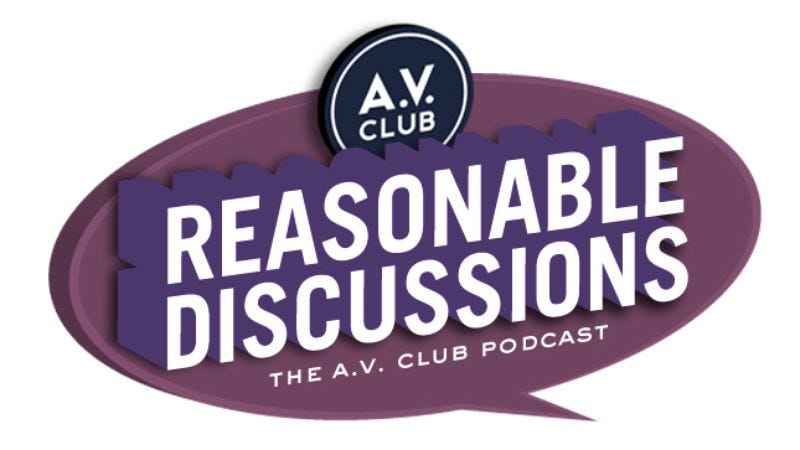 Why must critics be so damned critical all the time? That's just one of the questions guest host Scott Tobias asks a rotating panel of persnickety writers on this week's episode, which ironically trumpets our unalloyed enthusiasm for Garry Trudeau, basketball, and Suzanne Collins' Hunger Games trilogy. With Trudeau back in the news for his controversial—and brilliant—series mocking Texas' invasive new anti-abortion measures, we look at Doonesbury's legacy and examine whether the comics page is a hospitable place for political commentary. Then it's on to a listener question about a critic's tendency to poke holes in entertainment, and if that impulse is arbitrary and wrong-headed. With the NCAA Men's Basketball Tournament in full effect, Todd VanDerWerff joins us from Albuquerque—where he was seeing his alma mater South Dakota State square off against Baylor in its first tourney appearance—to help recommend basketball books, movies, and TV shows that aren't called Hoosiers. We end the show with a detailed preview of The Hunger Games movie and a round of Extracurricular Activities.
:00 - Intro
:36 - Erik Adams, Noel Murray, and Tasha Robinson talk about Doonesbury's recent Texas abortion strips and pay tribute to Garry Trudeau.
13:27 - Listener question: "Must critics always be critical?" Short answer from Noel, Tasha, and Todd VanDerWerff: "Yes, we must."
25:10 - With March Madness upon us, Todd, Marcus Gilmer, and Scott Tobias recommend only the finest in basketball-related entertainments.
39:30 - As The Hunger Games finally comes to the screen on Friday, Todd, Scott, and Genevieve Koski discuss the pitfalls of adapting the books and the way the movie has been sold.
51:15 - Extracurricular Activities with Tasha, Scott, and Nathan Rabin.
Related stuff
Doonesbury
Archer review
A Thousand Words
The White Shadow
30 For 30
The BS Report
ESPN Films
Hoosiers
The Breaks Of The Game
When Nothing Else Matters
The Hunger Games
Escher Girls
Wonder Woman
Boobs Don't Work That Way
The Fault In Our Stars
Direct your comments to discussions@avclub.com, or leave us a voicemail at 314-AVCLUB0.
Subscribe to Reasonable Discussions
iTunes
FeedBurner