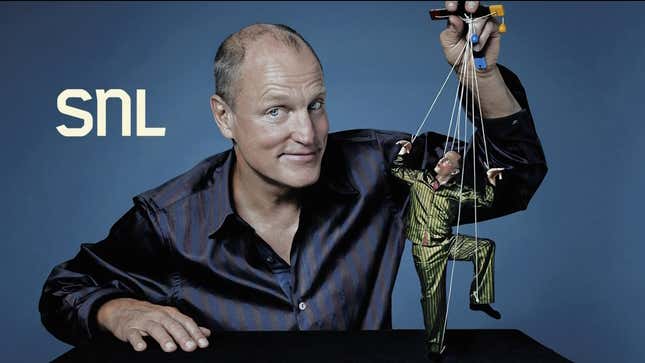 After a season dominated by first-time hosts, Saturday Night Live veteran Woody Harrelson returned to Studio 8H to join the esteemed "Five-Timers Club" by hosting for a fifth time like illustrious members Tom Hanks, Dwayne Johnson, and Drew Barrymore, among others. Harrelson's accomplishment is all the more astounding that it occurred over 33 years. The length of time is a testament to Harrelson's enduring popularity in American culture. He is a well-liked performer who straddles the line between leading man and character actor. He possesses humor, seriousness, and versatility well-suited for sketch comedy. Harrelson is having a banner year after appearing as the Marxist captain of a luxury yacht in the Palm d'Or winning and Oscar-nominated Triangle of Sadness and his upcoming leading role in Champions as a down-on-his-luck minor league basketball coach court-ordered to lead a team of players with intellectual disabilities. Harrelson's unique persona makes his chaotic and rambling monologue something charming.
Arden Cho on "Partner Track" and Olivia Benson
Best sketch of the night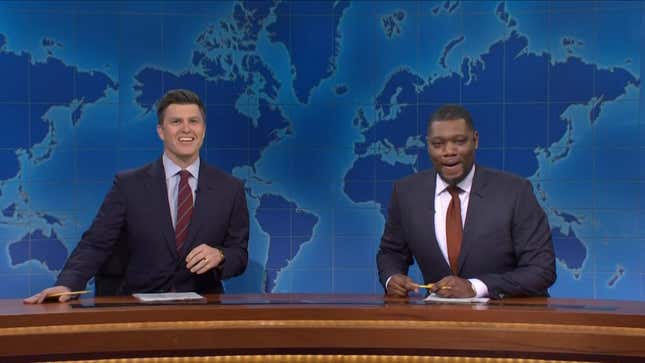 "Weekend Update" isn't exactly a sketch, but the first half ranks as the best part of the episode. With political sketches becoming more and more like exaggerated reenactments, like the tonight's "Cold Open," the hosts of "Weekend Update" get to concisely summarize our contemporary hellscape week after week. The first hals was particularly strong by tackling the train disaster in Ohio. The best joke, as dark as it is, has to be the double whammy comparing the toxic chemical to something Trump recommended for treating Covid. Trump is coming out of semi-retirement and gearing up for another presidential campaign. It is potentially dangerous for the world, but good material for SNL.

Worst sketch of the night
"Slingshot" isn't offensively bad and honestly "The Hippo" is probably worse I just cannot articulate why at the moment. The issue with "Slingshot" is that it just feels lazy. It smacks of the writers awake at 3am and unable to come up with a concept and decide to recreate a 6-year old compilation video of people passing out on amusement park rides. The sketch never escalates the comedic consequences. There is potential in the idea that he continually confesses secrets in-between passing out, but the sketch fails to develop that concept. While Kenan Thompson's physical comedy is funny, it will never eclipse the reality of original videos. The worst part of the sketch is that after he screams he's peeing they don't provide a visual of him wetting his pants. Don't tell me, show me (that is comedy 101).
Why not put her in a sketch
Another high point of "Weekend Update," is Hedi Gardner's Gina Bianchi. As good as it is, it begs the question: Why not build a sketch around the character. Last episode Ego Nwodim's Lisa From Temecula turned out to be a massive hit on social media and even prompted a Vanity Fair Oral History about its inception, near cancelation, and impact. Over the past few seasons the program has drifted further and further away from recurring characters. Furthermore, casting seems to focus more on stand-up comedians over improv actors, which feels unfitting for sketch comedy. Gardner's character who obsesses over a deadbeat son instead of her accomplished doctor daughters is so specific and identifiable. Like Lisa From Temecula, it is easy to imagine Gina Bianchi in various situations such as holiday dinners, family vacations, or better yet pair Gina and Lisa in some situation. The main point is that SNL should invest in and spotlight more character work for sketches.
A showcase for the male cast of SNL, "Submarine Launch" is stupid fun. Maybe it is all the yelling, but the ridiculousness of this sketch earned its runtime. The juxtaposition between the austerity of the American military and the absurdity of internet culture makes this sketch work. It also touches on how institutions engage with audiences on social media and how social media can undermine those institutions. The underlining commentary on the democratic potential of social media against the democratic danger of social media captures something in the zeitgeist.
MVP of the night: Woody Harrelson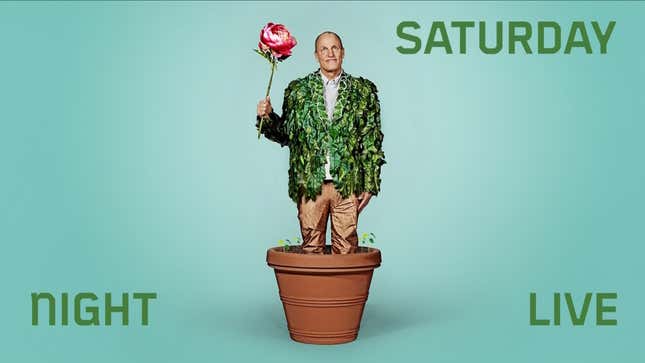 He's not a tabloid fixture, part of the Marvel universe, or on a hit streaming sitcom, but there is something special about Woody Harrelson that is instantly identifiable and relatable. Harrelson is a contradiction—as he said, a "Redneck Hippie"—and has a little something for everyone. His country good ol' boy stoner persona worked wonderfully as a prison inmate, himself in a colon cancer commercial, or even against type as a fancy gay gym member. Harrelson's best quality is that he seems so at ease in each sketch, which creates a flow conducive to the comedy.

Stray observations:
The host and musical guest photos were some of the best of the season.
"This gym is so classy it should be called a James," might be the best single joke of the night.
The best joke of the Cold Open is, "They'll elect anyone. I started that."
I wonder what the contingency plan is for a possible Biden-Trump debate. Will James Austin Johnson play both parts somehow, or will he be forced to make a choice?
The Five-Timers Jacket joke at the end was kind of sweet.
The best set design of the night has to go to the NAVAL or GYM. It was nice to see the recycled restaurant set in the last episode.
Were a few cast members missing from any sketches? Punkie was present at the end, but didn't appear in anything.
I'm very glad that they decided to use puppetry in the colon cancer sketch.