The idea for Caddyshack came from a personal place: Co-writer Brian Doyle-Murray (and his brother Bill) had worked as caddies as teenagers, as had director and co-writer Harold Ramis. When the latter was fresh off the success of Animal House and looking to direct his first film, the studio wasn't into the ideas he and co-writer/producer Douglas Kenney had—one a dark comedy set in the Third Reich and the other a "Marxist revisionist Western." But the coming-of-age story about caddies working at a tony country club stuck.
The model for Bushwood was Indian Hill Country Club in Winnetka, Illinois, which presented a problem when it came time to shoot: Principal photography would happen in the fall of 1979, and the Chicago area's unpredictable weather during that time of year disqualified it for production. Ramis and company didn't want to shoot in California and have the studio breathing down their necks, so they settled on Florida, about as far away from Hollywood as they could get. The reason they chose Grande Oaks Golf Club (then a public course called Rolling Hills) as their primary location is right in the name: oaks. Although located just outside Ft. Lauderdale, the place is littered with oak trees, not palm, so it could double as the Midwest.


Although the film used a couple other locations for some scenes—like the swimming pool, which is now gone, and the dance—everything else happened at Grande. The cast and crew stayed at the hotel adjacent to the property, and it became ground zero for the legendary partying that went on behind the scenes.
"Doug Kenney, one of the producers that everyone loved, when he ran through the halls yelling, 'The eagle has landed!,' It pretty much meant, 'Get your per diem in cash and come on up,'" says Cindy Morgan, a.k.a. Lacey Underall, our guest for this episode. "You would just roll home from the party, or get up, roll through wardrobe and makeup, and show up on the set. You never knew what was going to happen that day."


G/O Media may get a commission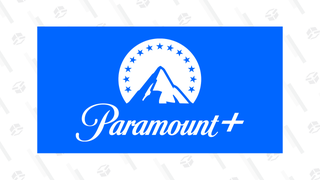 One month free
Paramount+ One-month Free Trial
Perhaps fittingly, not much looks the same at Grande Oaks as it did when Caddyshack shot there more than three decades ago. The hotel that hosted some of the most raucous partying in Hollywood history is now a dorm for Nova Southeastern University, which owns Grande Oaks. The clubhouse was leveled when the club was renovated in 2000, and the golf course has been redesigned. The titular caddyshack is long gone, save for some of its foundation. 


But Grande Oaks proudly touts its place in cinematic history: Its homepage proclaims it the "Home of Caddyshack," it named its snack bar after the film, and it naturally has a variety of Caddyshack merchandise in its pro shop. "You hear a quote about every 20 minutes here," says Joseph Semmler, the club's membership director. He does it without even realizing he's doing it. When we were chatting, a plane flew overhead—Grande Oaks lies in the flight path of Ft. Lauderdale-Hollywood International Airport, which caused headaches for the production—so we had to pause and wait for it to pass. "No big deal," Semmler said.


"But see you say things like that, too," he said a moment later. "Like when I just said 'no big deal,' I say 'no big deal' because Bill Murray bit into the Baby Ruth and said, 'It's no big deal.' I literally have these mannerisms where I say things like, 'It's no big deal,' which was just in reference to the plane flying over, but it's from the movie. That's how much I've seen the movie, and that's really even before working at this golf club. That's how much the movie was a part of my life as a golfer."
Grande Oaks gets guests from around the world who come just to play on the Caddyshack course.
"There's just something cult-like about Caddyshack," Semmler says. "It's such a great movie. I think Ms. Morgan said it best when she said, it was clear to see they were having fun while shooting the movie. Everybody likes to be a part of that."
Morgan has her own theory about why it has endured. "It was in every father's library," she says. "One autograph I signed, it was kind of an odd, but good compliment, he said, 'Would you sign this photo to my father, my son, and myself?' In a Freudian manner, I don't even know where to go with that."