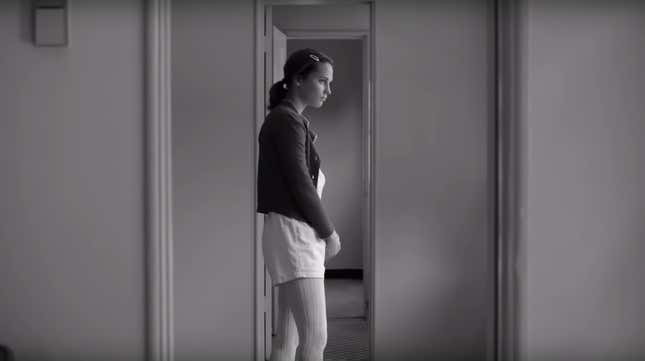 The National's latest, I Am Easy To Find, arrives this Friday, but right now you can watch an accompanying short film helmed by Oscar-nominated director Mike Mills (20th Century Women), who built his vision from the album's lyrics and early demos. As such, its 24-minute exploration of one woman's life, from birth to death, is set against versions of songs like "The Pull Of You," "Quiet Light," "Oblivions," "Rylan," and the title track that you won't hear on the final album. It makes sense, then, that Mills calls the film and the album "playfully hostile siblings that love to steal from each other."
Why Robert Rodriguez still loves "Spy Kids"
He adds, "The National gave me the stems for their songs, some were sketches some were finished and encouraged and allowed me to create my own versions of the songs to score the film. The album then features different versions of these same seven songs—and nine new songs which sometimes refer to the themes, texts, ideas from the film—but are their own work, their own piece of art," says Mills.
Oscar-winning actress Alicia Vikander stars in the film, which was shot in five days but edited across eight months, resulting in a 24-minute narrative comprised of 164 scenes. These short snapshots are subtitled with moments big and small, and, when paired with the album's searching lyrics and flurry of vocals, the granular nature of it all snowballs into something big, profound, and deeply melancholic. Watch it in full below, and scroll down further for a Q&A (conducted by Julien Baker!) with the band and Mills that elaborates on the film's themes.
I Am Easy To Find is out Friday via 4AD. Stay tuned for our review later this week.