Agatha Christie 101
Agatha Christie, the so-called "Queen Of Crime," remains a titan in the mystery genre. She has an expansive oeuvre—66 detective novels, 153 short stories, and 17 plays over a 53-year career—and a cavalcade of distinctions. Her works have been translated into dozens of languages, her stage mystery The Mousetrap is the world's longest running play, and according to Guinness she's the best-selling novelist of all time.

Despite these accolades, Christie's work is inconsistent. Her prose can be spare, her dialogue clunky, and her wit dry to the point of aridity. The writing belongs to its time—Christie was active from the 1920s through the '70s—and its age shows, with opaque contemporary references and xenophobic characterizations. Also, as thriller writer Ruth Rendell put it, "to say Christie's characters are cardboard cutouts is an insult to cardboard." Above all, Christie just isn't cool. Her catalog exudes fuddy-duddy-ness. The subgenre she pioneered is called the "cozy mystery"—as opposed to the lurid hardboiled detective story—and even the term itself smells of mildew.
While the stylistic criticisms of Christie are well-founded, they don't detract from the true pleasure of her work, the plotting. Her narrative finesse is on full display in Christie's most enduring and masterful work, And Then There Were None. Published in 1939 (under the jaw-dropping title Ten Little Niggers), the novel follows 10 strangers who are lured to an island estate. Once there, with no hope of escape, they learn what they have in common: Each has been responsible for another person's death and was never brought to justice. Soon, they get picked off one by one—each murder a parallel to the nursery rhyme that gives the novel its name.

At their best, as here, Agatha Christie's stories display a nuanced complexity that's almost more mechanical than literary. Cardboard or not, these characters zip around with dizzying speed—arousing suspicion and maintaining innocence in turns, keeping readers guessing as each revelation leads to more unanswered questions. The ultimate solution is unexpected but not remotely a cheat. It reveals a sort of Rube Goldberg machine that's been spinning imperceptibly since page one, making the novel well worth a second read.
G/O Media may get a commission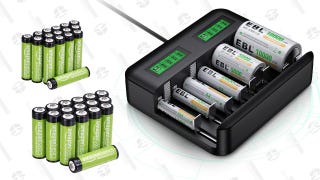 Intermediate Studies
Further exploration of Christie's work can naturally begin with her two most celebrated sleuths, Jane Marple and Hercule Poirot. Both are eccentric outsiders—Marple a spinster, Poirot an undersized Belgian. Both are consistently underestimated, and both are ultimately successful.
A good entree to Poirot is Murder On The Orient Express, perhaps Christie's second most acclaimed novel. When the passengers of the Orient Express train are stuck in a snowdrift, one of them is murdered, and everyone has an airtight alibi. This hermetically sealed setting gives the story a pleasant clarity and simplicity. Though the ending has been spoiled many times by now, it's still worth a read as a master class in misdirection.
While Poirot starred in 33 novels, Marple was only featured in 12 (plus a handful of short stories). This is unfortunate, because she is a gentler and more genuine presence than her Belgian counterpart. While Christie grew to loathe Poirot for his egomania and forced eccentricity, her affection for Jane Marple's understated acumen is palpable. What Mrs. McGillicuddy Saw (known in England as 4.50 To Paddington) is a good place to start and also involves railway homicide. The elderly Elspeth McGillicuddy witnesses a man choking a woman to death on a passing train, but no one believes her because no body is found. Her friend Miss Marple begins an investigation that leads her to an old estate populated by a corrupt and jealous family. Mrs. McGillicuddy is a little more standard and less grandiose than Orient Express or And Then There Were None, but it's a solid whodunit that never stops its twisty escalation.
Advanced Studies
Another common critique of Christie is that her novels are all the same. There's a mysterious death. A detective interviews a colorful cast of characters. The sleuth solves the puzzle and confronts the murderer, preferably in the drawing room. The end. In fact, many of Christie's novels don't follow this pattern (she even wrote six romances under the pseudonym Mary Westmacott) but these aren't recommended for neophytes. While Endless Night, for instance, is regarded as one of Christie's best, its slow-burn mystery and winding love story may be cumbersome for new readers.
In terms of the Poirot novels, save The Murder Of Roger Ackroyd and Curtain—Poirot's final case—until later. They're each excellent and audacious mysteries, but they benefit from a working knowledge of the series' regulars.
Essentials
And Then There Were None: The Queen Of Crime's most pernicious puzzler deserves its notoriety and makes an ideal jumping-off point.

Murder On The Orient Express: This Christie classic is a nuanced whodunit that will keep you guessing and introduce you to Hercule Poirot.
What Mrs. McGillicuddy Saw: Meet Miss Marple. A corral of colorful suspects and strong forward momentum makes this novel breezy fun.
The Murder of Roger Ackroyd: The Crime Writers Association declared this the best crime novel of all time in 2013.
Curtain: Poirot's final case is full of musings on the "psychology of crime"—a Christie staple—but its solution is sure to shock and delight.