Anyone who regularly engages on social media (i.e. almost everybody) knows that algorithms have an inordinate amount of control over their emotional well-being. These heavily shrouded systems of 1's and 0's can make you feel jealous of your best friend, dump you in a wasteland of targeted advertising, or, as a recent Splitsider article claimed, dismantle an entire industry. But now, as Buzzfeed reports, Facebook's newly revamped algorithm can also be weaponized in order to torture your friends and loved ones with inane pieces of content.

Nearly two weeks after posting an innocuous but completely unenjoyable video to her Facebook wall, Buzzfeed writer Katie Notopoulos realized she'd inadvertently gamed the new system. "The more people commented, the more the video showed up on other people's feeds," she writes, describing how her friends went from commenting that her post was simply lame to begging her to stop it from haunting their every waking moment. "As the rage around this post intensified, so did the comments… [it was] a vicious, algorithmically delicious cycle."
What Notopoulos discovered is that when Mark Zuckerberg announced Facebook would be focusing on "meaningful engagement" and "time well spent" in 2018, what he really meant was comments. Any sort of comment, positive or negative, tells the algorithm that this is a piece of content that people are interested in seeing and talking about. Each time a friend writes, "Why am I seeing this again?" or "Get this off my feed!" they're sealing their own torturous fate.
This isn't the first time Facebook, or any of the other major social media platforms, have altered their algorithm for the worse, but these failures always boil down to the same problem. A computer is trying to simulate what meaningful human engagement looks like, and it's failing. At least, now that we know what this system's particular quirk is, we can have some fun destroying what few digital friendships we have left.
Read Buzzfeed's full report here.
Send Great Job, Internet tips to gji@theonion.com
G/O Media may get a commission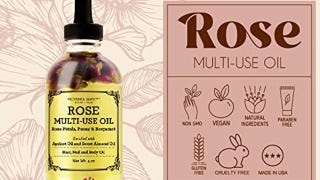 Provence Beauty Rose Multi-Use Oil