Like many influential bands, the mythology of Uncle Tupelo overshadows its reality. The band's 1990 debut, No Depression, mixes and matches several influences—mainly traditional folk music and vintage country with punk and '80s college rock—and at the time of its release, it boosted the profile of the burgeoning alt-country scene. But in their hometown of Belleville, Illinois, the band members started off as anomalies, not pioneers.
Classic rock saturated the local music scene when the core of Uncle Tupelo (Jeff Tweedy, Jay Farrar, and Mike Heidorn) applied their love of raucous punk music to a '60s-inspired garage band called The Primitives, a mid-'80s group fronted by Jay's brother Wade. While the group's repertoire included plenty of cover tunes (bands playing original music were also outliers back then), eventually this trio graduated to writing its own songs under the moniker Uncle Tupelo.
Even then, the band members didn't spend much time contemplating how they might be rewriting history. That's clear from No Depression: Legacy Edition: The double-disc set—whose main attractions are rich, newly mastered audio of the main album and two of the group's early demo tapes, 1989's Matt Allison-produced Not Forever, Just For Now and 1987's Colorblind & Rhymeless—demonstrates that nurturing their songwriting took precedence. In fact, the reissue's strength is how it traces the band's evolution. "Screen Door" appears first as a brisk acoustic song full of wheedling harmonica, then as a more genteel contemplation augmented by fiddle and layered harmonies, and, finally, as a Jayhawks-esque folk song. The three versions of "Before I Break" also show marked progress—from a rickety punk tune to a tightly wound ball of chaos with twangy overtones and unhinged energy.
Uncle Tupelo's influences are also more pronounced. Early R.E.M. is an obvious touchstone on "Blues Die Hard" and the instrumental "Pickle River," two 1987 songs that come off as subpar due to inexperience. Not Forever, Just For Now—which, in hindsight, sounds good enough to be a commercial release—fares better; the noodly classic-rock guitar and Tweedy's thin vocals on "Train" nod to Dinosaur Jr., while "Life Worth Livin'" sways like The Replacements covering Iggy Pop's "The Passenger."
G/O Media may get a commission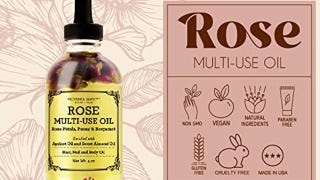 Provence Beauty Rose Multi-Use Oil
Not Forever, Just For Now also underscores how fast Uncle Tupelo developed its distinctive sound and, more importantly, why the band resonated. Its no-frills production magnifies the longing central to No Depression-era songs. The jangle-pop gem "Outdone" is slightly slower and lacks polish here, but is more bittersweet. The 1989 version of the escapist tale "Whiskey Bottle" benefits from the demo's sparser production and lonely harmonica. Life's frustrations even overflow on the folk-punk burst "I Got Drunk," which boasts furious banjo. 
Although "I Got Drunk" doesn't appear on No Depression, it concisely summarizes the album's main friction: Dreams of escaping stagnant small-town life clash with anxieties about actually leaving. This results in a kind of paralysis, moping around, plenty of drinking, and a commitment to worrying about the future tomorrow. The difference is that both Tweedy and Farrar balance aimlessness (and drunkenness) with the sense that any frustration is only temporary. Despite the odds, there's optimism that things such as the suffocating town described in "Whiskey Bottle" aren't permanent—"Whiskey bottle over Jesus / Not forever, just for now"—or that the simple life isn't actually so bad ("Screen Door").
This self-awareness cements why No Depression remains such an influential, vital record. Farrar sings (and writes) like an old soul whose wizened insights balance out Tweedy's uncertain perspectives, giving Uncle Tupelo multiple levels of depth. At the same time, the band members were no different than any number of kids searching for a way out and up. No Depression: Legacy Edition chronicles this collision between restlessness and ambition, and portrays a band successfully wrangling both.