Usually, the world-changing events that accompany a game's cataclysmic threat hit at a rapid clip—weeks, days, or even hours. Double Fine's Massive Chalice, though, takes an opposing route. Yes, there's a potential apocalyptic threat—the monster-spawning primordial chaos dubbed the Cadence—but the key to defeating it is just to survive for 300 years while the titular magic cup charges up enough to clear away the menace. A war effort on that scale requires not a single plucky band of heroes but generations of fighters bred, trained, armed, and commanded by an immortal ruler.
Your time as leader alternates between turn-based battles and building up your society. You start with just five heroes from three classes but need to quickly construct a deeper roster by erecting keeps where you can retire fighters from your front lines to produce your next generation of combatants. It becomes an exercise in eugenics, as you try to find fertile heroes with favorable traits to pass on to their progeny. Heroes of different classes that crossbreed create hybrids, so a crossbow-wielding hunter and an explosive-flask-slinging alchemist can produce a trickshot who shoots bombs at long range.
Building your army and support system is all about trade-offs. Intuitive heroes can be sent to the Sagewright's Guild where they speed up your research, but you'll often want to keep the sharpest heroes as combat alchemists and send the Sagewrights people who are just smart enough but too old or sickly to be useful on the battlefield. Once you've established a keep, the rulers that live there must be of the same noble line, which means that when one of your regents dies of natural causes you have a limited pool of replacements to choose from. You'll have to figure out what traits absolutely disqualify a hero from being allowed to breed and which ones you can live with. You might not want a generation of slow or nearsighted heroes, for example, but having melee fighters be dimwitted is just fine.
Prioritizing what to build or research is especially important early on. I rebooted my society once because opting to not outfit my forces with healing items resulted in too many combat deaths. A few of the technologies you research are direct upgrades to the equipment you already have, rewarding you with gear that can be great but also dangerous to your own allies like crossbows that will fire through anything in their path and armor that erupts in a burst of damage when the wearer is hit. The best pieces of equipment actually come from using heroes repeatedly in battle, which can give them the ability to gift their family members with a relic that will grow in power as it's handed down from generation to generation.
G/O Media may get a commission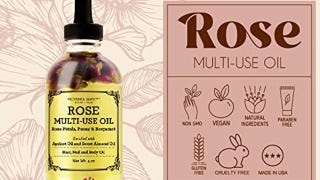 Provence Beauty Rose Multi-Use Oil
Between combats you're also posed with handling random scenarios ranging from an arm wrestling challenge to a cult that worships the Cadence. Depending on your choices, you can get great rewards or penalties—including the death of a hero. You might not even know the consequences of your decision until a decade has passed, a clever trick that keeps you from just saving your game before making a call and loading it back up if you don't like the results.
You're also constantly forced to choose what battles to fight. The Cadence almost always attacks two zones at a time. Every time you don't fight them off, the zone's corruption increases by one. If the corruption level ever reaches three, you lose access to it and any buildings you housed there. Even when the reward for one fight is more appealing than the other, such as getting a new fully trained recruit instead of a baby that won't be ready for the front lines for another 15 years, your hand may be forced if you want to keep an area from falling.
The Cadence is a highly varied stable of monsters that pose threats beyond physical damage. Lapses drain heroes of experience points and even levels, while Wrinklers age them and can even cause heroes to drop dead of old age in mid-fight. Others employ more standard tricks, like rushing up to heroes and exploding. But battles become tedious once you've figured out the best lineup of classes and tactics to use against a particular type of enemy—or that it's best to just stay out of sight and let monsters come to you to avoid taking unnecessary hits. The game spices things up on occasion with different scenarios, like an assault on a keep that lets your ruling nobles actually join the fray. But the objective is always to wipe out all Cadence on a given level and hunting them down through the fog of war can be a chore, especially when your progress is blocked by narrow paths.
A hero's death in combat is permanent, but considering how often they die of natural causes, it's hard to get attached in the same way you might to soldiers in similar tactics games like XCOM or Fire Emblem. I wish Massive Chalice had done more to make me feel those deaths. The game's stylized art only leaves room for some vague similarities in looks to remind me that I've got a family fighting together. Considering that many of my teammates were related, perhaps heroes could have mourned for a fallen sister or child. There's bound to be some disconnect with the mortal world when you live forever, but I could have used a reminder why this war is worth spending 300 years to win.
---
Massive Chalice
Developer: Double Fine Productions
Publisher: Double Fine Productions
Platforms: PC, Xbox One
Price: $20
Rating: T