A Perfect Circle's belated Eat The Elephant is more whimper than bang, while the Melvins' acid-drenched Pinkus Abortion Technician doubles the bass, and Exitmusic dissolves with the exhausting but honest The Recognitions. These, plus Sting & Shaggy and Alexis Taylor in this week's notable new releases.
And you can read our thoughts on Sleep's The Sciences right here.
---
[Felte]
Grade: B
Aleksa Palladino's voice has a husky, slurring quality that suggests Beach House's Victoria Legrand coming off an all-night crying jag. Palladino's a good actor—you may have caught her on Halt And Catch Fire or Boardwalk Empire—but the drama on The Recognitions is real, capturing her conscious uncoupling from husband and musical partner Devon Church. As Exitmusic, the duo have channeled their romance into three intensely emotive albums and an EP now, and Recognitions documents their dissolution—quite literally on "Iowa," in which Palladino sings of the mystical vision she had that inspired their separation while she was filming in the titular state. The songs here seethe with tension and regret, as Church rings Palladino's operatic tremors with curlicues of reverb, churchly strings, and ominous electronic atmospheres—giving them a noisy, aggressive heft on "Criminal," and delving into glitchy, witch-house textures on "To The Depths." Like listening to a couple endlessly rehash how their mutual breakup gave them a new spiritual peace, it all gets a bit exhausting, but it never feels anything less than authentic.
RIYL: Beach House. Austra. EMA. Journaling. Couples therapy.
Start here: "I'll Never Know" is the album's most cathartic moment, a slow progression of hazy, breathy synth pop that builds to an anthemic chorus of "I'll never know you" that's somehow both mournful and liberating. [Sean O'Neal]
G/O Media may get a commission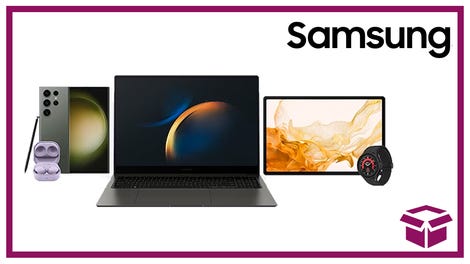 24 hour deals
Discover Samsung - Daily Deal
---
[BMG]
Grade: C+
"Fuck the new, you're on your own," Maynard James Keenan snarls on "The Doomed." He's right to be mad: The world is in worse shape than it was 14 years ago, when the peeved Tool frontman last joined forces with A Perfect Circle mastermind and multi-instrumentalist Billy Howerdel. Brief outburst aside, however, most of the belated Eat The Elephant sounds more resigned than incensed. While the lyrics read like a laundry list of modern ills, from checking out through technology to thoughts-and-prayers platitudes, the music itself settles for a defeated lull, subbing out slashing alt rock for ambling, sedated piano balladry, plus at least one peculiar blast of ironic pop in "So Long, And Thanks For All The Fish." That nothing here much resembles the band's heyday hits is theoretically admirable; this is not the work of a lazy nostalgia act. But as end-of-the-world music goes, it's more whimper than bang. Where's that seething anger when we really need it, Maynard? We are on our own, aren't we?

RIYL: Antidepressant comas. Not-crunchy radio rock—again, most of these songs are a far cry from "The Hollow" or "The Outsider."

Start here: The opening, title track happens to be the album's highlight: a pretty, crooning lullaby that stretches Maynard's famous pipes in a surprisingly lovely new direction. [A.A. Dowd]

---
[Ipecac Recordings]
Grade: B-
Melvins cut loose on Pinkus Abortion Technician, the band's new album with Butthole Surfers bassist Jeff Pinkus. As implied by its title, Pinkus Abortion Technician nods to Pinkus' other acid-drenched outfit throughout, opening with a glam-grunge medley of the Surfers' "Moving To Florida" and James Gang's "Stop," and closing with a cover of "Grave Yard," which takes advantage of the floorboard-rattling possibilities of adding a second bass player to the mix. A wanton, off-the-cuff feel dominates as Melvins take a musical trip through various decades and influences, from '70s power chords ("Break Bread") to old-school '80s punk blast ("Embrace The Rub") to a predictably irreverent but still catchy cover of the Beatles' "I Want To Hold Your Hand." Melvins frontman Buzz Osborne says in the album announcement that Pinkus Abortion Technician was "a stone groove to record," a statement that accurately describes both its heavy-psych sound and "jamming in the garage" vibe.
RIYL: Complaining that the acid was better in the '90s. Keeping Austin weird. Afternoons in the large-mammal room at the natural history museum.
Start here: The bottom-heavy promise of a dual bass attack is most fully fulfilled on "Don't Forget To Breathe," a nod-along mid-tempo number that clocks in at almost eight minutes and incorporates steel drums and raspy harmonies along with intergalactic guitars and that waddling, 3,000-pound bass line. [Katie Rife]
---
---
Sting & Shaggy, 44/876
[A&M/Interscope]
Grade: D
"The most important thing to me in any kind of music is surprise," Sting told Rolling Stone about collaborating with dancehall crossover Shaggy. It's true: It's surprising anyone would make or listen to this, when there's literally 50 years of reggae music to choose from, yet here we are. 44/876 refers to the worlds-colliding country codes of Sting's England and Shaggy's Jamaica, though it's not that unlikely a pairing. Sting's offered a politely weak-tea version of reggae for decades, and here he cranks up his faux-Jamaican patois to pledge that "the ghost of Bob Marley / Haunts me to this day"—Marley's spirit doomed to walk the earth, moaning for Sting to knock it off—all while Mr. Boombastic lends his baritone big-ups to the duo's slick, beachfront-condo vibes. Perhaps the only shocker is that this Tommy Bahama shirt of an album isn't even fun to laugh at. Sure, Sting drops awkward reference to "my good friend, Shaggy." "Just One Lifetime" reggae-fies Lewis Carroll's "The Walrus And The Carpenter." One track is called, with no apparent self-awareness, "Sad Trombone." (It's about a sad trombonist.) But mostly, 44/876 is just unremarkable, limply competent reggae lite, designed for Sandals resort lobbies and Sting's office.
RIYL: Bob Marley posters. Malibu Rum. Gently skanking. Rasta-fying things by 10 percent or so. Being employed by Sting.
Start here: The perfectly fine "Don't Make Me Wait" puts out the kind of smooth, sexy-brunch vibe that Sting is pretty sure you're gonna wanna fuck to, and maybe that'll distract you from finishing the album. [Sean O'Neal]

---
[Domino Recording Co.]
Grade: C
Hot Chip frontman Alexis Taylor may be physically small, but his musical reach is great. Downtime from his day job is filled with an array of other music-driven pursuits, the latest being Beautiful Thing, his fourth solo album. The polar opposite of 2016's exceedingly quiet Piano, Beautiful Thing is an eclectic combination of ups and downs. From shuddering rhythms to ambient bubbles, tinkling keys to clubby beats, Beautiful Thing's zigzagging moods could partly be attributed to its producer, DFA Records' Tim Goldsworthy. This is the first time Taylor has worked with an outside producer on his solo work, a smart move considering he tends to get bogged down and repetitive in his own arty ideas. But yo-yoing of tempos and moods aside, whether it is on the stripped-down "A Hit Song" or the jerky, David Byrne-esque "Oh Baby," Taylor sounds pretty emotional, a sadness underscoring his signature vocals throughout.
RIYL: Early-morning chill sessions after a hard night of warehouse partying. Joe Goddard's Electric Lines. Jamie xx's In Colour.
Start here: The rave-up title track is a good example of the album's dancier moments, building to an especially catchy retro-futurist house-piano progression. [Lily Moayeri]
---
Purchasing via Amazon helps support The A.V. Club.