Former Police frontman and lute aficionado Sting has become friends with "It Wasn't Me" singer Shaggy, and now they are making an album together. The first single is called "Don't Make Me Wait," and while it is about imploring a woman to not make Sting and/or Shaggy wait to make love to her, we have internalized the sentiment of the song, and we will not make you wait to listen to it. Please, enjoy it above.
To their credit, the duo realize that their collaboration is likely to inspire a few raised eyebrows. A profile of the record's creation on Rolling Stone shows 1) pictures of the two riding motorcycles together, because they are friends now, and 2) their attitude toward the collaboration:
"The most important thing to me in any kind of music is surprise," says Sting, whose distinctive tenor, it turns out, is a highly appealing match for Shaggy's gruffly melodic dancehall toasting. "And everybody is surprised by this collaboration—by what they're hearing. We're surprising."
They are. Listen to the song above and be surprised. Later, Shaggy reflects on it.
He gives his assessment as the tune ends: "Doesn't that just sound like something that hundreds of women would get pregnant to?"
G/O Media may get a commission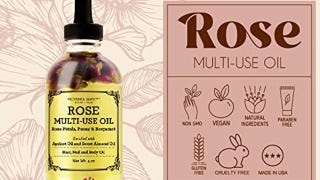 Provence Beauty Rose Multi-Use Oil
It's true: You truly can hear hundreds of women getting pregnant to the song, a lilting, soft-rock ballad, in which novelty hitmaker Shaggy coos romantic platitudes like, "You only get a love like this once in a lifetime / And if this is my chance I ain't missing it," leading into Sting's melted-candle-wax chorus: "Don't make me wait / Don't make me wait / To love, to love, to love you." Just typing those lyrics probably made a woman get pregnant somewhere.
Still, don't think that the album, titled 44/876, will be exclusively about impregnating hundreds of women. Indeed, Sting and Shaggy have bigger issues on their mind:
During "Morning is Coming"—an uplifting, horn-sweetened roots reggae jam that Sting says "epitomizes this partnership"—Shaggy leans over and says, "This is exactly the record the world needs now." Sting elaborates: "We're having a lot of fun, but in this [political] climate instead of going down, we want to raise our game."
America—no, the world—will just have to wait until the full album comes out on April 20.
[via Stereogum]