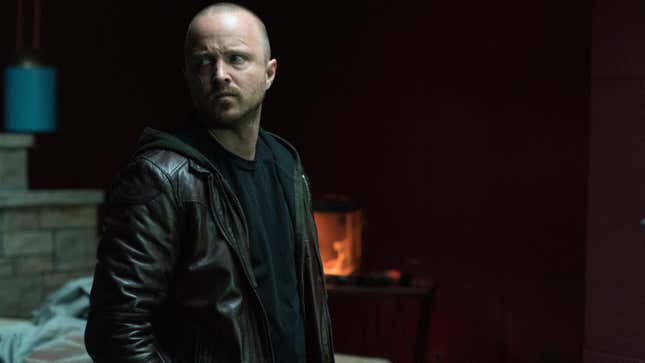 As the SAG-AFTRA strike enters its second month, we are reminded that, much like the last strike, one of the primary sticking points is residuals. Namely, streamers don't pay them. Netflix entered showbusiness with a promise: Lots of content for very little money. Turns out, they got away with that by not paying people for their work. For example, there's good reason to believe that Breaking Bad broke into the mainstream because it was available on Netflix's nascent streaming service in the early 2010s. But while that might've been good for AMC, it wasn't so great for the show's stars—let alone writers and actors who weren't compensated as well as Bryan Cranston or Aaron Paul for their services. In what amounts to being paid through exposure, Aaron Paul says he hasn't received any residuals for his work on the series.
Netflix plans to make you freeloaders finally cough up the dough
"I don't get a piece from Netflix on Breaking Bad to be totally honest, and that's insane to me," Paul told Entertainment Tonight Canada. "Shows live forever on these streamers, and it goes through waves. I just saw the other day that Breaking Bad was trending on Netflix, and it's just such common sense. A lot of these streamers know they have been getting away with not paying people a fair wage, and now it's time to pony up."
Netflix was undoubtedly integral in the success of Breaking Bad. 10 years ago, the streamer adding the series to its offerings helped increase viewership on television. Even Vince Gilligan credited them with keeping the show on the air. But it's not like Netflix didn't benefit from the arrangement. Back when the only originals they had to offer were Lilyhammer, House Of Cards, and that season of Arrested Development everyone hated, serialized shows like Breaking Bad were easy and popular binges. It was a fruitful relationship, considering that Netflix released the Breaking Bad spin-off film El Camino. But, as Paul points out, Netflix continues to benefit, not the people who made the thing.
Thankfully, Paul feels "very optimistic" about the strike because "we're not going anywhere, so they gotta do something." Again, that something is paying people.