Via Twitter, where she spouts non-stop at courtneylover79, the widow Cobain has denied giving Activision permission to use her dead hubby's image in Guitar Hero 5, a game in which you can force Kurt to sing terrible songs that he would have hated. (Even though, you guys understand, it's not actually Kurt, and that he's dead and in heaven now and can't be bothered thinking about this stuff because he's jamming with Jimi and Keith Moon, right?) She's also apparently in the midst of some other legal wrangling that it's difficult to make heads or tails of 140 characters at a time. Some samples below:
— "and you wonder about Guitar Hero 5 disgusted? welcome to my NIGHTMARE. yeah well sue activision this is disgusting, but theres alot MORE"
— "and yes this is a clear and linear line to Guitar Hero 5 outragous violationa nd breach o contract it makes you feel smug to say ESTATE"
— "i will KNIFE one of those motherfuckers, KArsh is in NYC and i want to kick in his door hes been in cahoots and using Kurts estate since he"
— "i have fifty four FORGED POWERS OF ATTORNEY< there are 19 Kurt d Cobains in Henderson Nevada alone, there are only 27 cobains in the usa."
— "YOU for dismissing me as a LOON, go fucking play guitar hero commit necrophilai KNOW you are raping me and my family mother in law child"
G/O Media may get a commission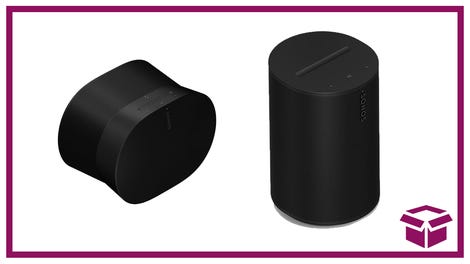 Sonos
Sonos Era 300 + Sonos Era 100
— "we have NOTHING to do with this it was presented to me and oi said "show me a better avataR" TO DRAG MY HEELS., never did i intend on allowi"
— "allowing GUITARHERO for me or for Kurt i am NOT yoko fucking Ono no ofense to her, but i am a different person entirely and this is insane"