Over the past 10 months or so, we've repeatedly discussed Italian writer/director/actress Asia Argento, one of the women who spoke out about being sexually assaulted by Harvey Weinstein—who's now facing criminal charges in New York—in Ronan Farrow's paradigm-shifting New Yorker story on the now-disgraced film mogul. Since then, we've run news items on her being driven from her native Rome by the Italian press, giving a speech exorciating the Cannes elite for enabling Weinstein, and mourning the death by suicide of her partner Anthony Bourdain in June. Now, Argento is back in the news, with a report from The New York Times that the outspoken #MeToo advocate agreed to pay $380,000 to a young man, Jimmy Bennett, who alleges that Argento sexually assaulted him shortly after his 17th birthday in 2013.
Bennett first met Argento when he was seven, when he was cast in Argento's son in her 2004 film The Heart Is Deceitful Above All Things, based on the book by famous literary grifter JT Leroy (since revealed to be a woman named Laura Albert). They apparently stayed in touch throughout the years, referring to each other as "mother" and "son;" in 2013, they reunited in Marina del Rey, California, where, according to a notice of intent to sue sent to the New York Times "through encrypted email by an unidentified party," she gave him alcohol and letters she had written him before pushing him back on the bed and initiating oral and penetrative sex with him. According to Gordon K. Sattro, the attorney representing Bennett, the emotional aftermath of the assault negatively affected Bennett's ability to work, and seeing Argento at the center of the Weinstein allegations renewed his trauma: "His feelings about that day were brought to the forefront recently when Ms. Argento took the spotlight as one of the many victims of Harvey Weinstein," Sattro writes.
Sattro sent the paperwork to Richard Hofstetter, an attorney who was representing both Argento and Bourdain at the time, back in November; by April, a settlement was reached and payments scheduled. In a letter to Argento at the time, attorney Carrie Goldberg, who handled the claim, wrote: "We hope nothing like this ever happens to you again. You are a powerful and inspiring creator and it is a miserable condition of life that you live among shitty individuals who've preyed on both your strengths and your weaknesses." As part of the agreement, Bennett handed over the copyright to a selfie of the two in bed together to Argento, but he did not sign a nondisclosure agreement.
Bennett, Argento, and Goldberg all declined to comment for the story. In an email, Sattro writes, "Jimmy will continue doing what he has been doing over the past months and years, focusing on his music." In the hours since the New York Times story ran earlier this morning, Argento's friend Rose McGowan, who released a statement on her behalf after Bourdain's death, said on Twitter, "My heart is broken. I will continue my work on behalf of victims everywhere," adding a few hours later, "None of us know the truth of the situation and I'm sure more will be revealed. Be gentle."
Weinstein's lawyer, of course, has also chimed in, using this as an opportunity to discredit Argento in a statement that says, in part, "The sheer duplicity of her conduct is quite extraordinary and should demonstrate to everyone how poorly the allegations against Mr. Weinstein were actually vetted." The Los Angeles Times also ran an op-ed arguing that, although the evidence is in Bennett's favor, this settlement doesn't invalidate the #MeToo movement, writing:
It does not invalidate Argento's claims against Harvey Weinstein; a person can suffer one abuse and perpetrate another. It does make the #MeToo movement more vulnerable to bad-faith attacks by those who'd see it fail regardless. But in an effort to guard against those attacks, the movement's supporters should not blindly defend Argento and, in so doing, devalue Bennett's testimony. Instead, we should remember that this is a movement of millions. It's bigger and truer than any one person.
G/O Media may get a commission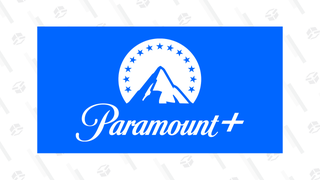 One month free
Paramount+ One-month Free Trial
The tweet, meanwhile, played it coy:
The Los Angeles Sheriff's Department says that Argento is not currently under investigation for sexual abuse, but it will reach out to Bennett about his claim.