Autobio Comics 101
Like autobiography itself, "autobiographical comics" is a slippery term, encompassing straightforward memoir and stories in which the first-person narrator is a secondary participant, even a passive observer. No creator's work touches on as many of autobiography's mutable forms as that of the late Harvey Pekar, whose long-running American Splendor series is as durable as it was pioneering. Although not an artist, Pekar collaborated with many of the medium's greats, including Robert Crumb, Joe Sacco, Gilbert Hernandez, Jim Woodring, Spain Rodriguez, and many, many others. Taking his cues from literature as well as the boundary-breaking spirit of underground comics, Pekar saw no need to accept the commonly delineated boundaries of what comics could and couldn't do. Although Pekar is at the center of most of his early stories, many are driven less by traditional narrative than the unobserved texture of the world around him. In the landmark "Hypothetical Quandary," the action takes place almost entirely in Pekar's head, as he ponders the pros and cons of potential success while strolling the streets of his beloved Cleveland. At the story's climax, he's jolted out of his reverie by the smell of freshly baked bread wafting from a bakery, a reminder that life offers simple pleasures in abundance to those who can learn to live in the present moment. Other strips focus on Pekar's day job as a filing clerk in a V.A. hospital, or arguing the merits of jazz records or Bergman films. Pekar reasoned that with their unique blend of pictorial realism and artistic reflection, comics were uniquely suited to capturing the fleeting moments and thoughts that might otherwise pass us by, exploring areas of experience—not to mention geographical regions and social classes—that too often passed other observers by.
The same goes, in a more world-historical sense, for Joe Sacco's Palestine, as well as later work like Safe Area Gorazde and Footnotes In Gaza. The pioneer and still the foremost practitioner of comics journalism, Sacco is a central participant in his own stories. Sacco foregrounds his presence not out of navel-gazing or narcissism, but as a way of reminding readers that his accounts of life in the occupied territories are just that—his accounts, accurate to the best of his formidable abilities, but still filtered through the prism of his own limitations and prejudices, and colored both by the people he meets and those he did not. It's history in the first person, told with urgency and a tangible sense of place.
As with Sacco's work, it's arguable how much auto- there is in Maus' biography. Art Spiegelman (drawn, like the story's other Jewish characters, as an angular, almost stick-figure mouse) uses his conversations with his father, Vladek, as a framing device for the latter's story of Holocaust survival. Within the book, and in its creation, Spiegelman wrestles with his father's reluctance to revisit the past, the fallibility of memory, and how to portray an atrocity whose magnitude has beggared the imaginations of innumerable artists.
G/O Media may get a commission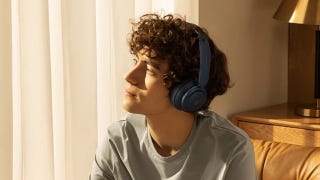 30% off
Soundcore Headphones and Earbuds
For whatever reason, Eddie Campbell has never quite gotten his due as one of autobio's masters, but the anthology Alec: The Years Have Pants should leave no doubt. As the title indicates, the stories' focus is, at least initially, Campbell's stand-in Alec McGarry, whose physical resemblance to his creator points to their factual origin. And if that weren't enough, Campbell later abandoned the Alec device entirely. Focusing on the wayward life of Alec and his best mate and mentor Danny Grey—the Neal Cassady, or, more to the point, the Dean Moriarty to his Jack Kerouac—the wistful, booze-drenched stories capture a gloriously wayward lifestyle in prismatic prose, rife with incidental detail and characters who feel no less realized for their sometimes fleeting appearances. It's like looking back on your own life from later years, with some memories etched in stone and others written in chalk on a rainy sidewalk.
The '90s saw a boom in autobiographical comics, spearheaded by the Torontonian triumvirate of Chester Brown, Joe Matt, and Seth. Brown and Matt quickly became notorious for their willingness to portray their most unflattering characteristics, from penny-pinching to pornography addiction. Their recent books, Paying For It and Spent, bring that tendency to a boil, the former dealing with Brown's extensive history of using prostitutes for sex, the latter with Matt's compulsive masturbation. But a less forbidding route to their respective bodies of work can be found in I Never Liked You and Fair Weather, childhood reminiscences that are just as soul-baring and substantially less off-putting than their tales of adulthood.
In recent years, the mantle has passed to a new wave of graphic autobiographers, whose work is as reflective and revealing as any more "grown-up" media have to offer. Craig Thompson's Blankets, a nearly 600-page book that spans his upbringing in a fundamentalist Christian household and inevitable urge to move beyond it, arrived as an instant landmark, a massive, and previously unserialized, work that vaulted him to the front of the pack. It's a coming-of-age story that stands as evidence of its creator's own maturation, and that of the comics medium itself.
Marjane Satrapi's Persepolis, as well as its sequel, gave Westerners insight into the world of Iran after the Islamic revolution without suppressing the unique qualities of Satrapi's particular history. The book's tone is familiar and instantly ingratiating, less like a guided tour of an unfamiliar region than it is sitting down for a cup of coffee (or, in this case, tea) with an old friend.
Intermediate Work
Underground cartoonist Justin Green's Binky Brown Meets The Holy Virgin Mary hasn't aged that well since it's 1972 release—his mixture of aw-shucks 1950s-isms and sexually explicit childhood reminiscences feels like a relic of a more easily shocked age—but credit where it's due: Binky Brown is universally cited as ground zero for the autobiographical impulse in comic books, and is a more daring work for the fact that it had few, if any, predecessors. Like Eddie Campbell's Alec, Binky Brown is a nominal stand-in for the author, but his basis in the artist's life is unmistakeable. A palpable influence on Chester Brown and Craig Thompson, Green charts the conflict in the soul of a young Catholic boy as his thoughts turn to matters of the flesh. His tone is irreverent—a caption reading "The age of innocence is over" accompanies a crude drawing of a naked woman atop a horse, along with the scrawled word "Fart"—but not flip, looking forward to the lasting damage caused by childhood repression and climaxing with a tongue-in-cheek escape from "the primeval morass of superstition and guilt."
Robert Crumb isn't an artist easily pinned down, with his massive body of work ranging from masturbatory fantasy to Biblical exegesis. But there's a strain of autobiography, or at least self-exploration, running through his work that becomes more pronounced in later years. (No one collection does the job, although the out-of-print My Troubles With Women is one place to start.) Sometimes, Crumb caricatures himself as a sex-crazed manic just this side of a Tex Avery wolf, attaching his spindly frame to the robust lower halves of his dream women. But particularly in collaboration with his wife, Aline Kominsky-Crumb, he's brought the same virtuosity to the travails of everyday life—or at least the version of it lived in an antique French farmhouse—that he did to the chronicles of Mr. Natural and Fritz The Cat.
Veteran Dykes To Watch Out For cartoonist Alison Bechdel was hardly a new face when she published Fun Home: A Family Tragicomic in 2006, but even fans of Bechdel's long-running strip didn't expect a memoir of such depth and complexity. Interweaving her own coming out as a lesbian with her discovery, late in life, that her father had had numerous sexual affairs with men, the book is rife with literary allusions, partly in tribute to her father, who taught English as well as running a local fun[eral] home. Although Fun Home's erudition strikes some as a mere affectation, Bechdel's efforts to find references outside the cloistered realm of comic books makes it an ideal entry point for those still finding their way into the medium.
There's not much to David Chelsea In Love, which is sort of the point. For not quite 200 pages, the Manhattan illustrator tries—and occasionally succeeds—to get a variety of young women to sleep with him, most frequently and most frustratingly the inconstant aspiring actress Millie. Chelsea's gorgeous thin-line drawings and fluid layouts contrast pointedly with his frequently less-than-admirable behavior, although it's of a more mundane variety than many of the genre's practitioners. Chelsea has been focusing his attentions on illustrations and how-to books in the years since, but he left a minor landmark behind him.
In A Child's Life And Other Stories and The Diary Of A Teenage Girl, Phoebe Gloeckner recounts her frequently harrowing childhood in images that are at once engrossing and disturbing. (The latter uses another proxy narrator named Minnie Goetze.) The books' innocuous titles deliberately mask a narrative thick with sexual abuse, rape, and drug binges, which in Gloeckner's hands takes on the character of a macabre fairy tale. The mixed-media Diary, subtitled An Account In Words And Pictures, intermingles prose passages, illustrations, and comic-book vignettes, so that readers are constantly forced to adjust their frames of reference just as Gloeckner's protagonist—whatever her name—copes with the turbulent and sometimes horrifying world around her.
David Small's Stitches is just as harrowing, centering on his parents' decision to submit him for an operation to remove a cancerous growth from his vocal chord without telling their 14-year-old son that he was even sick. The operation rendered him virtually mute, a literal injury that also functions as a stand-in for the way his parents ignore and bully him. An award-winning children's book author and illustrator before he turned his attentions to more adult work, Small draws his tale in a black-and-white watercolor wash that at times looks like a German Expressionist take on The Phantom Tollbooth, rendering adult transgressions with a child's eye.
French cartoonist David B. (David Beauchard) told the story of being raised alongside an epileptic brother, which was first published in six volumes under the title L'Ascension Du Haut Mal, collected in English as Epileptic. Here, he's a witness to horror rather than its subject, watching as his brother is subjected to all manner of treatments, legitimate and otherwise, that fail to stem his debilitating seizures. It's the story of a child forced to watch, able to observe events but not to affect them—in other words, an artist.
From outlaw cartoonist to college professor, Ivan Brunetti's trajectory is one of the more astonishing in recent years. Poring over the misanthropic self-caricatures collected in Misery Loves Comedy, he seems like a better candidate for a wanted poster than a classroom. Like Robert Crumb's work, Brunetti's is more often in the realm of cathartic fantasy than actual autobiography. (At least, one hopes he's never cut off someone's head in order to have sex with it). There are few cartoonists who've approached the medium with less restraint or self-censorship, which on balance is probably a good thing.
Advanced Studies
Sorting fact from fiction is a tricky business in the best of circumstances, the more so when artists put a "semi-" before "autobiographical." Works like Will Eisner's A Contract With God And Other Tenement Stories are clearly inspired by growing up in a New York tenement in the 1930s, but they're also sentimental enough to make claims of strict factual basis questionable. Shigeru Mizuki's Onward Towards Our Noble Deaths is a stunning account of life as a Japanese soldier during World War II that could only have come from the pen of a veteran, but he also avails himself of the fiction author's ability to reorganize and compress as needed.
Julie Doucet's My New York Diary is the closest the former Dirty Plotte cartoonist has gotten to memoir, but it's still deliberately unreliable, chronicling her six-month attempt to live in New York City with the lucid strangeness of a fever dream. Although he usually focuses on his wordless creature Frank, Jim Woodring sometimes ventures into what might be called autobiography, although the term is loosely applied at best. The out-of-print The Book Of Jim collects the strips in which Woodring appears as himself, although it's possible that the anthropomorphic Frank may be a truer self-portrait.
The Essentials
1. American Splendor and More American Splendor, by Harvey Pekar and various artists
A historical landmark that has lost none of its force, Pekar's stories paved the way for all who followed. The variety of guest artists is matched by Pekar's supple and thoughtful writing, which brings out the best in his myriad contributors.
2. Palestine by Joe Sacco
First-person reporting from the occupied territories that redefined the boundaries of the comics medium. Sacco charts his own evolving understanding as he explores the people and places who only make the news when they're planting explosives or getting blown up by them.
3. Alec: The Years Have Pants by Eddie Campbell
A voluminous, long-overdue collection that establishes Campbell—best known for his work on From Hell—as one of the medium's greats in his own right. Beginning with the woozy exploits of stand-in Alec McGarry, the stories gradually drop the pretense of fiction as the past comes into sharper focus.
4. I Never Liked You by Chester Brown
A slim but painful volume, told in Brown's characteristically deadpan style, recounting his adolescence with melancholy wit. The tiny panels adrift in a sea of blank space are like flashes of memory torn from the past; they fit together, but not without gaps.
5. The Complete Persepolis by Marjane Satrapi
It's hard to think of a cartoonist who's emerged as fully formed, with a voice as much her own, as Satrapi did with Persepolis' first volume. Showing a side of her native Iran absent from other media, she expands the world's understanding with caustic wit and a punk-rock attitude.