Our main list of the year's best albums doesn't just appear out of thin air. It's tallied from ballots by a group of writers, each of whom list their top 15 in order, with their favorite getting 15 points, their next pick getting 14, and so on. Below are the individual ballots, plus some personal commentary on discs that didn't make the big list, and other thoughts on the year in music. Don't forget to vote for your favorites of the year in our readers' poll.
Marah Eakin
1. Protomartyr, Under Color Of Official Right
This record's right in my wheelhouse. A Midwestern band of dad-looking dudes who make depressing rock that's imbued with both Touch And Go '90s vibes and some Joy Division shit? Come to mama.
2. Angel Olsen, Burn Your Fire For No Witness
I want to wear the renaissance-style clothing Angel wears in the "Windows" video for all eternity.
3. Strand Of Oaks, Heal
Timothy Showalter is a motherfucking rock star. Period.
4. St. Vincent, St. Vincent
Annie Clark is also a rock star, albeit a cleaner one.
G/O Media may get a commission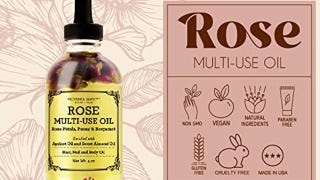 Provence Beauty Rose Multi-Use Oil
5. Taylor Swift, 1989
"Shake It Off" is the best pop song of 2014. No one can convince me otherwise.
6. Cloud Nothings, Here And Nowhere Else
Another sentimental Midwestern favorite. I saw them play with Protomartyr at Lincoln Hall in Chicago, and it was probably the best show I saw all year.
7. Ty Segall, Manipulator
This dude's just a solid producer. Everything he does, for the most part, is good.
8. Parquet Courts, Sunbathing Animal
The one-two punch of "Vienna II" and "Always Back In Town" is major.
9. Sturgill Simpson, Metamodern Sounds In Country Music
I love classic Outlaw Country, and Sturgill Simpson's Metamodern Sounds In Country Music is an excellent and updated take on the genre. This record was a little slept on by the pop music masses, but it's huge in the Americana world, and they usually know what's up.
10. At The Gates, At War With Reality
Metal in your face, etc., etc.
11. La Dispute, Rooms Of The House
12. Mac DeMarco, Salad Days
13. Pallbearer, Foundations Of Burden
14. Swans, To Be Kind
15. King Tuff, Black Moon Spell
The 5 best record purchases I made all year:
1. Anything I bought in Europe based on Googling "best Italian prog," or "best Greek garage." Seriously. I didn't know how much I wanted to hear "Ob-la-di, Ob-la-da" in Greek until I did.
2. Anything from Jamaica that's old reggae or ska and just looks cool.
These never disappoint, especially on Sunday mornings or when working from home.
3. Plastic Bertrand, An 1
I knew and loved "Ça Plane Pour Moi," so I picked this up somewhere. It's a ripper, and has led to me getting deeper and deeper into world of new-wave French pop.
4. At The Gates, Slaughter Of The Soul reissue
I had this on CD, of course, but the red and yellow colored vinyl just seemed essential. Plus, if you're going to listen to really lush metal, it should be on LP and through really good speakers.
5. Sleater-Kinney, Start Together
Obviously. This is a must-own for me. Plus, since I pre-ordered it, I got the special Sub Pop Loser edition where each LP is a different dabbled color. It's a stunning box on several levels.
Josh Modell
1. Jack White, Lazaretto
I think a lot of people have unwisely lost sight of Jack White's genius, and the blame for that falls on him at least a little bit. But Lazaretto is an uncompromising, stomping good time whose best moments rival The White Stripes in their simple glory. The title track is especially great.
2. Sharon Van Etten, Are We There
3. Sylvan Esso, Sylvan Esso
I'm a bit shocked that Sylvan Esso's debut album didn't get more love from our writers, but perhaps that's because the insanely good singles—"Coffee" and "Hey Mami"—overshadowed the rest of the songs. But the whole thing is fantastic.
4. Beck, Morning Phase
5. Wye Oak, Shriek
6. Chet Faker, Built On Glass
7. SOHN, Tremors
Both Chet Faker and SOHN build emotional climaxes from gentle voices and minimal electronics, and each had killer singles that may have also overshadowed solid, varied albums. If you've only got time for one song from each, try Faker's "Talk Is Cheap" and SOHN's stunning "Lessons."
8. Angel Olsen, Burn Your Fire For No Witness
9. Cymbals Eat Guitars, Lose
10. Christian Fitness, I Am Scared Of Everything That Isn't Me
Irascible rocker Andy Falkous made his bones in Mclusky and Future Of The Left—he still presides over the latter—but he took a break this year to do a solo record that's no less cantankerously fun. Christian Fitness is a great name for a project that should appeal to fans of his other bands—if they'll bother to track it down.
11. Parquet Courts, Sunbathing Animal
12. Protomartyr, Under Color Of Official Right
13. Run The Jewels, RTJ2
14. Aphex Twin, Syro
15. Bob Mould, Beauty & Ruin
Songs I loved from records that didn't make my top 15:
Sleaford Mods, "14 Day Court"
Benjamin Booker, "Violent Shiver"
Eagulls, "Nerve Endings"
Elbow, "The Take Off And Landing Of Everything"
Trampled By Turtles, "Wild Animals"
Owl John, "Red Hand"
Interpol, "All The Rage Back Home"
Split Single, "Last Goodbye"
Tokyo Police Club, "Miserable"
Sun Kil Moon, "War On Drugs: Suck My Cock" (not because it's good, just because it exists)
Jason Heller
1. Pharmakon, Bestial Burden
2. Godflesh, A World Lit Only By Fire
3. Raspberry Bulbs, Privacy
4. Dama/Libra, Claw
5. Behemoth, The Satanist
6. Protomartyr, Under Color Of Official Right
7. Iceage, Plowing Into The Field Of Love
8. The Ukiah Drag, In The Reaper's Quarters
9. Mamiffer, Statu Nascendi
10. People Skills, People Skills
11. Weyes Blood, The Innocents
12. Mare Cognitum, Phobos Monolith
13. York Factory Complaint, Lost In The Spectacle
14. Protestant, In Thy Name
15. Morbus Chron, Sweven
David Anthony
1. Hard Girls, A Thousand Surfaces
At the beginning of the year, I had no idea Hard Girls would have such a prominent place on my ballot. I had heard the band's earlier work and enjoyed it, but A Thousand Surfaces blindsided me. From the opening chords of "The Quark" all the way through "Eddie Vedder Vs. Jack The Ripper" there's not a second of this album that isn't totally engrossing. In a way, it feels like the best album Asian Man Records released in the late '90s, but with a Guided By Voices influence constantly running underneath. Its nimble pop-punk played as if it were post-punk, making for evocative melodies that seem simple, but can only be unraveled on repeat listens.
2. Joyce Manor, Never Hungover Again
3. Radiator Hospital, Torch Song
Radiator Hospital is one of the most underrated bands going. Sam Cook-Parrott has always been a great songwriter, but Torch Song takes his style of '60s pop played like lo-fi punk to the next level. I can't get enough of Radiator Hospital, and with this being one of four releases from the band this year, I've had plenty to keep me sated.
4. Run The Jewels, RTJ2
5. Braid, No Coast
6. Grouper, Ruins
The thing I love about Elizabeth Harris' work is how it always sounds like I'm eavesdropping on someone's personal moments. Ruins gives a feeling like I'm hearing these songs from the next room over, and though I wasn't invited to share in this, I'm still lucky to be able to live in it all the same.
7. Protomartyr, Under Color Of Official Right
8. The Hotelier, Home, Like No Place Is There
9. Angel Olsen, Burn Your Fire For No Witness
10. Cayetana, Nervous Like Me
For a band formed by three friends who had never played music before, Cayetana is far better than it has any right to be. There's something in the water in Philadelphia, as nearly every band coming out of that scene is knocking it out of the park and Cayetana is no exception.
11. Dads, I'll Be The Tornado
Every new release from Dads sees the band take its sound to the next level and I'll Be The Tornado sees the band in its most mature state thus far. It's more of a grower than Dads' debut, but the time I spent letting it sink in has proven plenty worth it.
12. Shellac, Dude Incredible
For me, Shellac is unimpeachable. There's not a record of there's I dislike, and even when Steve Albini's cawing like a bird, like he does on "All The Surveyors," I'm still totally on board.
13. Cloud Nothings, Here And Nowhere Else
14. Little Big League, Tropical Jinx
"In Air" is one of the best album closers I heard all year, and the fact it follows nine of the best Little Big League songs makes it even better.
15. Pup, Pup
If the shredders in A Wilhelm Scream covered the drunken sing-alongs of Iron Chic you'd get Pup. The band's live show is uproariously fun, and somehow all that exuberance made its way onto this record.
Honorable mentions:
Andrew Jackson Jihad, Christmas Island
Cheap Girls, Famous Graves
Clipping., CLPPNG
Dikembe, Mediumship
Failures, Decline And Fall
Flying Lotus, You're Dead!
John Galm, Sky Of No Stars
Hurry, Everything/Nothing
The Lawrence Arms, Metropole
Modern Baseball, You're Gonna Miss It All
Owls, Two
Pallbearer, Foundations Of Burden
Prawn, Kingfisher
Ritual Mess, Vile Art
Rozwell Kid, Too Shabby
Spirit Of The Beehive, Spirit Of The Beehive
Sylvan Esso, Sylvan Esso
Tiny Empires, Weird Headspace
Total Control, Typical System
Tycho, Awake
Notable EPs:
Antarctigo Vespucci, Soulmate Stuff
Beach Slang, Who Would Ever Want Anything So Broken?
Beach Slang, Cheap Thrills On A Dead End Street
Alison Crutchfield, Lean In To It
Iron Lung, Savagery
Self Defense Family, Duets
Speedy Ortiz, Real Hair
Drew Thompson, Self-Titled
Vetter Kids, Logan
Best show of 2014: Bad Side, Radiator Hospital, Broken Prayer, The Valenteens at the Fireside Bowl
Though the "secret" American Football reunion set I saw this summer was a dream come true, this show at Chicago's historic Fireside Bowl filled me with the same joy of seeing all-ages punk shows there over a decade ago. The show featured two bands each from Chicago and Philly, with the show order flipping back and forth between pop-punk and hardcore, just like those mix-matched bills of lore. I've already professed my love for Radiator Hospital above, but getting to see them open for the eardrum destroying Bad Side made it all the better. Pair this with the fact that Broken Prayer is one of Chicago's best hardcore bands, and that The Valenteens get better every time I see them, and it's a recipe for the best punk show I saw all year.
Best new band: Beach Slang
This band came out of nowhere, and the two EPs it released might be the records I listened to most this year. The band is total Replacements worship, but it's not allowing that to stunt its growth. If anything, Beach Slang is proving wise enough to only crib from Paul Westerberg's best material, leaving the rest on the cutting room floor.
Best bang for your buck: Iron Lung, Savagery
Following last year's high-concept double album White Glove Test, Iron Lung returned this year with an 11-song 7-inch that barely cracks five minutes. The band's as tight and ferocious as ever, reminding fans of heavy music that when Iron Lung releases something new it's always worth paying attention to.
Hardest band to follow: Self Defense Family
With a rotating lineup and over half a dozen releases this year, Self Defense Family wins the award for being the hardest band to follow in 2014. With new EPs coming every couple months, and those releases being notable for huge sonic shifts, Self Defense challenges its listeners every step of the way. It's something that could easily become a chore, but with each new release trumping the last it's a process that's well worth it.
Best label: Tiny Engines
It may not be a household name, but Tiny Engines continues to impress with each new release and signing. Whether it be releases that made my top 15 (The Hotelier, Cayetana) or an EP from an emerging new act (Beach Slang), Tiny Engines keeps striking gold.
Sean O'Neal
1. Swans, To Be Kind
2. The Bug, Angels And Devils
Kevin Martin returns to The Bug after 2008's incredible London Zoo with another rinsing blast of wall-shaking dub. Aided by genre-spanning guest vocalists from Death Grips to Grouper's Liz Harris, the album is divided into ghostly late-night ruminations and wake-the-neighbors grime, covering an impressive range in just 47 minutes. The accompanying Exit EP is just as essential.
3. Sleaford Mods, Divide And Exit
On one of the purest, pissiest rock records in ages, British duo Sleaford Mods unleashes a torrent of arch rants about the state of music, the state of toilets, the state of assholes in the Parliament and the pubs, and anything else in need of a sardonic lashing, all over a churning, hip-hop-indebted drum-bass-and-keys rhythm. The speak-singing of frontman Jason Williams has earned obligatory comparisons to The Fall, John Cooper Clarke, and The Streets, but his jaundiced, self-referential point-of-view is squarely 2014.
4. Andy Stott, Faith In Strangers
5. bvdub, A History Of Distance
Brock Van Wey had another incredibly prolific year, releasing the three-hour Home under his own name, plus two more albums of expansive, electronic music under his bvdub alias. A History Of Distance resonated the most with me, with its slowly building clouds of Eno-style ambience looped, ghostly snatches of soul vocals that sound like they're being slowly torn apart.
6. Pinkcourtesyphone, Description Of Problem
Sound collagist Richard Chartier returns to his Pinkcourtesyphone moniker for this mysterious ambient piece, which mixes strange bits of dialogue and unsettling horror-movie soundscapes into a slowly unfolding, David Lynchian noir that demands obsessive listening.
7. Aphex Twin, Syro
8. Grouper, Ruins
Liz Harris' decision to ditch her usual shrouds of delay and distortion led to the most intimate Grouper release yet—and arguably her most important. On Ruins, the nakedly exposed cracks of her piano and tender voice force the listener to pay attention rather than getting lost, forging a new appreciation for Harris' talents as a songwriter with nothing to hide.
9. Clark, Clark
On his seventh release, Christopher Clark finally stops being mentioned as an heir to fellow Warp artists like Aphex Twin and Boards Of Canada and earns the right to be mentioned alongside them. Clark is a thrilling, cinematic ride, ricocheting from frazzled techno to stomping sci-fi soundtracks, soaring dance anthems to somber ambient piano pieces. It's the sound of an artist fully in control of all the techniques at his disposal.
10. Liars, Mess
After falling further down the rabbit hole of droning krautrock, Mess finds Liars closer than ever to where it began on the lunatic fringe of the dance-rock scene. It's the band's most accessible album in ages—though that remains a relative term—marrying monotonous howls to thumping electronic music that could be deemed "club friendly," even as it still seethes with murderous intent.
11. Nils Frahm, Spaces
Berlin's Nils Frahm creates looping, elegiac piano-and-synth compositions in the Harold Budd/Steve Reich mold, their repeated motifs swirling to create a whole larger than the sum of its parts. It's tender, technically intricate work that's even more impressive performed live—as heard in the pieces Frahm that recorded and released here, coughing audience members and all.
12. Kodomo, Patterns & Light ­
A self-released sleeper from Brooklyn producer Chris Child, the inspiration for his third release as Kodomo is classical music records he found randomly at a flea market and sampled here. But there's nothing random about Kodomo's arrangement of sparkling ambient electro, which has a mathematical precision to its arpeggiated synths patterns, distorted bass bends, and skittering beats that resembles a futuristic concerto from a robot symphony.
13. A Winged Victory For The Sullen, Atomos
The second release from ambient drone duo A Winged Victory For The Sullen retains all of the stately majesty one has come to expect from Adam Wiltzie (of Stars Of The Lid) and post-classical pianist Dustin O'Halloran, but adds new textures of dissonance and menace. It's still a hushed, hypnagogic listen made for drifting off, but closer listens reveal bits of jagged organ, guitar, and radio fragments lurking beneath its deceptively placid surface.
14. Actress, Ghettoville
Darren Cunningham's fourth (and ostensibly final) album as Actress finds the producer looking back on a decade of twisted electronics with a post-apocalyptic eye. The relentlessly gray Ghettoville is like an archaeological dig through the rubble of abandoned nightclubs, pulling up warped, hiss-laden fragments of hip-hop and R&B cassettes now melted into an industrial muck. It's a downer way to go out, but a fascinating statement.
15. Ben Frost, Aurora
Icelandic composer Ben Frost's work typically relies on cavernous space and lurking menace, but on Aurora, there's no such distance. It's a pummeling assault of percussion and pinging synths that creates a jagged mountain rather than Frost's usual shadowy valley, and makes his for his most intense work yet.
Near misses (alphabetically):
Afterhours, Lowlife
The Body, I Shall Die Here
Boozoo Bajou, 4
Bremen, Second Launch
Cex, Manumit Me
Copeland, Because I'm Worth It
Dublicator, Diffraction
Ekoplekz, Unfidelity
Fennesz, Becs
Hatti Vatti, Worship Nothing
Eric Holm, Andoya
The Horrors, Luminous
ITAL, Endgame
Loops Haunt, Exits
Millie & Andrea, Drop The Vowels
Plaid, Reachy Prints
Pye Corner Audio/Not Waving, Intercepts
Saaad, Deep Float
Spoon, They Want My Soul
Valentin Stip, Sigh
TV On The Radio, Seeds
Tycho, Awake
Vessel, Punish, Honey
Mike Weis, Don't Know, Just Walk
Notable EPs:
Akin, Ghost Orchid
Boothroyd, Idle Hours
Chrome Sparks, Goddess
Datassette, Cagney XOR Lacey
Lakker, Containing A Thousand and Mountain Divide
Lusine, Arterial
Mace., The Heavens Are Already Theirs
Rival Consoles, Sonne
Best 2014 record that was technically released in 2013 (tie):
Burial, Rival Dealer
The enigmatic Burial has developed an annual tradition of releasing a surprise EP in the dead of winter, usually too late for end-of-year consideration. Rival Dealer snuck onto the Internet in mid-December 2013 and quickly became one of my most-played records. It's a typically emotional, three-part epic that tells a loose narrative of teen runaways, sexual identity, and learning to love yourself, all filtered through Burial's rain-drenched, secret back alley-aesthetic. Had I gotten it in time, it easily would have topped last year's ballot.
Courtney Barnett, The Double EP: A Sea Of Split Peas
Released in mid-2013, this debut from Australian singer-songwriter Courtney Barnett got some well-deserved attention when it finally saw physical release in the U.S. this year. Barnett's deadpan drawl, reminiscent of Thee Headcoatees' Holly Golightly, and the deceptive simplicity of her folky garage rock belies the sharpness of her turns of phrase and wryness of her storytelling. A record that, for all its lazy, shambling atmosphere, has the surprising capability to reenergize those who are tired of guitar rock.
Josh Terry
1. Angel Olsen, Burn Your Fire For No Witness
Far and away the only album I was comfortable with listing as my number one. In a year full of good-to-great albums that lacked obvious excellence, Burn Your Fire For No Witness excels partly on the strength of Angel Olsen's otherworldly voice but mostly, it succeeds on the emotional resonance of the songs. Featuring tracks ranging from the kinetic romp of "High & Wild" to the ethereal closer "Windows," the album is wildly diverse and totally mesmerizing.
2. The War On Drugs, Lost In The Dream
3. Hurray For The Riff Raff, Small Town Heroes
While most folk and Americana acts have flimsy claims to authenticity, New Orleans' Hurray For The Riff Raff features a frontwoman in Alynda Segarra who literally left her New York City home to hop trains and live a vagabond lifestyle. Settling in the Emerald City, Segarra took up street performances in Bywater, learning the ins and outs of the city's vibrant folk scene. Now, with her band three albums in, Small Town Heroes is one of the most charming Americana releases in recent memory. With songs as good as "I Know It's Wrong (But That's Alright)" and the anti-murder ballad "The Body Electric," not only are there golden hooks but also a subversion of folk music's regressive tropes.
4. Isaiah Rashad, Cilvia Demo
This wasn't the best year for rap as 2012 had big name releases Kendrick Lamar's Good Kid, M.A.A.D City and 2013, Kanye West's Yeezus. While arguably the biggest ticket in 2014 was Run The Jewels' RTJ2, the hip-hop LP I kept coming back to was Cilvia Demo. The debut from the Chattanooga-born TDE member finds him spitting with a precise flow, an amalgamation of Lamar's ambitious proclivity for narrative with a distinctively southern flair. It's endlessly listenable, and with singles as strong as "Heavenly Father", look for Rashad to enter the conversation with his esteemed labelmates.
5. Hiss Golden Messenger, Lateness Of Dancers
6. Strand Of Oaks, Heal
7. Pup, Pup
Perhaps the most fun album of the year, Canadian punks Pup have ignited a much-needed spark into the oversaturated genre of booze-filled punk. From the unrelenting "Guilt Trip," to the pummeling "Reservoir," and the janky power-pop of "Mabu," Pup is a remarkably satisfying debut.
8. Sharon Van Etten, Are We There
9. Cymbals Eat Guitars, Lose
10. Merchandise, After The End
11. Christopher Denny, If The Roses Don't Kill Us
Angel Olsen aside, "Arkansas soul" crooner Christopher Denny might have the most mesmerizing voice of 2014.
12. Spoon, They Want My Soul
The most consistent band in rock music returned from another solid album in 2010's Transference with one of its most fully-formed efforts yet, They Want My Soul. Enlisting Divine Fits' Alex Fischel for guitars and keyboards, songs like "Do You" and "Inside Out" showed a new side of the band, ranking among the band's best offerings.
13. The Hotelier, Home, Like Noplace Is There
14. Lydia Loveless, Somewhere Else
15. The Antlers, Familiars
The next 15:
The Districts, The Districts EP
Ty Segall, Manipulator
Mac DeMarco, Salad Days
Twin Peaks, Wild Onion
Run The Jewels, RTJ2
Mick Jenkins, The Water[s]
Cayetana, Nervous Like Me
Future Islands, Singles
MØ, No Mythologies To Follow
Open Mike Eagle, Dark Comedy
Hamilton Leithauser, Black Hours
Posse, Soft Opening
Wye Oak, Shriek
Chumped, Teenage Retirement
Freddie Gibbs and Madlib, Piñata
Top 5 live shows:
1. The Replacements at Shaky Knees Fest in Atlanta (5/10)
2. Slowdive at Pitchfork Music Festival in Chicago (7/20)
3. Strand Of Oaks at Schubas in Chicago (8/17)
4. Ty Segall at Thalia Hall in Chicago (9/23)
5. Deer Tick at The Masquerade (Hell) in Atlanta (5/09)
Top 10 songs:
1. Future Islands, "Seasons (Waiting On You)"
2. Isaiah Rashad, "Heavenly Father"
3. PUP, "Guilt Trip"
4. Speedy Ortiz, "American Horror"
5. Vic Mensa, "Down On My Luck"
6. The Districts, "Rocking Chair"
7. Sharon Van Etten, "Tarifa"
8. Spoon, "Inside Out"
9. Merchandise, "Green Lady"
10. Timber Timbre, "Hot Dreams"
Top 2 music videos:
1. Pup, "Mabu"
2. Vic Mensa, "Down On My Luck"
Kenneth Partridge
1. Spoon, They Want My Soul
2. Little Dragon, Nabuma Rubberband
Like Prince And The Revolution on a minimalist kick, Little Dragon fills its fourth album with spacious and funky electro-soul slow jams. Singer Yukimi Nagano has credited Janet Jackson's "Any Time, Any Place" with influencing a couple of these tracks, and while delving further into Miss Jackson's catalog might've led to a more well rounded album, 2014 brought few songs lovelier than "Mirror" or "Pretty Girls." On "Cat Rider," the group offers a weightier take on the woozy R&B that's made FKA Twigs a sensation. Highlight "Paris" is an outlying fastie that keeps the party going without killing the cool low-key vibe.
3. TV On The Radio, Seeds
4. How to Dress Well, What Is This Heart?
5. Total Control, Typical System
Whether Martha Quinn realized it, most of the funny U.K. synth-pop that made its way to MTV in the early '80s came from punk. No need to remind Total Control. At various points on their third album, these constantly evolving Aussie rockers effectively jack Gary Numan's "Cars" and pledge allegiance to the Human League. They also leave room for gnarly guitar ragers like "2 Less Jacks" and "Systematic Fuck," truly a song for these troubled times.
6. Tom Petty And The Heartbreakers, Hypnotic Eye
7. Broken Bells, After The Disco
Turns out that partnership between Danger Mouse and James Mercer was no one-off, and on this set of oldster dance tunes, they put a little pep behind the atmospheric space-rock of their 2010 self-titled debut. On the title track, the Bells prove they're down with APP—as in the Alan Parsons Project. Dads everywhere ought to feel vindicated.
8. Jessie Ware, Tough Love
9. Broncho, Just Enough Hip To Be A Woman
10. Gardens & Villa, Dunes
The second album from this Santa Barbara band isn't just the finest use of flute in new wave since Men At Work's Business As Usual, though that would be enough to recommend it. Recorded in frosty Michigan with noted producer Tim Goldsworthy (LCD Soundsystem, Cut Copy), Dunes is supple synth-pop for summer nights of light grooving and/or deep contemplation.
11. Chromeo, White Women
12. White Lung, Deep Fantasy
13. Dum Dum Girls, Too True
On their gothiest disc yet, Dee Dee and the girls make big, black, shimmering guitar pop that owes more to Echo And The Bunnymen and Gene Loves Jezebel than it does to those '60s girl groups that inspired earlier efforts. If only "Lost Boys And Girls Club" were an actual youth organization and not just one of the year's best singles. The uniforms would be amazing.
14. Warpaint, Warpaint
15. Prince, Art Official Age
10 killer debut albums you might have missed:
Field Mouse, Hold Still Life
Rush Midnight, Rush Midnight
Ballet School, The Dew Lasts An Hour
Liam Bailey, Definitely Now
Color War, It Could Only Be This Way
Dark Blue, Pure Reality
Taylor McFerrin, Early Riser
Amazing Snakeheads, Amphetamine Ballads
White Sea, In Cold Blood
Museum Of Love, Museum Of Love
5 welcome returns from veteran artists primarily associated with undervalued and/or critically maligned niche genres:
1. Brian Setzer, Rockabilly Riot! All Original
The former Stray Cat and sometime swinger leaves the horn section at home and revisits his '50s roots, with winning—if totally predicable—results.
2. The Reverend Horton Heat, Rev
Shticky, sure, but incredibly well played and wildly energetic, the latest from America's punkabilly standard bearers pairs nicely with a shot and a beer.
3. Paul Collins, Feel The Noise
As the self-styled King Of Power Pop, Paul Collins wields no actual power—otherwise, he'd land songs like "I Need My Rock 'N' Roll" on Top 40 radio, where legions of dudes with Bomp! Records T-shirts swear they belong.
4. Death Of Samantha, If Memory Serves Us Well
The time is always right for trashy Midwestern garage rock, and with 18 rerecorded versions of their '80s and '90s classics, these reunited Cleveland pioneers prove equally timeless.
5. Rancid, …Honor Is All We Know
Around the time of 1998's excellent Life Won't Wait, Rancid seemed poised to go the Clash route and transcend the genre-band tag once and for all. Then they thrashed it up on a 2000 self-titled effort and released a couple of duds. …Honor Is All We Know starts with a song called "Back Where I Belong," and that, like the ellipses in the title, is no accident. Here, Lars, Tim, and Matt return to the poppy Bay Area street punk and rebooted 2 Tone ska of 1995's …And Out Come The Wolves, a record that deserves some 20th anniversary loving in 2015.
Kyle Fowle
1. Flying Lotus, You're Dead
An album that reminds me why I listen to music; for that sense of discovery, of hearing something that changes how you think about music, how it's created and constructed. Flying Lotus is the Miles Davis of his generation, and this is his Bitches Brew.
2. Run The Jewels, RTJ2
3. Spoon, They Want My Soul
Has there been any band more consistently great for the past 10 or 15 years than Spoon? I don't think so.
4. Taylor Swift, 1989
Swift goes full pop, and is all the better for it. Great production—that "Welcome To New York" beat that has shades of Cliff Martinez is stellar, and, I mean, "Blank Spaces" is fire—and a handful of catchy, mature, deep tracks. Somehow lives up to (and in some ways, exceeds) the mammoth precedent set by Red.
5. Against Me!, Transgender Dysphoria Blues
Up there with RTJ2 as the most important album of the year. A powerful statement about representation and identity.
6. FKA Twigs, LP1
7. YG, My Krazy Life
8. St. Vincent, St. Vincent
9. Vince Staples, Shyne Coldchain Vol. 2
In a year where hip-hop mixtapes transcended most major releases, this one from Vince Staples is the best. Takes the intricate, menacing flow he showed on "Hive" last year, couples it with an ear for vivid storytelling, and lays it all over a bevy of killer productions.
10. Andy Stott, Faith In Strangers
11. Cibo Matto, Hotel Valentine
Synth-pop and trip-hop collide on the third album from the reunited Cibo Matto. Hotel Valentine is a collection of pretty, challenging, seductive tracks, and one of the more assured and adventurous releases this year.
12. White Lung, Deep Fantasy
13. A Sunny Day Is Glasgow, Sea When Absent
14. Isaiah Rashad, Clivia: Demo
The other killer rap mixtape from this year. It's a demo, but Rashad, a Black Hippy associate, arrives fully formed.
15. Ben Frost, Aurora
Best live show:
The Horseshoe Tavern is a legendary venue in Toronto. I've seen a lot of shows there, but none like the one I saw during NXNE, Canada's answer to SXSW. I initially went to see Perfect Pussy, Swearin', and Speedy Ortiz. Shortly after I arrived, there were grumblings that a secret set was happening at 2 a.m. At about midnight, while watching Perfect Pussy obliterate the audience, a very tall gentleman stood beside me and started nodding his head along. It was Britt Daniel. And sure enough, at 2 a.m. sharp, Spoon hit the stage and I lost my mind. Britt Daniel and company blew through new material and old hits. "Don't Make Me A Target" slayed. We all basked in the warm vibes of "The Underdog." We sang along to "I Turned My Camera On." It was magical.
10 great tracks:
Against Me!, "Transgender Dysphoria Blues"
Taylor Swift, "Shake It Off"
Grimes, "Go"
Future Islands, "Season (Waiting On You)"
Vince Staples, "Nate"
Run The Jewels, "Close Your Eyes (And Count To Fuck)"
St. Vincent, "Prince Johnny"
Nicki Minaj, "Lookin Ass"
Spoon, "Inside Out"
Drake, "0 To 100"
Best use of music on TV:
That six-minute tracking shot from True Detective is brilliant enough visually, but when partially scored by Wu-Tang Clan's "Clan In Da Front," it morphs into some truly next-level stuff.
Annual best Beyoncé moment:
The surprise video for "7/11." Goofy, sexy, inspirational. All hail Queen Bey. Or the "Flawless" remix with Nicki Minaj. It's a close call.
Worst retail music moment:
The inescapable, department-store vibes of Magic!'s "Rude"
Best "belt it out in the shower" song:
Sia's "Chandelier"
Annie Zaleski
1. Beck, Morning Phase
2. Split Single, Fragmented World
I'm a sucker for fuzzy power-pop with gigantic hooks and chugging guitars, and so the debut from this Jason Narducy/Britt Daniel project received many, many spins from me.
3. Ryan Adams, Ryan Adams
I know this album is polarizing for fans, but I think it contains some of the most focused, memorable songwriting Adams has done in years—from the crunchy Neil Young-isms of "Gimme Something Good" to the reverbed-out "Kim," which sounds like a lost '80s British alt-rock 45.
4. Dum Dum Girls, Too True
Going full-on goth-girl-gang was the smartest thing Dee Dee Penny could've done for Dum Dum Girls, as the velvety electro and Siouxsie-esque dark-pop vibes suited her latest songs to a tee.
5. Andrew McMahon In The Wilderness, Andrew McMahon In The Wilderness
The ex-Something Corporate/Jack's Mannequin piano dude goes solo—and grows up without becoming a softie or forgetting the emotional turmoil that's always made his music so compelling and relatable.
6. Lydia Loveless, Somewhere Else
Q: What do you get when you cross Neko Case, Bruce Springsteen, and Stevie Nicks? A: Lydia Loveless, whose Somewhere Else balanced despair with roughhewn optimism.
7. Tori Amos, Unrepentant Geraldines
8. Taylor Swift, 1989
9. Nikki Lane, All Or Nothin'
Frequently called "outlaw country," Nikki Lane is more precisely a badass, wisecracking singer and tell-it-like-it-is songwriter whose spirit animals are Wanda Jackson and Loretta Lynn on All Or Nothin'.
10. Bob Mould, Beauty & Ruin
11. White Lung, Deep Fantasy
12. Candy Hearts, All The Ways You Let Me Down
Why these Jersey/NY pop-punks aren't massively huge yet is beyond me; the band's latest LP is a hybrid of Clueless-era '90s alt-rock sass and DIY basement show rawness.
13. Cloud Nothings, Here And Nowhere Else
14. U2, Songs Of Innocence
15. "Weird Al" Yankovic, Mandatory Fun
The smartest record released all year, with more cutting (and dead-on) sociological and political commentary than any agit-punk release from 2014.
The 6 best '90s rock flashbacks that don't sound slavishly retro:
Eternal Summers, The Drop Beneath
Mean Creek, Local Losers
Cheatahs, Cheatahs
EMA, The Future's Void
Gerard Way, Hesitant Alien
La Sera, Hour Of The Dawn
5 seasoned musicians showing the young 'uns how it's done:
Johnny Marr, Playland
Afghan Whigs, Do To The Beast
Jenny Lewis, The Voyager
Stevie Nicks, 24 Karat Gold: Songs From The Vault
New Pornographers, Brill Bruisers
12 jams I played on repeat in 2014:
Sweet Apple, "Boys In Her Fanclub"
Mark Ronson featuring Bruno Mars, "Uptown Funk!"
Bruce Springsteen & The E Street Band, "Frankie Fell In Love"
Beach Slang, "American Girls and French Kisses"
St. Vincent, "Rattlesnake"
Mary Lambert, "Heart On My Sleeve"
The War On Drugs, "Under The Pressure"
The Hold Steady, "On With The Business"
Ingrid Michaelson, "Girls Chase Boys"
Royksopp & Robyn, "SayIt"
Tom Petty & The Heartbreakers, "All You Can Carry"
Iggy Azalea featuring Charli XCX, "Fancy"
10 musical disappointments, the album edition:
Sia, 1000 Forms Of Fear
Warpaint, Warpaint
Foo Fighters, Sonic Highways
Neil Finn, Dizzy Heights
Future Islands, Singles
Gaslight Anthem, Get Hurt
Kelis, Food
Damon Albarn, Everyday Robots
Wye Oak, Shriek
The Black Keys, Turn Blue
Most well-deserved top 10 hit: Paramore, "Ain't It Fun"
Out of all the songs on the band's self-titled effort, the early-'90s pop throwback—which boasted a gospel choir and Hayley Williams' most joyous, unfettered vocal performance yet—had "massive hit" scrawled all over it. Earlier this year, the song finally lived up to its potential, hitting No. 10 on the Billboard singles charts.
Most fairly maligned Top 10 hit: Magic!, "Rude"
Nightmare boyfriends don't get much more nightmarish than the guy described in the lyrics of Magic!'s No. 1 hit "Rude." He repeatedly disses the father of his girlfriend—the wise dad didn't grant the beau permission to marry his daughter—and treats his lady like a mere possession ("Can I have your daughter for the rest of my life?"). Almost as egregious: the song's reggae-lite vibe and whiny, nasally vocals. Where's Snow when you need him to save the day?
Most welcome trend:
Female artists continue to dominate all corners of music, from indie-electro and Top 40 pop to country and rock 'n' roll.

Most disappointing trend:
The feminism wars, where female musicians not named Beyoncé were accused of being too feminist, not feminist enough, not the "correct" kind of feminist, not interested enough in feminism, or ignorant of what feminism should mean. Besides being counterproductive—if not full-on Mean Girls sniping—the F-word wars took up valuable time and energy that could've been spent combating music's continued problem with sexism.
Evan Rytlewski
1. Angel Olsen, Burn Your Fire For No Witness
That voice. Good God, that voice.
2. Cloud Nothings, Here And Nowhere Else
Sometimes I kick myself when I think of all the years of my youth I wasted trying to define myself not by the things I was but by all the things I wasn't. Then I listen to Cloud Nothings and I get nostalgic for them.
3. Vince Staples, Shyne Coldchain Vol. 2
4. Warpaint, Warpaint
This one was hard to rank. There were albums with songs I liked better than Warpaint's dubby, elastic sophomore record this year, but none that held together better as a listening experience. Forged from loose jam sessions and scattered songwriting contributions from all four women in the band, who all tag team vocals, it's a mysterious Rorschach blot of an album, and I could get lost in it for hours picking out new shapes.
5. Sharon Van Etten, Are We There
When was the last time an indie-rock record tackled a subject as difficult as domestic abuse? Van Etten often sang of emotional subjugation on her previous records, but here she elaborates in terrifying physical detail. "Break my legs so I won't walk to you / Cut my tongue so I can't talk to you / Burn my skin so I can't feel you / Stab my eyes so I can't see," she pleads on "Your Love Is Killing Me." Some of these songs are so painful that I barely know how to process them, or what to do with the sadness they leave me with.
6. Future, Honest
7. Tinashe, Aquarius
In an off year for R&B, this was the clear jewel, a record that announced the arrival of a new star with a sophisticated vocal approach and a clear artistic vision. "2 On" was the record's club hit, but Tinashe is at her best on the album's somber, slinky tracks. With all due respect to the dance floor, this is a headphone album.
8. Dej Loaf, Sell Sole
9. Run The Jewels, RTJ2
10. Rich Gang, The Tour: Part 1
As Young Thug claimed increasing airtime on rap radio this year, the market clamored for a full project from Atlanta's latest hot commodity. For most of the year all it received, however, were odds and ends mixtapes, mostly scraped together from B-material and leftovers from Young Thug's 2013 stint on Gucci Mane's 1017 label. This Rich Gang mixtape with Rich Homie Quan and Cash Money tastemaker Birdman arrived just in the nick of time, then. It's Thug's most realized project of the year, complementing his animated raps with refined production suited for a burgeoning A-lister.
11. Leonard Cohen, Popular Problems
12. Lykke Li, I Never Learn
13. Isaiah Rashad, Cilvia: Demo
14. Cymbals Eat Guitars, Lose
15. Lil Herb, Welcome To Fazoland

More albums that mattered:
Jess Williamson, Native State
Against Me!, Transgender Dysphoria Blues
Timothy Bloom, Timothy Bloom
Lydia Loveless, Somewhere Else
Trey Songz, Trigga
Sylvan Esso, Sylvan Esso
Grouper, Ruins
Jeremih/Schlomo, No More EP
Young Scooter, Street Lottery 2
Peewee Longway, The Blue M&M
Field Report, Marigolden
Sun Kil Moon, Benji
Death Blues, Ensemble
Marissa Nadler, July
YG, My Krazy Life
Ace Hood, Starvation 3

The 10 most addictive songs of 2014:
Rae Sremmurd, "No Flex Zone"
Tinashe, "2 On"
Tink ft. Jeremih, "Don't Tell Nobody"
Katy Perry and Juicy J, "Dark Horse"
Snootie Wild, "Made Me"
Jeremih/Schlomo, "No More"
Young Thug, "Danny Glover"
Bobby Shmurda, "Hot Nigga"
Young Scooter, "Dysfunction"
Vince Staples, "Hands Up"
Looking forward…
With all due respect to the many wonderful albums and mixtapes listed above, for me 2014 was defined nearly as much by the albums that weren't released as the ones that were. For months big albums by Kanye West and Kendrick Lamar were rumored but never confirmed, looming like absent Great Pumpkins. The inventive R&B singer Jeremih scored the biggest hit of his career with "Don't Tell 'Em," but that wasn't enough to convince Def Jam to grant him a solid album release date. Save for a few standout tracks, Meek Mill largely whiffed his 2012 commercial debut Dreams And Nightmares, but the rapper has regained his stride recently, giving hope that his follow-up Dreams Worth More Than Money could be the classic his debut was meant to be, if and when his label sees fit to finally release it. Meanwhile, the spirited, ridiculously talented Chicago rapper and singer Tink has been absolutely crushing every track she's touched this year. She's got an album in the works, and it could introduce the radio to a tremendous new commercial and critical force. New arrivals Bobby Shmurda and Rae Sremmurd are also both due for full length projects, which will test whether they can live up to the excitement of their early tracks. Smart money is on 2013's breakout lyricist Chance The Rapper releasing a proper commercial debut next year, too. And then there's Maxwell, the slow-working neo-soul visionary whose best music usually arrives after cruelly long waits. I've got to believe he'll finally release his sequel to 2009's BLACKsummers'night next year. Some of these albums are bound to disappoint, and some of them won't even materialize, but if nothing else they're leaving me a lot to look forward to in 2015.
Andrea Battleground
1. The Roots, …And Then You Shoot Your Cousin
While …And Then You Shoot Your Cousin is not my favorite Roots album—How I Got Over did great things in my life—it's definitely the album I kept on repeat the most this year. From the opening Nina Simone excerpt, I was a goner.
2. FKA Twigs, LP1
3. St. Vincent, St. Vincent
4. Hamilton Leithauser, Black Hours
5. Flying Lotus, You're Dead
"Never Catch Me" is my shit, plain and simple.
6. Perfume Genius, Too Bright
7. Son Little, Things I Forgot EP
I really hope this guy blows up soon. I'm pretty bummed I missed his Chicago concert this summer.
8. Interpol, El Pintor
9. Curtis Harding, Soul Power
See my comments re: No. 7. They're even on tour together.
10. Fink, Hard Believer
I happened upon the tail end of a Fink show while in Portland this year and picked up the album afterward. Love it. If you only know that one subdued, sappy version of "This Is The Thing" from that Nicholas Sparks movie, check this band (this guy? I'm confused) out. Also, see them live. It's intense.
11. Got A Girl, I Love You But I Must Drive Off This Cliff Now
For whatever reason Got A Girl hasn't received much attention. (Maybe there's only room for one delightfully retro musical duo that's one-half successful actress, who knows?) Anyway, I really liked Mary Elizabeth Winstead and Dan The Automator's debut album. The inspiration behind the music is clear—Jane Birkin and Serge Gainsbourg's '60s output—but they aren't aping this music so much as taking it and making it their "thing." Yes, the lyrics are silly, but the groove is so damn smooth.
12. Hozier, Hozier
13. Shabazz Palaces, Lese Majesty
14. Popcaan, Where We From
15. Run The Jewels, RTJ2
The next 5:
16. Leonard Cohen, Popular Problems
17. Gary Clark Jr., Gary Clark Jr. Live
18. Tinashe, Aquarius
19. TV On The Radio, Seeds
20. Alt-J, This Is All Yours
Favorite songs not included on albums mentioned:
Lykke Li, "No Rest For The Wicked"
Sylvan Esso, "Hey Mami"
Kendrick Lamar, "i"
Mary J. Blige, "Therapy"
Biggest disappointment:
Sia, 1000 Forms Of Fear
As a decade-plus Sia fan—from her work as a vocalist for Zero 7 to her last four solo albums (I still play her 2007 live record, like, a lot)—I was eagerly anticipating a new Sia effort this year, but 1000 Forms Of Fear was just not my thing. I guess that was bound to happen sometime. Postmodern Jukebox's Sad Clown version of "Chandelier" was fun, though. And if anyone out there knows how I can get my hands on her 1997 debut album, OnlySee, please hit me up.
In case you missed it:
-That duet album Babyface and Toni Braxton released (Love, Marriage, & Divorce) was actually pretty good.
-Your Old Droog is not Nas.
Eric Thurm
1. Open Mike Eagle, Dark Comedy
This is my favorite album of the year, hands down. Dark Comedy is the crown jewel in a banner year for Los Angeles collective Hellfyre Club. (Milo and Busdriver's 2014 releases are also excellent). It's a work interested in fumbling at connection, a deeply personal album clothed in kids' pop culture references—in particular the Adventure Time ode "Very Much Money (Ice King Dream)." On Dark Comedy, everything is just a little off. The record's sensibility reflects my own, fractured, swathed in goofy song titles and a verse from man-of-the-year contender Hannibal Buress. But the tricks aren't the point on Dark Comedy. Eagle's electric live show at Brooklyn's soon-to-be defunct Glasslands captured the spirit of the record—a bunch of weirdos coming together in a charged, vibrant setting. Eagle appeared scattered in addition to raw, but really he was just passionate. He had everything under control.
2. Run The Jewels, RTJ2
3. Isaiah Rashad, Cilvia Demo
4. Arca, Xen
5. Angel Olsen, Burn Your Fire For No Witness
6. Vince Staples, Shyne Coldchain, Vol. 2
Vince Staples has had the best year in rap. As a consistent musical statement, Shyne Coldchain, Vol. 2 establishes him as the closest thing rap in 2014 has to AmeriKKKa's Most Wanted-era Ice Cube. And Staples' Hell Can Wait EP contains two of the best songs of the year in "Hands Up" and "Blue Suede." If only I could magically combine those two releases, I'd have the best rap album of the year.
7. Shabazz Palaces, Lese Majesty
8. FKA Twigs, LP1
9. Slackk, Palm Tree Fire
Grime producer Slackk has been a staple of the scene for a while, but his full-length debut blew my mind in one listen. Check it out.
10. St. Vincent, St. Vincent
11. Freddie Gibbs & Madlib, Piñata
The union of the hardest gangster rapper in the game and legendary producer Madlib is a match made in rap heaven. Piñata showcases the full range of Gibbs' storytelling power, the best technical rhyming around, and the complete lyrical destruction of his former mentor Young Jeezy on "Real," the best diss track of the year. And that's without even mentioning Madlib's hypnotic beats, some of which are so complex that Gibbs has to use several different flows. Technical perfection.
12. The War On Drugs, Lost In The Dream
13. Sylvan Esso, Sylvan Esso
14. Neneh Cherry, Blank Project
15. Chester Watson, Tin Wooki
This one also falls into a "best emerging talent" category. Of the many teenagers who have been rap's flashes in the pan, Watson might be the one most likely to make it into adulthood artistically intact. Tin Wooki, Watson's first full release, combines juvenile energy with a surprising level of gravely gravitas—it sounds like a horrifying, nightmarish acid trip in the best way possible. And "Ogre" slays a Madlib beat almost as aggressively as Piñata.
Best live shows:
1. Open Mike Eagle and Serengeti at Glasslands, Brooklyn
2. Freddie Gibbs and Madlib (this was the first show on their joint tour, before the album was released, and I was the doofus yelling all the words)
3. Schoolboy Q, Isaiah Rashad, and Vince Staples
4. Action Bronson (I saw Bronson two or three times this year, and his stage show didn't really change but was still enormously entertaining every time.)
Best music city: Chicago
This is a little sentimental, but I moved to New York after living in Chicago for four years, and it's really brought home how great Chicago is, both as a city in general but also as a music scene. The local rap scene has been exploding for a few years now, and it's amazing to walk into one of a handful of venues and know you'll see some great young talent. I miss you already.
Most 2014 event in music: Run The Jewels' Meow The Jewels project actually getting funded
An Internet crowdsourcing drive that fueled a remix album of cats by middle-aged underground rap legends having a second wind in part because of Adult Swim? You can't make this stuff up. And the group's proceeds from the project are going to charity. It's silly, but what's not to like?
Cameron Scheetz
1. Sharon Van Etten, Are We There
2. St. Vincent, St. Vincent
3. The War On Drugs, Lost In The Dream
4. FKA Twigs, LP1
5. Perfume Genius, Too Bright
6. Mac DeMarco, Salad Days
7. Jessie Ware, Tough Love
8. Avey Tare's Slasher Flicks, Enter The Slasher House
9. Future Islands, Singles
10. Azealia Banks, Broke With Expensive Taste
11. Hundred Waters, The Moon Rang Like A Bell
12. Beck, Morning Phase
13. Sylvan Esso, Sylvan Esso
14. Liars, Mess
15. Spoon, They Want My Soul
Philip Cosores
1. Angel Olsen, Burn Your Fire For No Witness
2. The War On Drugs, Lost In The Dream
Numbers 1 and 2 this year were pretty much a toss-up for me, with The War On Drugs being more ambitious and sonically adventurous in general, and Angel Olsen being more ambitious and sonically adventurous with regard to her previous work. In the end it comes down to which album meant more to me on a deeply personal level, which one I sought comfort in when my heart ached, which album allowed me to connect with strangers, which album helped me heal in ways I previously only hoped I could. Burn Your Fire For No Witness was that album for me, and it might sound a little emotionally heavy to say all that, but its an emotionally heavy album. So, yeah.
3. La Dispute, Rooms Of The House
Justin Vernon goes to a cabin in Wisconsin and comes up with For Emma, Forever Ago. La Dispute goes to a cabin in Michigan, and they get Rooms Of The House. The two are little alike, besides being examples of the benefits of focus and isolation on art. And whether you want to call La Dispute post-hardcore or screamo or whatever (and these labels result in a lot of people disregarding their music, which is unfortunate), the band really goes beyond easy classification on this record. The closing song is a spoken-word poem, and not a cheesy one, but affecting and clever. There is math rock in the guitar parts on the quieter moments. This is a special album, and might be the second best album ever conceived in a cabin in north-central U.S.A.
4. Strand Of Oaks, Heal
Everything I said about the Angel Olsen album seems also true for Strand Of Oaks in regard to Timothy Showalter's own work affecting him. It's a piece of music that was a life-saver for the guy making it, and that comes across to the listener.
5. Sun Kil Moon, Benji
6. Cloud Nothings, Here And Nowhere Else
An album more about mental health than about heartbreak, and I think a lot of people miss that.
7. Lykke Li, I Never Learn
8. Run The Jewels, RTJ2
9. Damien Rice, My Favorite Faded Fantasy
This record sounds expensive, and it sounds like it took a lot of time to make. Both of those turn out to be true (I'm assuming Rick Rubin isn't cheap), and act in the album's benefit. A long-awaited return that fulfilled, and in my case exceeded, expectations.
10. Todd Terje, It's Album Time
11. Andy Stott, Faith In Strangers
12. Caribou, Our Love
More and more I find myself drawn to electronic music, mostly out of curiosity and wonder. There is a lot of really strange, really creative art coming out of this rather broad classification, but these last three artists (Terje, Stott, Caribou) all have touchstones in traditional songwriting and sounds. Maybe that's why I like them, or, maybe that's what makes them special.
13. Sharon Van Etten, Are We There
14. Perfume Genius, Too Bright
15. The Antlers, Familiars
16 reasons to listen to an album all the way through (or best album closers):
Angel Olsen, "Windows"
The War On Drugs, "In Reverse"
La Dispute, "Objects In Space"
Sharon Van Etten, "Every Time The Sun Comes Up"
The Pains of Being Pure At Heart, "The Asp At My Chest"
Strand Of Oaks, "Wait for Love"
The Antlers, "Refuge"
Sun Kil Moon, "Ben's My Friend"
Lydia Loveless, "They Don't Know"
Dum Dum Girls, "Trouble Is My Name"
Perfume Genius, "All Along"
Ryan Adams, "Let Go"
Ariel Pink, "Dayzed Inn Daydreams"
A Sunny Day In Glasgow, "Golden Waves"
Deptford Goth, "A Shelter, A Weapon"
Marissa Nadler, "Nothing In My Heart"
Two best remixes from unexpected source material:
St. Vincent, "Digital Witness" (Darkside remix)
Sharon Van Etten, "Our Love" (The Juan MacLean remix)
15 other great albums:
Alvvays, Alvvays
Frankie Cosmos, Zentropy
Tigers Jaw, Charmer
How To Dress Well, What Is This Heart?
Hundred Waters, The Moon Rang Like ABell
Cayetana, Nervous Like Me
The New Pornographers, Brill Bruisers
YG, My Krazy Life
Lydia Ainsworth, Right From Real
Careful, The World Doesn't End
Los Angeles Police Department, Los Angeles Police Department
Restorations, LP3
Arca, Xen
Wovenhand, Refractory Obdurate
Big K.R.I.T., Cadillactica
Ryan Bray
1. The Men, Tomorrow's Hits
2. The War On Drugs, Lost In The Dream
3. Neil Young, A Letter Home
4. Ryan Adams, 1984
5. Run The Jewels, RTJ2
6. Bob Mould, Beauty And Ruin
7. Purling Hiss, Weirdon
8. Give, Electric Flower Circus
9. Mac DeMarco, Salad Days
10. Tweedy, Sukierae
11. Stephen Malkmus And The Jicks, Wig Out At Jagbags
12. Tom Petty And The Heartbreakers, Hypnotic Eye
13. Thurston Moore, The Best Day
14. John Mellencamp, Plain Spoken
15. Jack White, Lazaretto
Clayton Purdom
1. Boogie, Thirst 48
The past few years' best rap albums have been enormous, genre-busting statements. Black Up, Good Kid, M.A.A.D. City, Old, all the way to New Amerykah, Part One: These were records that moved and shook in new ways, leaving a trail of ideas in their wake. The debut LP by the 24-year-old Long Beach MC Boogie, on the other hand, is decidedly, almost conceptually low-key. Its greatness is quiet, as a singer-songwriter's debut might be. The productions have the low-key musicality of a Dev Hynes or Curren$y affair, but the real revelation is the master of ceremonies: Boogie's as tuneful as Chance The Rapper, as funny as Danny Brown, as earnest as Kendrick. He may not be a star, but Thirst 48 suggests he could be a legend.
2. Flying Lotus, You're Dead!
3. Pallbearer, Foundation Of Burden
This year I spent less time listening to music on headphones and more time listening to music out in the open, and in the process rediscovered something: Loud guitars are fucking awesome. (What had I been doing the past decade?) Of the albums that inspired this—Fun House, Spiderland, and Sunbather, among others—only one came from 2014, and that's Pallbearer's fog-drenched mountaintop castle, Foundation Of Burden. My neighbors, I hope, came to love it, too.
4. Run The Jewels, RTJ2
Has any other MC been as good for as long as El-P? Does any producer have a stronger track record? RTJ2 is another peak in a career that keeps obstinately having them.
5. Freddie Gibbs & Madlib, Piñata
It becomes clear, as the airy, Odd Future posse cut "Robes" flips to "Broken," and Scarface emerges from a cloud of smoke to boom through another wistful verse, that Piñata isn't just a career resurgence for the producer and MC whose names are on the cover. It's also the most low-key "event" album in years—the sort of sumptuous, well-sequenced, consistently surprising effort we used to turn to Hova for.
6. Your Old Droog, Your Old Droog
Sportswriters love to use "working man" metaphors to describe athletes that roll in hard and unflashy. Your Old Droog inspires the same sentiments, lumbering through track after track this year with a sort of ruthless, shithead attitude pervading every sly aside. He's the Zach Randolph of rap: a weirdo with a chip on his shoulder, almost invented to be relished by bloggers.
7. FKA Twigs, LP1
8. Actress, Ghettoville
9. Open Mike Eagle, Dark Comedy
The most striking thing about Dark Comedy is the way Open Mike Eagle's voice sits right on top of the mix; the result is an album of long, uncomfortable eye contact. That he never breaks the gaze or falters, even as he indulges every weird idea that pulses through his brain, make it also one of the year's most unshakeable mic performances. Like Why?'s Alopecia or Das Racist's Sit Down, Man, it represents that unforeseen moment where all an artist's indulgences and gags coalesce and click perfectly, probably never to be repeated.
10. Isaiah Rashad, Cilvia Demo
11. Vince Staples, Shyne Coldchain Vol. 2
12. Ratking, So It Goes
It's hard to guess how the New York three-piece Ratking must've felt when they heard Yeezus, on which the biggest musical artist on the planet was suddenly aping their style. But So It Goes, released a few months later, finds them digging their heels into their sound with all its weirdness intact. A banger like "Canal" starts a fire in the club; by the time they get to "Protein" the blaze has spread to the industrial district, the highways, and the wilderness outside of town.
13. Clark, Clark
14. Grouper, Ruins
15. Shabazz Palaces, Lese Majesty
And we thought Black Up was difficult!
Top 3 Rae Sremmurd singles of 2014:
3. "No Type"
2. "We"
1. "No Flex Zone"
Rae Sremmurd's singles are the sound of being stuffed into a locker. The two Mississippi MCs—who spit delirious alien verses at a prepubescent pitch over lurching bangers by Mike Will Made It—destroyed rap radio this year. Most notably, all three singles represent varying degrees of disdain for the listener. "No Flex Zone" is undeniable, at once a boast, a warning, and an earworm of a hook. I would sooner deny its place atop this list than stand in front of a bullet train, or flex in a zone clearly marked otherwise. "No Type" is all minor key synths; it snaps into place on its verses, but even more so in its video, in which the MCs bellow the hook on a beach before heading to a boardwalk to gallivant with some girls. For some reason, the hook contains the line "You ain't go no life," almost as a reminder to the listener.
It's "We" on which the duo most clearly displays its anti-you worldview, a conceptual track about how you (listener) were throwing a shitty party until we (Rae) showed up ("We brought drugs to the party / We just fucked up the party"). Slim Jimmy's verse takes it even further, alternately pouring Remy in a styrofoam cup for you and engaging in a three-way as you (listener) mutely watch on. Like The Weeknd, Rae Sremmurd's largest aesthetic influence seems to be Drake's douchebag-core confessionals. But where the Weeknd ratcheted up the molly use and the sense of melancholy debauchery, Rae just turn the mean up. They just do not like you. The result is hard to root for or against; you either think they're talking about you, or you do not. Either way, you do not flex.
Kevin Warwick

1. St. Vincent, St. Vincent
The album in which Annie Clark became a phenomenon, not so much blowing up her image as a shredding indie-rock songstress, but rather packing it into a rocketship and sending it to outer space. Her boldness can be heard as well as seen during the well-tailored spectacle that is her live show.
2. Protomartyr, Under Color Of Official Right
3. Scott Walker + Sunn O))), Soused
Loutallica, no way. The severity of the first bullwhip crack on "Brando" immediately lashes that comparison to shreds. Pairing the avant-garde composer Walker with the drone masters in Sunn O))) seemed predestined, actually, and the way in which the album creaks and groans and writhes is evidence that it was the right decision.
4. The War On Drugs, Lost In The Dream
5. Total Control, Typical System
The Melbourne post-punk band is one of the best products of a prolific Australian scene that's been flat-out humming over the past few years. Sparse and chilling on some of its best tracks—featuring noisy, dark synths and vacant vocals—the album is also much catchier than meets the eye.
6. White Lung, Deep Fantasy
A perfectly orchestrated, ferocious punk album. No three-minute-plus tracks. No dilly-dallying. Misanthropic and full-steam ahead, with frontwoman Mish Way playing with vocal melody one minute and gnashing at it with her teeth the next.
7. Parquet Courts, Sunbathing Animal
8. Swans, To Be Kind
9. Perfect Pussy, Say Yes To Love
Hauled by an unstoppable hype machine over the course of 2014—thanks in part to a lineage that includes awesome noise-punk band Shoppers—Perfect Pussy lived up to it all with an album that buries its poppiness in feedback and clatter, resulting in a splendid mess. Plus, frontwoman Meredith Graves is as magnetic a punk vocalist as there is today.
10. Young Widows, Easy Pain
Born from a formidable early-'00s Louisville hardcore scene, Evan Patterson and company began shifting gears years ago, paving a different path that was much gloomier and with a much heavier drawl and twang. Easy Pain is the band's most calculating and evil-sounding album to date, and though still heavy for sure, the intensity is created by the negative space more than ever before.
11. Pharmakon, Bestial Burden
Like her debut full-length, Abandon, this sophomore album of fuck-all, demonic harsh noise from Margaret Chardiet ain't for the light of heart. The possessed black-metal shrieking on "Intent Or Instinct" alone is reason enough to seek out human contact.
12. EMA, The Future's Void
13. Wild Beasts, Present Tense
14. Trap Them, Blissfucker
Let's appreciate the album title, first and foremost. Produced by the deft hand of Converge's Kurt Ballou (praise him), the band's brand of crazed, blown-out hardcore is as deafening as ever. Around for a decade-plus, Trap Them remains as sure a bet as there is in the subgenre of enraged, piss-and-vinegar-fueled music.
15. The Gotobeds, Poor People Are Revolting
Excellent, Pittsburgh-proud post-punk in a similar slacker vein as Parquet Courts, but with some extra wild abandon thrown in for good measure. The track "New York's Alright" acts as a perfect barometer for the band's yeah-whatever attitude.
Other albums I thoroughly enjoyed more than twice:
Hospitality, Trouble
Andy Stott, Faith In Strangers
Dustin Wong And Takako Minekawa, Savage Imagination
Obliterations, Poison Everything
Yelle, Completement Fou
This Will Destroy You, Another Language
Slothrust, Of Course You Do
Dead Rider, Chills On Glass
Ne-Hi, Ne-Hi
Most insane track discovered via Bandcamp:
The opening seven-minute shitstorm "Lied To," off IDYLLS' album Prayer For Terrene, is hands down one of the most intense single songs I've heard this year. It's a volatile blend of hardcore-punk, extreme noise, powerviolence, and the kitchen sink, and it might be more fascinating than the album itself. But, still, this Brisbane band (Australia!) operates on another planet—and skill level—that's worth visiting, if just for a few seconds.
6 labels to keep tabs on in 2015:
1. 12XU
Gerard Cosloy managed Homestead Records and became one half of Matador way back when. And now he has 12XU too.
2. Ba Da Bing
The semi-recent signings of Cross Record and Slothrust act as proof that the label has a vision.
3. Total Punk
Twelve-inch releases from Golden Pelicans and Buck Biloxi And The Fucks capped off a prolific year for the small but tapped-in Floridian punk label.
4. Captured Tracks
A leaner year as far as releases go, but dropping albums by Mac DeMarco, Perfect Pussy, and Juan Wauters means quality over quantity.
5. Katorga Works
Young, dependable hardcore-punk label out of Brooklyn that more than doubled its output from 2013.
6. Southern Lord
No upstart. Around since '98, the label founded by Greg Anderson keeps releasing metal and hardcore-punk albums that rarely disappoint.
Chris Mincher

1. Rodrigo Amarante, Cavalo
Brazilian multi-instrumentalist Rodrigo Amarante walked a winding 15-year path to his solo debut, beginning as a flutist and co-vocalist in Los Hermanos, recording samba and folk with Devendra Banhart, and finally playing guitar and singing in Little Joy. None of those projects, however, suggest the subtle, subdued majesty of Cavalo. This intimate collection of continent-, genre-, and language-hopping ballads (with an occasional bit of uptempo yet restrained alt-pop) invite listeners to join Amarante's wistful, contemplative seclusion, and the experience is too coolly enchanting to leave.
2. Leonard Cohen, Popular Problems
On Popular Problems, 80-year-old Leonard Cohen is the most bold and self-assured he's been in decades. While his melodies have never been complicated, here he's newly rededicated to getting the most out of them that he can, finding a perfect complement in his sublimely smooth female backing chorus. He also exhibits an adventurous streak that's been stymied in recent efforts, weaving in liberal amounts of blues, gospel, country, and funk, all to gainful effect. Cohen's poetic, clever lyrics and gravelly, husky delivery have always been the focal point of his music, but Popular Problems' attention to songcraft makes it a true standout of his catalog.
3. Colony House, When I Was Younger
Given the snarky, garish, theatrical qualities embraced throughout much of indie rock, there's something surprisingly refreshing about the shimmery, innocent constitution of Colony House's debut, When I Was Younger. Though the band does borrow a few stylistic hints from their contemporaries—a little bit of African-inspired guitarwork from Vampire Weekend, a little bit of blues from Cold War Kids, a little bit of synth from, well, everyone—it's a mostly straightforward, uncomplicated affair, putting bright, endlessly catchy hooks at the forefront and letting them carry the day. Caleb Chapman's songwriting also contains just enough introspection and self-examination to keep the positive outlook from becoming overbearing or cheesy.
4. St. Vincent, St. Vincent
5. Sharon Van Etten, Are We There
6. Jamie T, Carry On The Grudge
Jamie T is one of the U.K.'s smartest and most inventive talents, but his sporadic output has hindered his mainstream exposure. He doesn't seem to care one bit about popular opinion, however, and Carry On The Grudge—his return from a five-year hiatus—is his most agreeably conventional record yet, dialing back the mangled hip-hop/pop hooks of his previous work in favor of measured, rock-focused song structures. This isn't bland compromise, though; thoroughly saturated in exhilaratingly diverse influences, a caustic wit, and occasionally poignant observations, the album is both easy on the ears and arousing to the brain.
7. Lee Fields, Emma Jean
Emma Jean completes the three-album refurbishing of soul veteran Lee Fields, finalizing a metamorphosis from niche retro-worshipping novelty to contemporary savior of the rich, lush R&B that's long been missing from modern charts. Stylistically expansive, the record is adept at arranging both delicate, gentle serenades and spirited crooners; as the glue keeping it all together, Fields' relentlessly passionate vocals boom, ache, and break in a rollercoaster of sensation. With Emma Jean, Fields finally stops imitating the past and finds a bridge to it instead.
8. Hostage Calm, Die On Stage
Starting out as a nondescript pop-punk outfit in a sea of like-sounding pop-punk outfits, Hostage Calm rides Die On Stage into indie-rock territory somewhere between that occupied by Ted Leo and the softer grounds of the Shout Out Louds. The band goes all-in on the transformation but doesn't necessarily head in one direction, delivering sharply written, often tenacious cuts that aren't beholden to any particular method or blueprint. In fact, the album's biggest thrills come from its sudden, yet seamless, diversions into xylophone flourishes, stadium-ready chant-anthems, and shrieking noise-frenzies. Hostage Calm pours everything it has into Die On Stage, perhaps having something to do with why the group split only a month after its release.
9. Yelle, Completement Fou
With Completement Fou, Yelle has deftly tossed out a rivetingly fun and subtly complex grab-bag of electro-dance that retains all of the quirks of the French duo's previous work but gets more distance from its hooks than ever before. Wisely reigning in the too-carbonated embellishments that tended to drown their best material in a flood of aural foam, the two nonetheless leave in enough ingredients for a well-whipped batter of hip-hop, house music, synth pop, techno-funk, and even stargazing R&B.
10. Mac DeMarco, Salad Days
11. Jolie Holland, Wine Dark Sea
On Wine Dark Sea, Jolie Holland reviews her solid track record of eccentric dabbles in roots rock, country, folk, blues, and jazz; rips fragments from those experiments; and crudely stitches them into fascinatingly unorthodox arrangements. Yet, as an exploration of the mystery, confusion, and ugliness of romance, the record maintains a thematic and emotional cohesiveness that keeps this patchwork from ever feeling disjointed or jarring. In blasting apart genre conventions, Holland reveals a raw foundation of Americana upon which to build something entirely new.
12. Nicole Atkins, Slow Phaser
After her lusciously bittersweet breakout, Neptune City, Nicole Atkins' unexpectedly acerbic, grating sophomore effort Mondo Amore was a bit of a bitter pill to swallow. Slow Phaser rights the ship by revisiting the debut's game-plan with some hard-earned wisdom and an expanded musical palette. Bringing in measured flashes of disco, synth-pop, and soul, Atkins elegantly marries her knack for melodrama with charmingly light, lively guilty pleasures. Though it's only her third album, Slow Phaser demonstrates the type of shrewd sophistication that's only acquired from adversity and experience.
13. Perfume Genius, Too Bright
14. Lenny Kravitz, Strut
Lenny Kravitz's late career has been defined by the kind of mildly embarrassing self-importance that so often plagues aging rock stars fighting to avoid has-been status. After penning a cut-rate homage to classic hard rock on 2008's It's Time For A Love Revolution and vaguely suggesting that there were interesting sociopolitical opinions hidden somewhere on 2011's Black And White America, Kravitz doesn't pretend to be pursuing any big ideas on Strut. Featuring slicked-up, glammy tracks about sex, New York, and sex again, the record has a loose, liberated sashay that's an easy, enjoyable fit with Kravitz's talents.
15. Bayside, Cult
As a second-tier quasi-emo-ish band that had been kicking around for more than a decade, it's unclear where Bayside got the inspiration for Cult, a dynamic, enthusiastic set that recalls the invigoratingly poppy side of the late-'90s alt scene. Sweating, snarling, stomping, the group eagerly rips through sardonic, reflective songs that soar with multi-part harmony and glean with production luster. Moving the band beyond the pouting pop-punk pap, Cult's buoyant frenzy engages all fans of high-energy guitar rock.
Top 5 combinations of two albums in two years:
Steve Gunn, Way Out Weather (2014) and Time Off (2013)
Hiss Golden Messenger, Lateness Of Dancers (2014) and Haw (2013)
Kevin Morby, Still Life (2014) and Harlem River (2013)
Thee Oh Sees, Drop (2014) and Floating Coffin (2013)
Generationals, Alix (2014) and Heza (2013)
Top 5 songs that made me like an album more than it probably deserved:
Blake Mills, "Don't Tell Our Friends About Me" (Heigh Ho)
Robert Francis, "Ukiah" (Heaven)
Future Islands, "Seasons" (Singles)
Freddie Gibbs & Madlib, "High" (Pinata)
Deerhoof, "Mirror Monster" (La Isla Bonita)