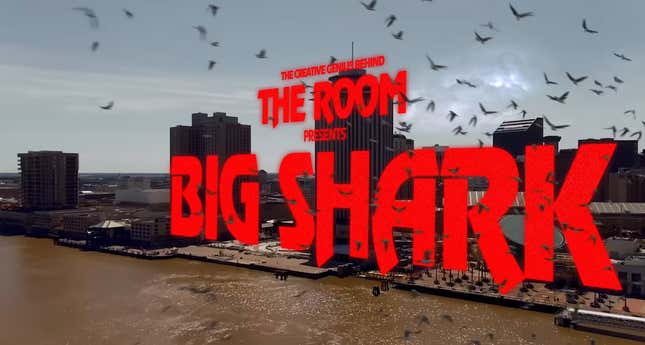 There's no point, in 2023, in trying to accurately parse the mind of The Room and The Neighbors creator Tommy Wiseau. The whole point of Wiseau is that he's inexplicable: Moved by his own, very odd notions of what is romantic, or exciting, or smart, or sexy, or funny, and empowered by a confidence so wildly out of step with his own creative faculties that it takes on a sort of patina of genuine courage.
"Doctor Strange" stars Benedict Wong and Rachel McAdams on navigating the MCU
Even so, sticking an old ad for his own vanity underwear brand onto the back of the trailer for his first movie in 20 years really is a master-level Tommy Wiseau move.
Said trailer is for Wiseau's film Big Shark, the trailer for which, as the title might suggest, consists of, like, 80 percent footage of people boxing each other. (There is also a CGI shark. It looks terrible, so Wiseau is careful to show the same shot of it at least two times.) Also, Wiseau apparently still has access to the font he used for the poster for The Room, which is simply savvy marketing.
See also: The point where the trailer runs out, and Wiseau bulks it out with an old ad for his "Thunder Wear" underwear, filmed back around when he was making his sitcom The Neighbors. This includes, as far as we can tell, the clearest shot of Wiseau that appears in the Big Shark trailer, even though he's supposed to be starring in the film. (We understand: How else would he have gotten so much amateur boxing footage in here?) The Room's Greg Sestero is also supposed to appear, although you wouldn't know it here.
Big Shark has had postponed release dates set in 2021 and 2022; it's supposedly supposed to debut in New York in August of 2023, which should be a big thrill for shark/boxing fans.